Monitoring Agent Creation
What you are going to learn:

Which agent type is right for you.
Which agent mode to select.
How to create a monitoring Agent.
Where to find the installation guides.
Adding a new Obkio Monitoring Agent in your Organization Account is done through four easy steps. This article will guide you through the basics of these steps to help you create your first agents.
There are four major types of Obkio Monitoring Agents available to all users. A complete article is available on the Obkio Monitoring Agent Types including when and where to install certain agents, and how to select the right one for you. Here is a quick summary to help you choose quickly.
Easy to install on a Desktop or Server. The Software version installs in a few seconds and then is kept automatically up-to-date. Windows, Linux and Docker versions are available to install.
Multiple hardware appliances are available to purchase at the Obkio Store. The hardware appliance is plug-and-play and ideal for branch offices where IT servers are not available.
For those with VMware or Hyper-V virtualization systems, VM images are available to download and install quickly. The Virtual Appliance offers a turn-key solution with automatic OS and application upgrades and remote access for the Obkio Support team to help users if needed.
Installed in multiple clouds and service providers accross the globe, these monitoring agent are ready to use by the users without any installation required.
There are three agent modes to select from, depending if the agent is strictly a client (i.e. connecting to other agents) or if it can accept connections from other agents with the organization. The Client Only agent mode should be used for agents that will never accept incoming connections. This is usually the case for workstations in the remote workers connectivity monitoring or for the Spokes in the Hub & Spoke architectures.
The Private Server should be used if the agent will accept connections from other agents within the same private network. Finally, the Private Internet Server is used to accept connections from other agents within the organization that will communicate with public IPs.
The safest choice at the begining is Client Only and it can be changed at any time in the Agent Settings. Learn more on the Agent Modes.
In the Obkio App, go to the Agents page and then click the + button at the top right then Create new agent. The first step is to select the agent type. Then, you can enter the settings for the agent. Learn more on each setting at Agent Settings.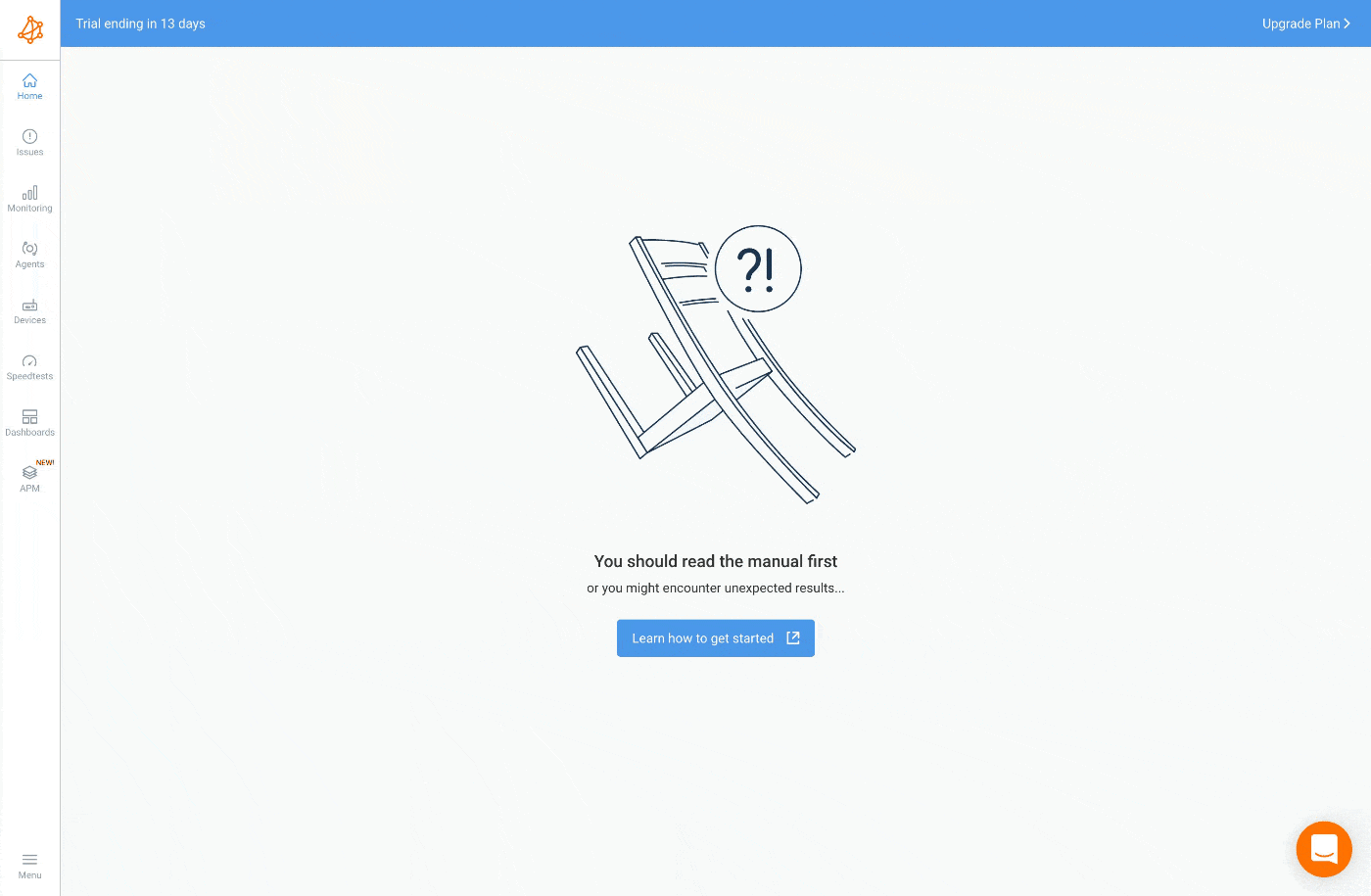 If the Public Monitoring Agent was selected, the creation process is completed and no installation is required.
The installation instructions are different for each type of agent. Select the next article according to the agent type you selected in the creation process:
Some firewall configurations might be required if outbound connections are filtered. Refer to the article Firewall Configurations for more details.