Obkio Vision
Free visual traceroute tool and IP route historic to monitor and troubleshoot networks.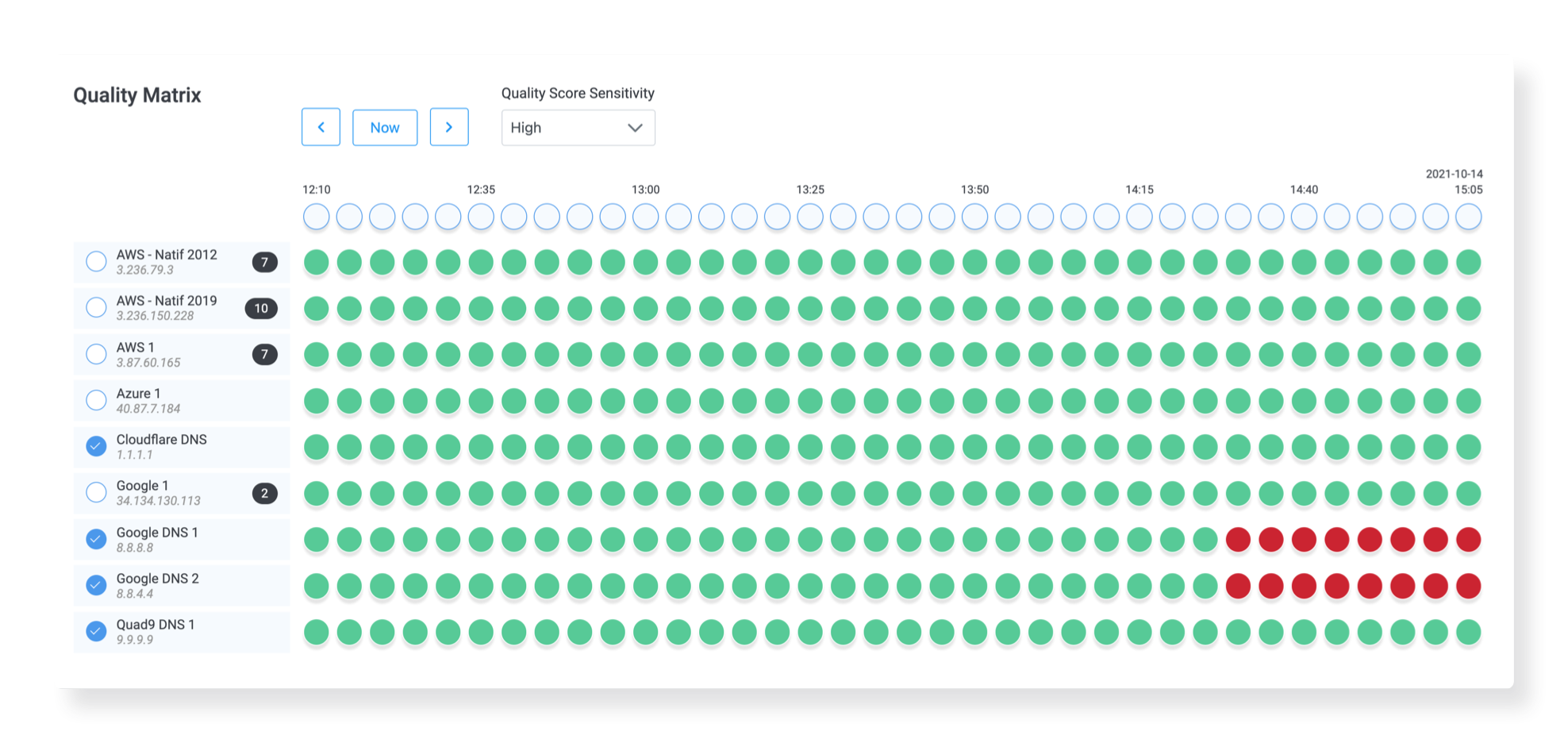 Visual Traceroute Features
Network Map
Obkio's graphical traceroute network map is a visual representation of the network paths to the destinations. Each router has its own Quality Score that helps pinpoint where the network issue is located.
History and route changes/flapping are also available to troubleshoot past intermittent network issues or outages.

Traceroutes
Visual traceroutes offer hop-by-hop core network metrics with wide time ranges (from 5 minutes to 3 hours).
Quality Score
Latency
Jitter
Packet Loss

How to Use Obkio Vision Free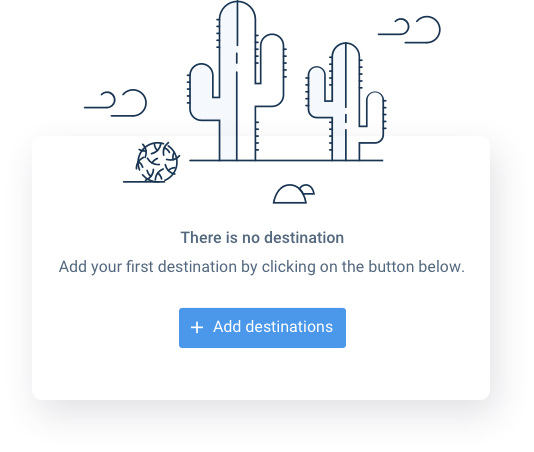 1
Launch Vision Demo
Execute Obkio Vision Demo with a few clicks without permanent installation. Perfect for network troubleshooting.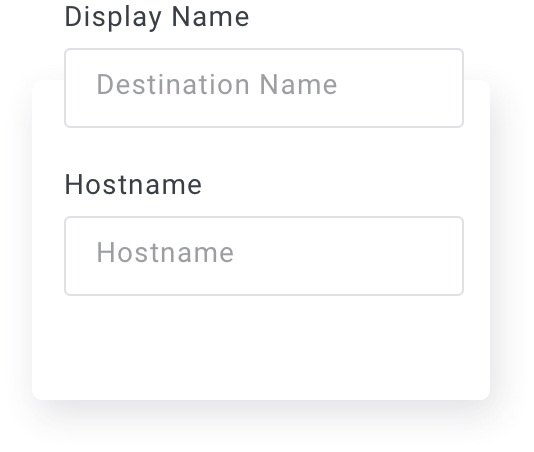 2
Configure Destinations
Any hostnames or IPs can be used as destination such as a SaaS Website, VoIP Provider, Network devices, etc.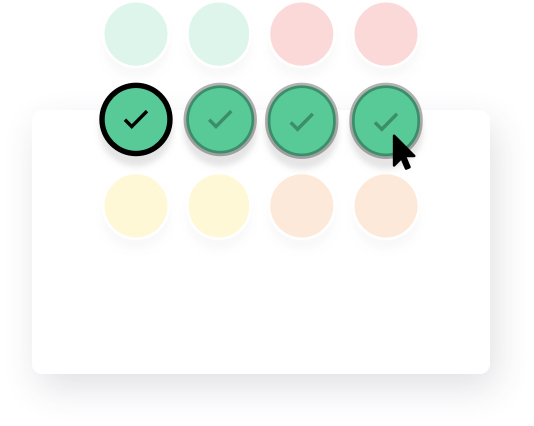 3
Select Time Range
Go back in time to view previous data (1-min granularity) and troubleshoot past intermittent network issues.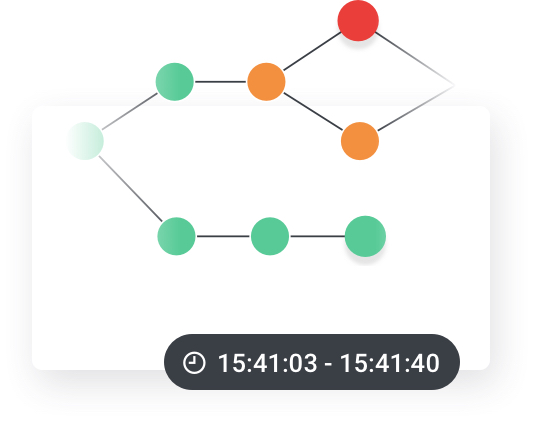 4
View Network Data
Visualize traceroutes, network map, route flaps and core network metrics (latency, jitter, packet loss).
Obkio Vision: Free Visual Traceroute Tool
Experience the power of Obkio Vision, hassle-free!
Unlock the potential of Obkio without the need to install Monitoring Agents. Dive into the world of network troubleshooting by utilizing Obkio Vision Free, even for a limited time on any computer!
The Benefits:
Perfect for troubleshooting ongoing network issues.
Locate the cause & source of issues in minutes.
Collect data for immediate resolutions.
Download & use on Windows, macOS or Linux.
The Limitations:
Interface resets every 3 hours.
Data is stored for 3 hours only.
Want to use Obkio Vision: Visual Traceroute Tool for an unlimited time?
Try Obkio Vision Complete!
Obkio Visual Traceroute Tool + NPM Tool
Unleash the full potential of your network performance management with Obkio Vision, seamlessly integrated into Obkio's comprehensive NPM toolset.
The Benefits:
Unlimited access to Obkio Vision with Obkio's complete Network Performance Monitoring Tool
Add extra Destinations IPs (or Hostname) & Monitoring Agents.
Monitor network metrics like latency, packet loss, jitter & more.
Identify and troubleshoot intermittent, real-time & past network issues.
Collect, store & analyze historical data.
Get started for free with Obkio!
How to Use Obkio Vision + NPM
Create an Account
Create an account to access the Obkio free trial - no commitment or credit card required. Get access to all of premium features.
Guided Onboarding
The Onboarding Wizard will help you deploy your first Monitoring Agents and Monitoring Sessions in just 10 minutes.
Access Obkio Vision
From the Home page, click Agents. Select an Agent and click the blue button titled Visual Traceroutes with Obkio Vision.
Monitor & Troubleshoot
Collect data to identify network issues (latency, jitter, packet loss). Use Visual Traceroutes for diagnostics & share data with ISPs.
Frequently Asked Questions
How can I get the full version of Obkio Vision?
Obkio Vision is part of the Obkio Agent. Install the Obkio Monitoring Agent (Get started with Obkio) to get the full version.
How limited is the demo version compared to the full version?
The demo version is limited to 3 hours. The data is erased when the demo is closed. The demo web interface port is random and changes on every relaunch.
When should I use the demo?
The demo is very useful to try Obkio Vision without having to install the full Obkio Monitoring Agent (Get started with Obkio). It can also be used for a few hours on any computer to help with network troubleshooting.
What is visual traceroute?
A visual traceroute is the process of mapping the hop-by-hop paths that IP packets use to travel to specific destination in your network. With Obkio Vision, this process results in a visual display of the IP traceroute pathway and the precise location of any packet slowdowns.
How does visual traceroute work?
Visual traceroute works by analyzing the data packet transmission time for each hop between the source computer and the destination. Traceroute monitor each segment of the path to calculate the real and typical transmission times in order to identify a current or past network slowdown.
Why is visual traceroute important?
Visual traceroute allows network administrators to quickly diagnose network slowdowns and outages and ensure optimal end-user experience. Visual traceroutes pinpoint the location of delays in responses and routing loops and allow admins to troubleshoot the correct network device or segment.
What does a visual traceroute tool do?
A visual traceroute tool, like Obkio Vision, automates the process of discovering and mapping IP paths for troubleshooting. Obkio's Traceroute software offers an easy-to-use, color-coded graphical tracert display rather than a textual output. Leverage Obkio's visual traceroute tool to easily view packet paths, and identify and monitor network slowdowns.
How does visual traceroute work with Network Monitoring?
Obkio Vision visual traceroute tool offers a visual, color-coded representation of the network paths to the destinations. When paired with network monitoring, it helps pinpoint where network issues are located and offers data for quick network troubleshooting.