Remote Network Monitoring Solution
Monitor network health - wherever your office may be
No need for IT Resources
With so many businesses making the shift to remote offices, network performance monitoring has become more important than ever. Obkio's remote network monitoring will help you ensure that your network connection is strong and reliable so you can work efficiently - even from your home office.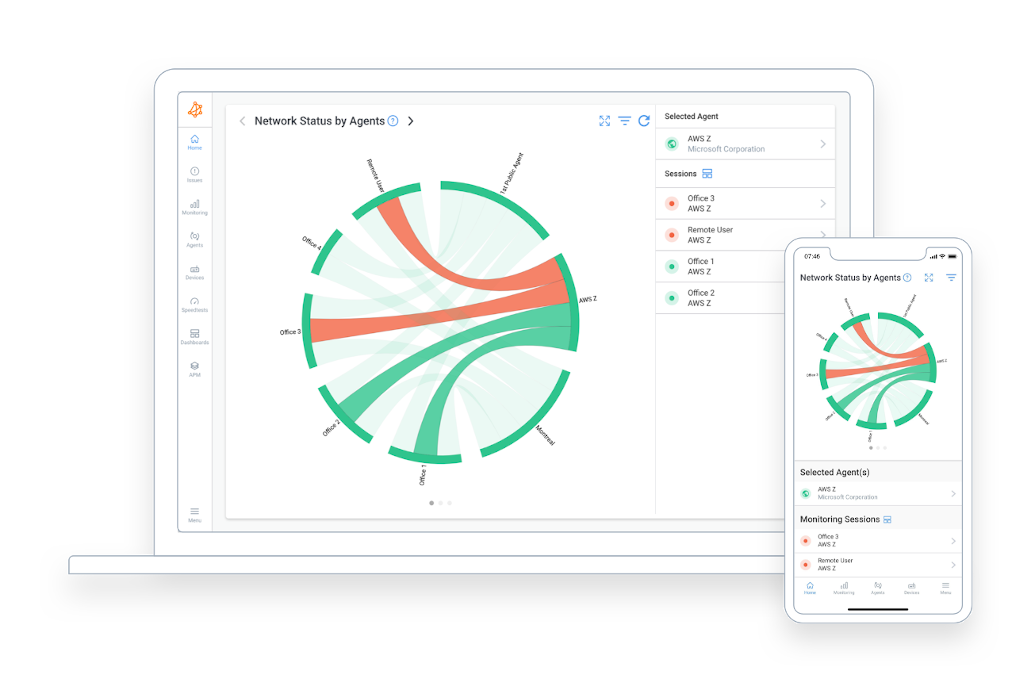 Monitoring network performance from your home, just like your headquarters.
With Remote Network Monitoring you can:
1
Monitor network performance from your home office and other remote locations.
2
Set up continuous network monitoring from the end-user perspective.
3
Quickly identify and be alerted of network issues related to your WAN, LAN, VoIP, firewall and more.
4
Access real-time metrics from all your remote locations right on Obkio's centralized dashboard.
Monitor Network Performance from your Remote Office
With Obkio's network monitoring agents, you can monitor network performance from anywhere! Install a software or hardware agent in every network location - whether your home office, company headquarters, or remote data centers - and view your performance metrics from your dashboard.

"We wanted a scalable way to perform network assessments for multi-site clients, who face unique challenges at each location. When we started using Obkio for our own complex network, we learned very quickly that these tools are what our customers need as well."
Quick and Easy Remote Installation
Obkio is designed to get you up and running in minutes! Easily deploy one software or hardware application in every network location, configure monitoring sessions and notifications in the app, and start collecting data!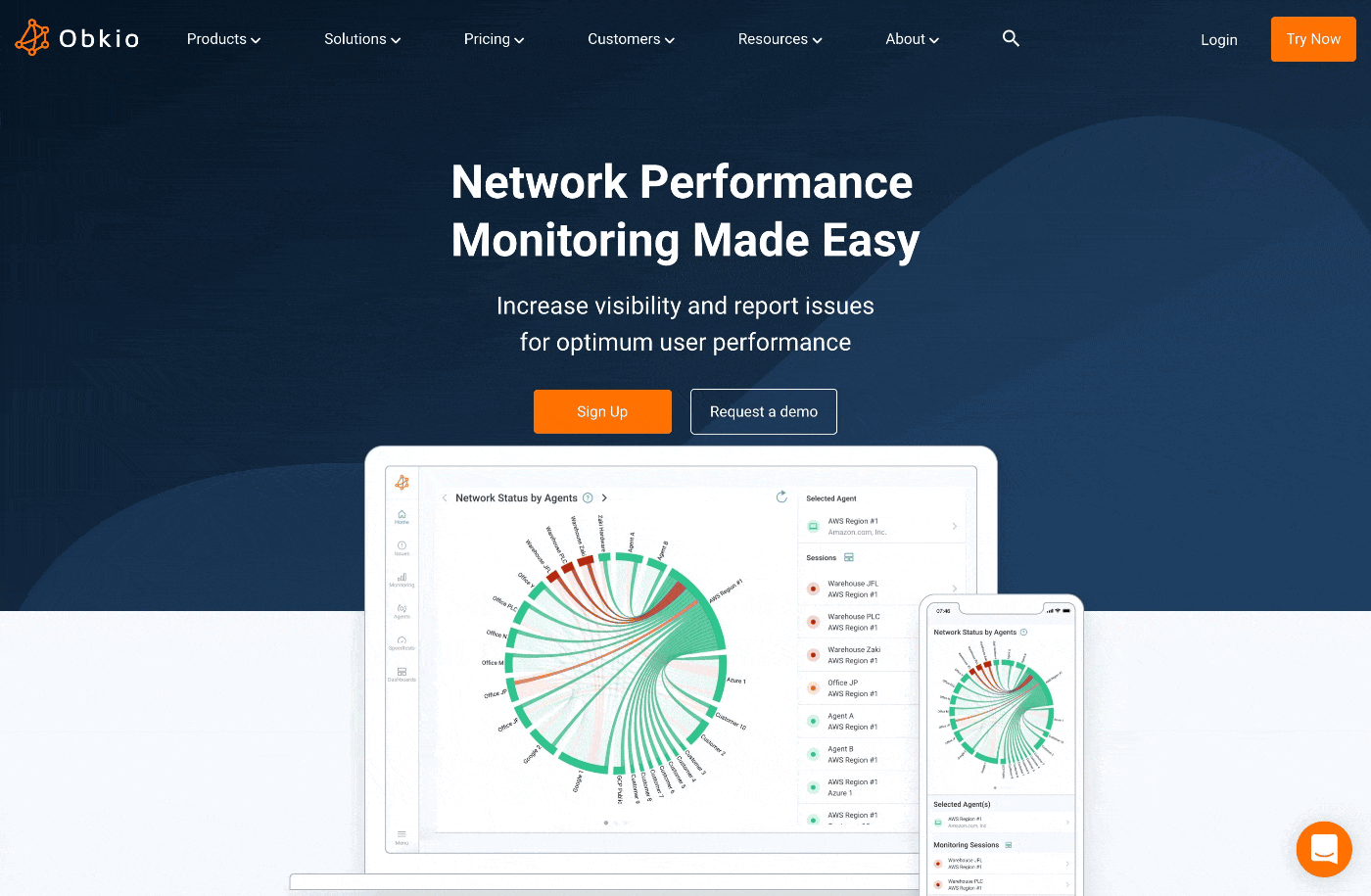 The Perfect Agent to Monitor Remote Offices
The Windows Software Agent is perfect for Windows Desktop for both on-premise and remote workers. It can be massively installed with automatic deployment tools and it is completely transparent to the end-user. Learn about the key features of the Windows Agent in our complete article.
The Benefits & Features of Obkio's Windows Network Monitor
Obkio users can install Network Monitoring Agents on their Windows computers to collect network performance data and view it right on the Obkio app. Check out our blog post to learn all about the Windows Agents, including some key features and benefits.
Learn more
Audit your network for free!
Get a free POC with Obkio's 14-day trial. Identify network problems & collect data to troubleshoot.
Start Now
Book a Demo