Network Performance Monitoring Software
Real-time network performance monitoring made easy.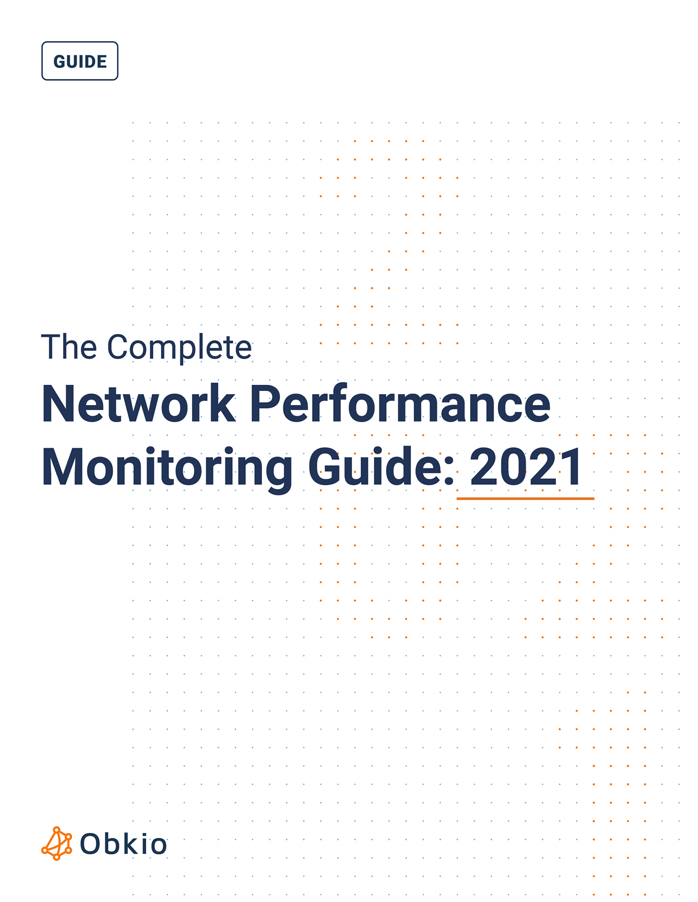 Monitor network issues holding your network back.
Just because your network is "UP," doesn't mean it's running! Intermittent network issues frustrate users, affect business productivity, and are a nightmare for all IT administrators to solve.
End-to-end network performance monitoring
Our intelligent network performance monitor continuously monitors network performance to:
Measure network performance using synthetic traffic
Alert you of network issues anywhere along your network
Monitor network performance from the end-user perspective
Collect historical data & establish a performance baseline
Continuously measure key network performance metrics
And much more!
With network network performance monitoring in real-time, you'll never miss a thing.
The Inncreasing Demand on Network Performance
The Use of Hosted Services is Increasing
The increasing use of hosted services is bringing major changes to the architecture of networks. This is even more true with the recent arrival of SD-WAN on the market. These changes greatly increase our dependence on a high functioning network to help us ensure the maintenance of these critical applications.
Network Architectures are Changing
To help you make sure that your Network performance isn't slowing you down, we've created our Network Performance Monitoring Software to find and fix network issues right as they happen.
What is network performance monitoring?
Network Performance Monitoring or NPM is the continuous monitoring of network performance, or your business' core network infrastructure to establish a performance baseline, monitor network issues, and identify any network performance degradation.
How to monitor network performance? Well Obkio's network performance monitoring tool works by sending synthetic traffic from decentralized network monitoring Agents installed in strategic locations along your network. It then collects and sends all network performance data right to your Obkio dashboard, to immediately notify you of any problems.
Network Performance Monitoring Software Key Features
Synthetic Traffic
Once the network performance monitoring (NPM) feature is set up between Network Monitoring Agents, the Agents exchange UDP traffic to monitor network performance between each pair of Agents. This light traffic is non-intrusive and very secure.
In addition, it doesn't require packet capture, which ensures that it respects the users' privacy and doesn't require changes to device configurations.
Network Monitoring in Real-Time
Network Monitoring Agents send synthetic traffic every 500 ms - so twice a second, Agents measure network performance between each other. Compared to other solutions, Obkio's Network Performance Monitor will continuously monitor network performance instead of executing periodic checks at various intervals.
This is key to quickly identifying intermittent issues that cause slowness in networks.
Decentralized Network Monitoring
You can only measure network performance between two points in the network. With centralized solutions, the performance is always measured between the centralized server and the remote locations.
With Obkio, since the Agents are distributed at strategic network locations (head office, branch office, data centers, and cloud environments), the solution is decentralized to allow measurements between each pair of Agents, wherever they may be.
Establish Baseline and History
How do you start monitoring network performance? Well, you need to establish good performance from bad performance.
Obkio's network performance monitoring solution collects performance history, allowing you to go back in time and establish a baseline of the network performance with a 1-minute granularity. You can also go back in time to troubleshoot past network issues.
Measure Network Performance Metrics
Continuously collect data on network metrics affecting network performance most
Latency
Jitter
Packet Loss
Bandwidth Throughput
VoIP Quality
Need real-time network performance monitoring? Use Obkio's Live Feature for performance updates every 500ms - delivered right to your dashboard.
Measure VoIP Quality
Obkio's network performance monitoring software measures VoIP Quality using MOS score for each network performance monitoring session every minute. Measure VoIP Quality with MOS Score even during ongoing calls, for a proactive monitoring over packet capture solution.
Don't wait for bad user experience complaints to start troubleshooting! This Quality of Experience (QoE) metric helps IT pros understand the complex impact of network performance on VoIP.
Automatic Speed Tests
Run Speed Tests to measure network performance health. Speed tests introduce a load on the network to ensure everything works correctly, and will notify you if one part of your network, or equipment isn't functioning as it should be. The maximum test output depends on the hardware on which the Agent is running and can go up to 10Gbps.
You can run speed tests manually, or schedule speed tests between Agents, or a group of multiple Agents.
Live Traceroutes
Traceroutes are used by IT pros to identify the network path to a destination and, in some cases, locate the root cause of a network issue.
Obkio's Live Traceroutes features allows you to identify network issues with Traceroutes in real-time, share Traceroutes with 3rd parties, and compare Traceroutes executed when network performance was running at its optimal speed.
QoS Monitoring
Make sure that your QoS is always active on the network! For private networks (ex: MPLS VPN Networks) with QoS enabled, Obkio's QoS Monitoring feature monitors the network performance for each class of service (ex: Data vs Priority).
Obkio also tests the QoS marking inside the IP DSCP header for end-to-end propagation. If a device rewrites the IP DSCP field, the Agents will raise an alarm.