VoIP Monitoring Tool
Troubleshoot poor VoIP Quality & dropped calls with real-time VoIP monitoring.
80%
Of VoIP issues are related to network performance
91%
Obkio users solved VoIP issues with Network Monitoring
Don't let choppy VoIP performance cut you off
Figuring out why VoIP calls are making you sound like a robot can be a challenge. Luckily Obkio's VoIP Monitor tests MOS Score for VoIP Call Quality to identify VoIP latency, jitter and bandwidth issues for every VoIP call you make.
VoIP Quality is highly reliant on network performance.
Network problems can cause high levels of VoIP degradation.
Use Obkio's VoIP Monitoring Solution to continuously measure VoIP Quality with:
Network Performance Monitoring
QoS (Quality of Service) Measurement
MOS (Mean Opinion Score)
Network Performance Metrics
And more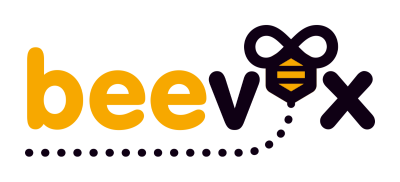 "Network Performance is critical to VoIP applications. With Obkio, we have a great monitoring solution for us and our customers which helps us reduce troubleshooting time, helps our customers quickly understand the source of network problems. Obkio has virtually eliminated the back and forth game of ping pong between our team and our clients!"
Stop Playing Blame-Game Ping Pong Between Your ISP & VoIP Provider
VoIP travels a long distance from your network, through the Internet, and up to your Service provider. That means that, when a problem occurs, no matter where it is, you need to test your VoIP Quality.
1
Quickly pinpoint the problem affecting network performance before users do.
2
Identify the source of VoIP issues anywhere along your network in minutes.
3
Identify the owner of the problem (user, application, network, or ISP) who is responsible for fixing it.
4
Determine a course of action for a quick and smooth fix.
Is Your Network Ready for VoIP?
VoIP issues make up 50% of IT problems!
Let's say you plan to migrate your phone system from on-premise VoIP to a hosted VoIP. A network connection, be it either a private connection or Internet connection, is required to use the new service.
Obkio allows you to perform your own Network Assessment!
Use Obkio to ensure that your network connection is strong and reliable before the service is deployed. Avoid failures, panic and user frustration by delivering a successful deployment the first time.
Obkio's VoIP Quality Graph
Obkio's VoIP Monitoring Solution offers VoIP Quality measurements at a glance on the VoIP Quality graph. Our VoIP Quality graph measures call quality every minute as: best, high, medium, low or poor.
Obkio measures VoIP Quality with MOS Score for each network monitoring session on a minute granularity, even if there is no ongoing call, for a proactive monitoring over packet capture solution.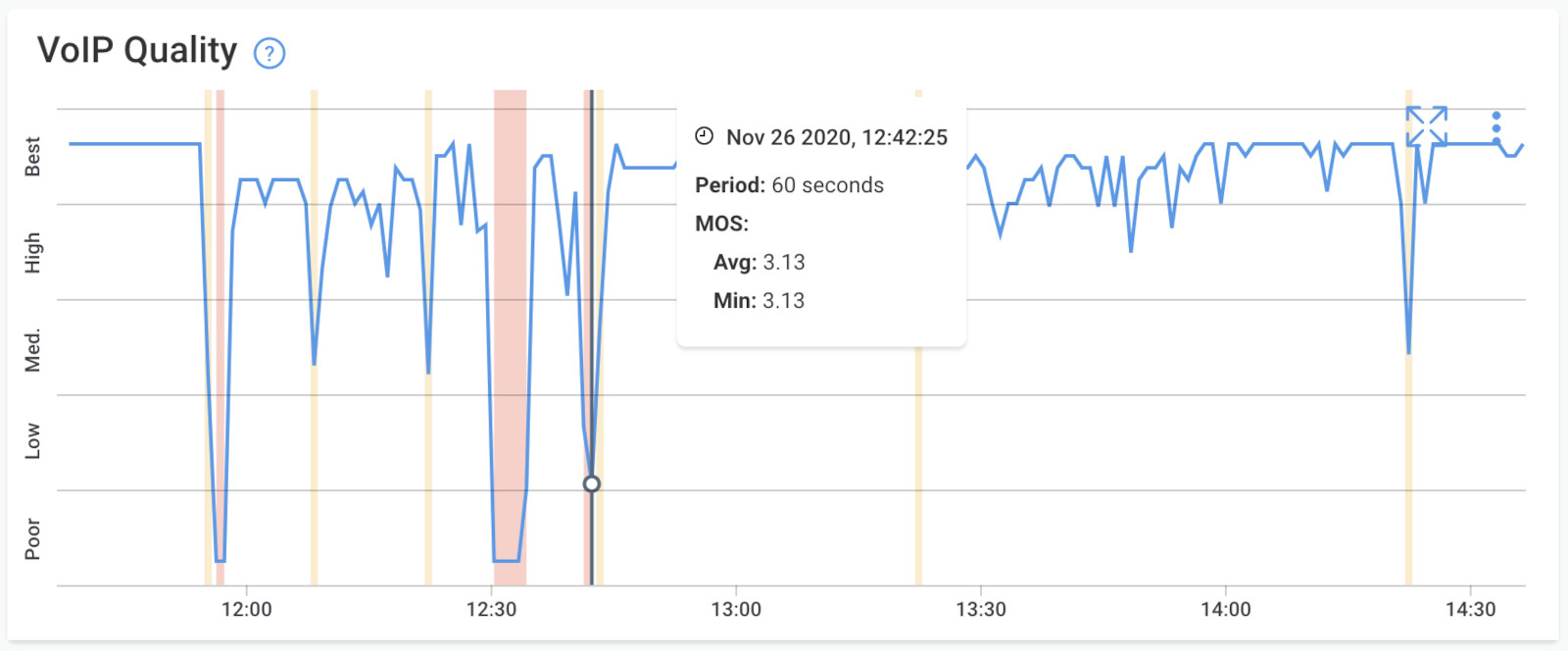 Audit your network for free!
Get a free POC with Obkio's 14-day trial. Identify network problems & collect data to troubleshoot.
Start Now
Book a Demo