Table of Contents
Table of Contents
Canadian VoIP Service Provider, BeeVox helps their customers monitor their VoIP performance and quickly identify the source of VoIP problems by deploying Obkio Public Monitoring Agents and supporting them with Obkio's Network Performance Monitoring solution.
BeeVox is a Canadian-based VoIP service provider that offers VoIP services to commercial customers from everywhere around the world. Their main objective is to provide uninterrupted voice communication services and easy to manage applications to streamline company-wide communication.
BeeVox's voice over IP platform was first made available to the public in 2006, but has been offering its services to clients since 2005. All services offered by BeeVox have been developed and are operated by Internet Infinity, a consulting and development firm located in Montreal.
BeeVox is a service provider that provides mission-critical VoIP services over the Internet, as referred to as "over the top". While that provides fast and streamlined performance for their users, it also means that, if there is a network problem on the Internet or in the customer LAN, the quality of BeeVox's VoIP services may suffer.
Although a service provider like BeeVox is only responsible for the proper functioning of the network in their data centers, if a problem occurs elsewhere on the network, the VoIP service provider will be the first to receive the customer's complaint.
As connectivity problems over public internet access are recurrent among their customers, BeeVox had been looking for solutions to increase their visibility on network performance. When a customer contacts them to diagnose performance issues, often they would need to refer them to their Internet Service Provider (ISP) and the final diagnosis is usually made by elimination. Network Performance issues are often intermittent and therefore very difficult to pinpoint.
After confirming that their infrastructure and services are functioning well, if no problem is found on their end, the problem is most likely on the customer's local network or the service provider's network.
This process can cause a tireless back-and-forth game of ping pong between customers and the service provider, as they try to identify where the problem is coming from and who is responsible.
Faced with that situation, clients may not feel completely taken care of and may think that the service provider is trying to hide something from them by pointing in another direction. Of course, this is absolutely not the case, but before today, network monitoring tools did not provide the ability to easily monitor the end-to-end connectivity between the service provider infrastructure and the customers' network, especially when the service goes through the Internet.
To avoid wasting time on their end, and on their customer's end, BeeVox knew that they needed an easier way to:
Quickly find the cause of network problems
Pinpoint where on the network the problems occurred
Gain visibility into their clients' network performance
Decrease the time needed to resolve problems
BeeVox was introduced to Obkio prior and was already using Obkio Network Performance Monitoring software to monitor their own network performance to ensure that their network was not experiencing any issues that would hinder their ability to provide quality VoIP services to their clients.
With continuous network monitoring on their end, BeeVox was able to find and fix network issues immediately. But what about their clients?
That's when they took it a step further. BeeVox then decided to host Obkio Monitoring Agents to help their clients monitor their own Internet and network performance.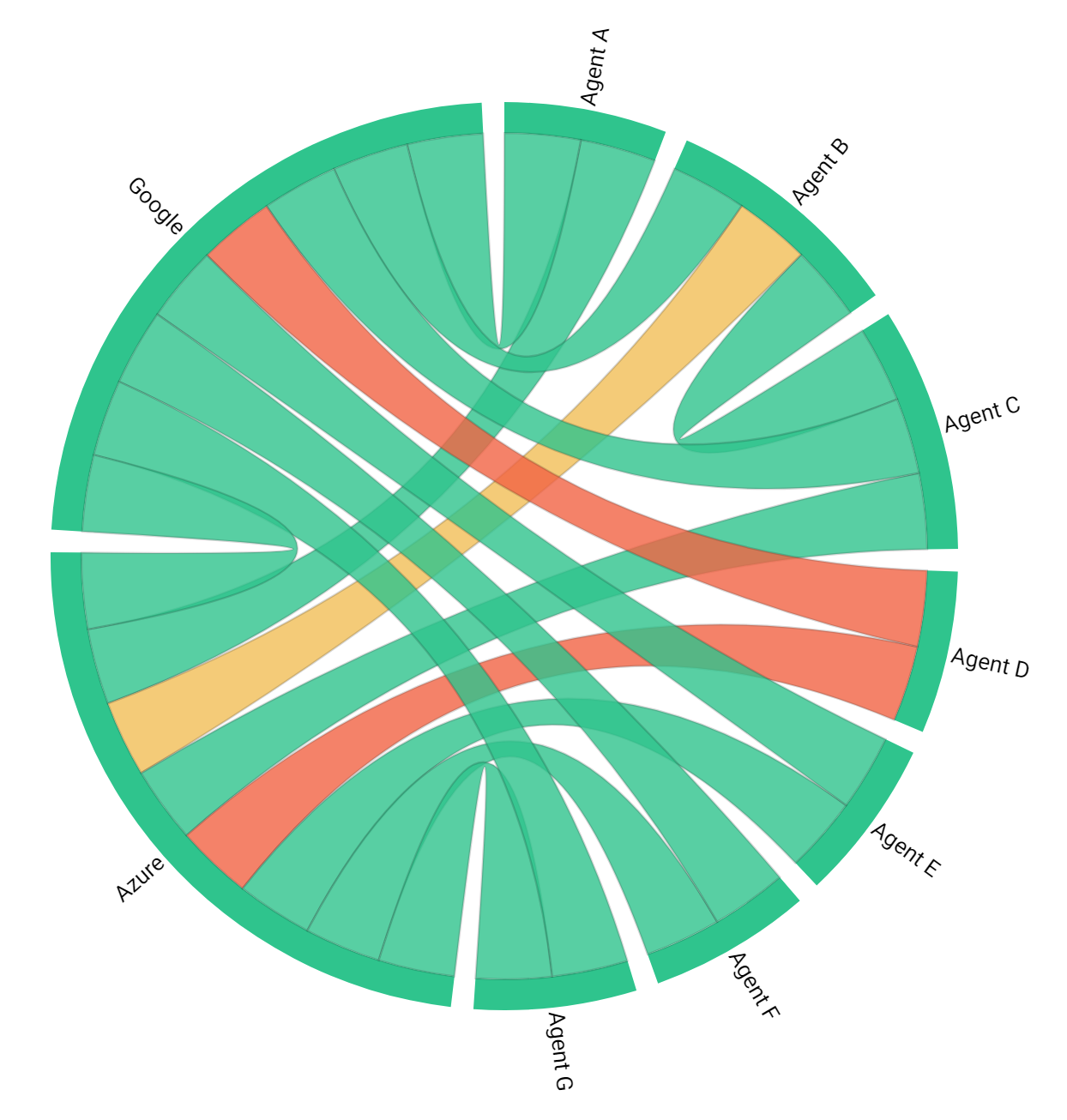 By hosting their own Monitoring Agents, when clients reach out with performance complaints, BeeVox could then provide their users with a solution for monitoring network performance between their offices and data centers, and quickly find the cause of these problems. Obkio offers a tailored solution specifically made to help service providers monitor network performance for themselves and their clients.
These agents are available to all of their customers directly in the Obkio app and can be configured with just a few clicks. Customers just have to sign up to Obkio and get instant access to all the Public Monitoring Agents available!
Equipped with an Obkio Monitoring Agent, BeeVox could then support their users when network issues occurred and continually measure key metrics like VoIP quality, Mean Opinion Score (MOS), and Quality of Service (QoS).
For a VoIP service provider, like BeeVox, good network performance is crucial. VoIP Quality is highly reliant on network performance which means that many network problems can cause high levels of VoIP degradation.
That's why Obkio offers a VoIP Performance Monitoring solution designed for VoIP providers like BeeVox, which gives complete end-to-end visibility across WAN sites, ISPs, and UCaaS provider networks.
Luckily, network effects are highly perceived and measurable on VoIP Quality.
Network Metrics like jitter, latency, and packet loss have a direct effect on perceived VoIP Quality. The most accurate way to monitor VoIP Quality is by measuring VoIP Quality with MOS Score.
The benefits for BeeVox and their users include:
Providing their users with an easy Network Performance Monitoring Solution.
Allowing their clients to go through their business to monitor their network performance.
Gaining full visibility into their clients' network performance by allowing them to monitor network performance up to their Service Provider and public internet infrastructure.
Easily troubleshoot clients' network problems with access to the same performance metrics between their Monitoring Agents and their customers' agents.
Having Obkio's solution essentially eliminates the long back-and-forth between the client and the service provider when an issue occurs. Now, BeeVox can direct their users towards Obkio's solution, and gain visibility over their users' network performance to identify:
What the issues are
Where they're located
How to solve them
And who's responsible
Don't get bogged down by intermittent network slowness, application lagginess, and choppy video calls.
Get started with Obkio's Free 14-Day Trial to quickly find and fix network problems before they cause havoc on your business.
With quick installation and an easy-to-use platform, you're guaranteed a high ROE (Return on Effort) and the promise of identifying network problems on your first day!