Cloud Network Monitoring Tool
Real-time Cloud Network Monitoring to simplify your digital transformation

"Obkio provides us with very important information on site-to-site and site-to-Cloud providers' network performances."
True Cloud Visiblity
The transition to cloud-based services has led organizations to leave the centralized model and switch to a more distributed architecture. This can quickly complexify data flows between users - rendering traditional monitoring tools less qualified for the task at hand.
Monitor Between Networks & the Cloud
Obkio's Cloud Network Monitoring tool uses Public Monitoring Agents deployed in the Cloud to measure performance between your network and Monitor Cloud applications like:
ERP
CRM
Office 365
G Suite
And more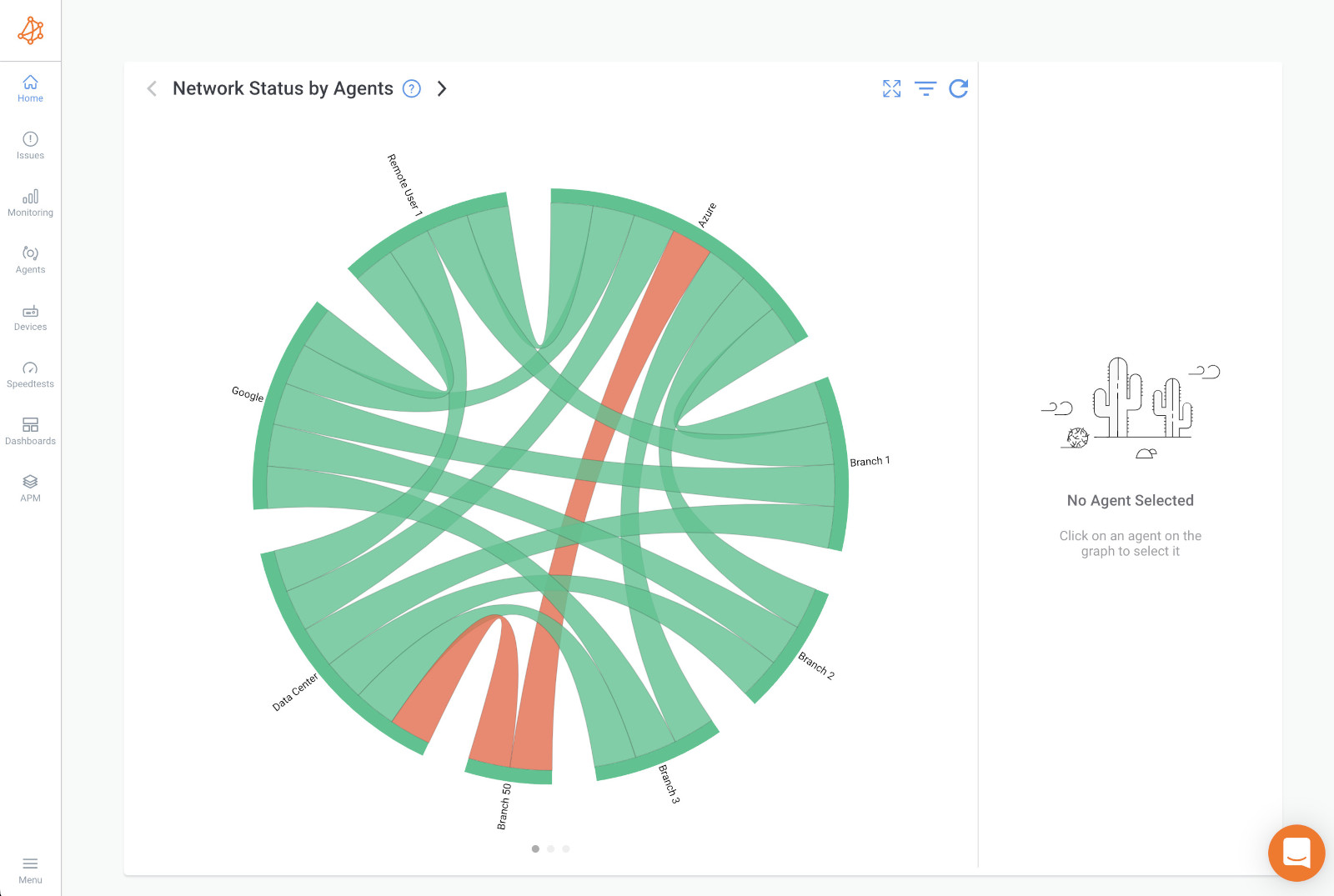 Monitor Cloud Apps
With Agents Deployed by Major Service Providers
Frequently Asked Questions
How can I monitor my Cloud infrastructure and apps?
Obkio offers a decentralized Cloud Network Monitoring Solution to monitor network performance up to your cloud infrastructure for applications like ERP, CRM, Office 365, G Suite and more!
What Obkio Agents can I use to monitor Cloud network performance?
To monitor Cloud network performance, use Obkio's Public Monitoring Agent, which are Monitoring Agents maintained by Obkio but hosted by major Cloud providers like Google Cloud, AWS, and Microsoft Azure.
What Cloud applications can you monitor using Obkio Network Monitoring Software?
Monitor network performance of Cloud apps like Google Cloud, Microsft Azure, and Amazon Web Services (AWS), as well as ERPs, CRMs, Office 365, G Suite and more!
Why is Cloud Network Monitoring important?
As more and more businesses are making the move to the cloud, it's important to monitor your cloud infrastructure's performance to ensure everything is working as it should.
What is Distributed Cloud Network Monitoring?
A distributed Cloud Network Monitoring solution monitors network performance from a user's perspective and from every possible angle - so you can ensure all your cloud-based applications are working properly alongside your network.
Audit your network for free!
Get a free POC with Obkio's 14-day trial. Identify network problems & collect data to troubleshoot.
Start Now
Book a Demo