Customer Testimonials
See what some of our amazing clients have to say about working with Obkio!

"Our business footprint is expanding rapidly and we are also moving to cloud based applications that require us to have a complete view of our network performances. Obkio provides us with very important information on site-to-site and site-to-Cloud providers' network performances, allowing us to identify and fix problems proactively."

"Obkio's tool is very useful for ensuring the quality of a network infrastructure. Switching to SD-WAN is also easier and thanks to Obkio, I can see the network variations in my infrastructure and correct the situation as quickly as possible. Wonderful solution!"
Systems and Network Administrator

"For our SD-WAN migration, we installed Obkio Monitoring Agents in all our factories across North America. This allowed us to be proactive in solving network problems. Obkio is a very powerful tool for diagnosing network issues. It's just as effective for monitoring Internet issues on the underlay as for monitoring VPN Quality on the overlay. I highly recommend this product!"
IT Analyst, Networks and Unified Communications
"Obkio is a valuable tool that monitors the health of our Internet and MPLS links. The precision of the data collected allowed us to isolate problematic situations that the other tools in our possession (which were much more expensive) have not detected. New features, each more innovative than the other, are regularly added to the options already present."

"Obkio gives us the network visibility that no other solution gives us! We were able to identify and resolve network issues quickly using Obkio. The dashboards we created really help us to quickly see the state of our network."
"As a service provider, Obkio is a great external network performance monitoring solution. It is very valuable to us in the diagnosis of complex network performance issues or intermittent problems that are normally difficult to identify. Customers also have access to the solution, which gives us a common view of their overall network performance. Obkio greatly increases our efficiency and customer satisfaction."
Technical Operations Director for Business

"Obkio is an easy yet powerful tool for monitoring and analyzing the various problems frequently encountered with Internet based networks in the SD-WAN era. It's quintessential tool for our IT team and we use it every day! With Obkio, we now have the necessary tools to better understand our network's performance, and report problems to our ISPs before they're even aware of them."
Director of Information Technology

"Obkio has been a fantastic partner to work with! The solution helps us highlight network issues ahead of time, that would otherwise jeopardize a successful customer deployment. It's so effective that many of our customers choose to leave it in place for continuous monitoring of their network."
"You need a fantastic network for VoIP, but most people are not network experts and don't know how to manage their network. Obkio eliminates the most tedious parts of the network assessment and puts the finger on the problem at hand."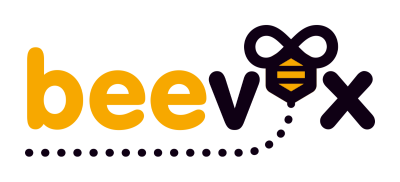 "Network Performance is critical to VoIP applications. With Obkio, we have a great monitoring solution for us and our customers which helps us reduce troubleshooting time, helps our customers quickly understand the source of network problems. Obkio has virtually eliminated the back and forth game of ping pong between our team and our clients!"
"We use Obkio on a regular basis to validate the state of our links. Obkio's tool provides us with the metrics that we need to identify issues and work with our Service Providers to troubleshoot."
Network and Technical Service Director

"We selected Obkio due to the fact that it operated outside of traditional network hardware & because of the simplicity of the implementation. We were able to implement Obkio's solution quickly and deliver results to the client within days."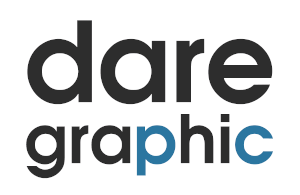 "Obkio is simply amazing. The visibility you get of your network, LAN/WAN, is astounding. I have not seen anything else out there to diagnose issues users may encounter. It can help you pinpoint a device acting up or ISPs not giving you the real info when possibly at fault. It's a must for any serious business, especially in this new remote work reality. With the Obkio Vision Traceroute feature, it keeps getting better!"
"Deploying Obkio allowed me to quickly pinpoint a vastly underestimated problem on my firewall that was actually affecting the network performance of all my users."
Infrastructure IT Manager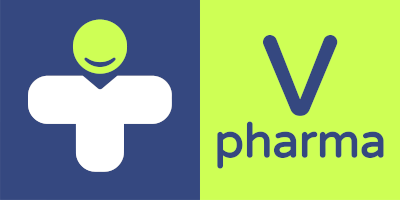 "We looked at nearly all the available solutions on the market and we ultimately chose Obkio because the application is intuitive and easy to use, and we were impressed by the impeccable quality of their customer support."

"Obkio allows us to see what is really happening on the network (errors, quality, etc.) which allows us to solve network problems in a very short amount of time. In addition, being a partner with Obkio and because we believe in the product, we make Obkio's Public Agents (Projet Cirrus Public Agents) available to everyone directly from our Cloud. Long live Obkio!"
Cloud Infrastructure Architect

"Having an infrastructure that is closely integrated with our customers in a 24/7 environment, and real-time visibility into the performance of our infrastructure, as seen by our customers, is essential. With its unique solution, Obkio saves us time and money."

"Obkio's Device Monitoring feature is by far the most simple network device monitoring tool I have ever used. We now have it installed by default with all of our customers."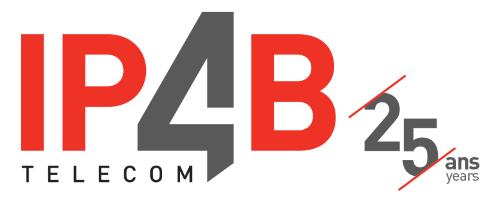 "With this new Obkio partnership, IP4B adds to its array of tools and services it deploys to offer one of the best business VoIP services in Canada. When we launched our IP Telephony solutions years ago, our first goal was to offer an exceptional IP backbone powered by a private end-to-end network. Today, we are proud to say that we are the large telco with the human touch."
"Not only is their application AWESOME, but Obkio's blog and newsletter are now also my main sources of information for everything on the topic of network monitoring!"
Business Intelligence Director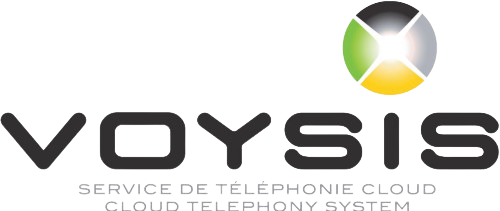 "Obkio is an extremely valuable product, saving time and effort to pinpoint issues with Internet and local network affecting Voice Quality in VoIP environment. Strongly recommending it."
Cisco Broadsoft Specialist

"Obkio is an excellent monitoring tool which is easy to deploy and use. It has helped us greatly in identifying problems in our network. The support team is super accessible and dynamic."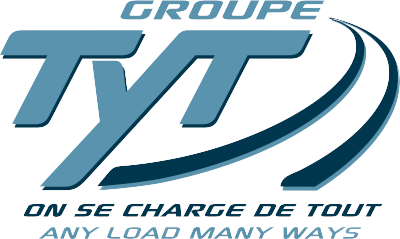 "Obkio is a very good tool, with great service and visibility of connectivity and network paths in real time. It is easy to interpret and allows you to consult the history of a network event and zoom in time to better understand the impacts."
Information Technology Director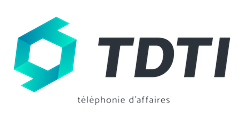 "I have been using Obkio for over a year now. I am in IP telephony and, on all occasions, Obkio has allowed us to identify the sources of problems that certain customers experience. Obkio is easy to understand and is a tool that gives us a lot of relevant information. Highly recommend. Obkio gets 5 stars!"

"Obkio has been a great tool for our organization. Easily deployed and accurate with good alerting capabilities. Obkio is very lightweight and easy to deploy without having to deploy physical hardware or go to site, but can be done as well if needed."
Network Architect/Management Consultant/Owner

"Obkio is the perfect software for analyzing the real performance of networks. As part of my work in the IT department, Obkio helped me to accurately pinpoint connectivity problems present at our customers' different ISPs. Thanks to Obkio, we were able to improve the quality of our customers' Internet links by simply and efficiently showing them the sources of the problems."
Vice-President and System Admin

"Obkio is very responsive and available. Great service and their solution is very efficient and easy to use."
IT Infrastructure Manager

"Obkio has given us much better visibility on the state of our network! Since the very quick and easy implementation of their tools, we are much more efficient and proactive. Their support team is always listening, it's a pleasure to work with them."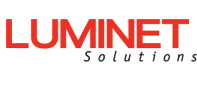 "Obkio is a fantastic monitoring software. Easy and quick to set up. We have managed to solve many network problems thanks to Obkio. I recommend it to everyone."
VoIP Specialist / System & Network Admin

"Obkio's monitoring software is very powerful and flexible. In addition, Obkio's technical support team is extremely fast in providing support."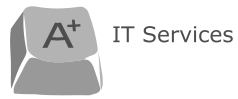 "Obkio is a great solution for anyone looking to get more insight on the quality of their ISP connection and find any issues that might exist. It is a great easy-to-use tool that allows you to monitor every aspect of your network's infrastructure. The customizable dashboards allow you to pinpoint a problem in minutes!"

"We have been using Obkio for over a year now and it has allowed us to monitor our network very effectively and proactively. Obkio allows me to see what is happening on my network in real-time. Highly recommend, great service!"
"Obkio's solution can be deployed very quickly and is very intuitive to use. The MWO support team loves the Obkio Vision feature, which allows us to go into great detail for an in-depth analysis of VoIP related issues. With all the DDoS attacks in recent weeks, Obkio has allowed us to see which providers are best protected against these attacks!"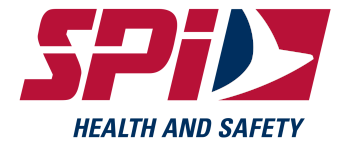 "Using Obkio, we're able to easily manage and optimize network and VoIP performance for all our remote employees so that they can continue to work remotely without any performance issues! Obkio was extremely easy and quick to install! The mass deployment profiles allowed us to easily deploy Obkio for all our remote workers and start troubleshooting performance issues just minutes later."
"Obkio is for us an essential monitoring tool to ensure quality of service to our customers, everywhere in America. The critical importance of networks and the Internet in communications solutions makes Obkio essential to our operations."

"Obkio is a great solution that provides more information on the state of the network infrastructure and key information for decision support. Their team also provides very good after-sales support!"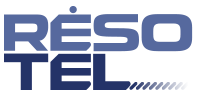 "Obkio is a great system that is intuitive and easy to use. It provides lots of relevant research and troubleshooting data to identify and troubleshoot VoIP issues."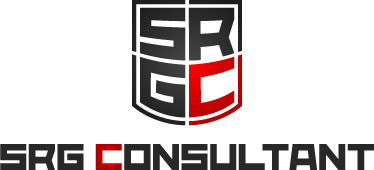 "Obkio is by far the best network monitoring tool we've used! It makes it so much easier for us to show clients when their ISP is having issues. I would definitely recommend giving them a try!"

"Obkio is a great platform that gives you the "insider view" of your network. When we started using Obkio, we had several network problems in several places from several different causes. Obkio helped us identify and solve the problems one by one and now our network is working perfectly!"
IT Deputy Director, System Architect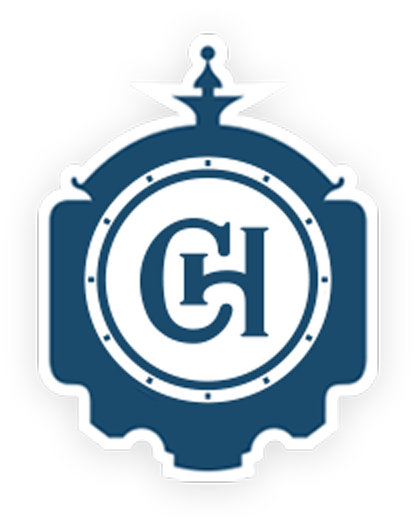 "The missing link in network monitoring! Standard network monitoring can only tell you in a component is ON or OFF. Obkio monitors the health of your network connections and most importantly packet loss. Through its live traceroute "Obkio Vision" you can see a recorded history of faults in and outside of your network letting you sleep peacefully!"
IT Director @ City of Columbia Heights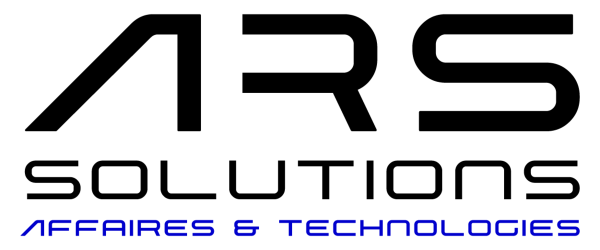 "Obkio offers outstanding technical support! The team went over and beyond expectations during and after onboarding. Product offered is robust and billing is flexible."

"Troubleshooting intermittent network issues used to be very difficult, but with Obkio, it allows us to actually get to the root cause of the problem whether it be latency, packet loss, or something else. Obkio has helped us troubleshoot network issues, that otherwise would have been close to impossible to resolve. It's easy to use and deploy as well!"
VoIP & Network Technician
"Obkio's solution is very simple to use and provides very powerful insights into the network. As it is monitoring externally from networking equipment it provides a very different view to traditional products and can provide complete visiblity. Overall, Obkio is a simple to use, effective Network Monitoring Tool which is technology agnostic."
Windows System Administrator
Audit your network for free!
Get a free POC with Obkio's 14-day trial. Identify network problems & collect data to troubleshoot.
Start Now
Book a Demo