Internet Monitoring Software
Don't let poor Internet performance take you offline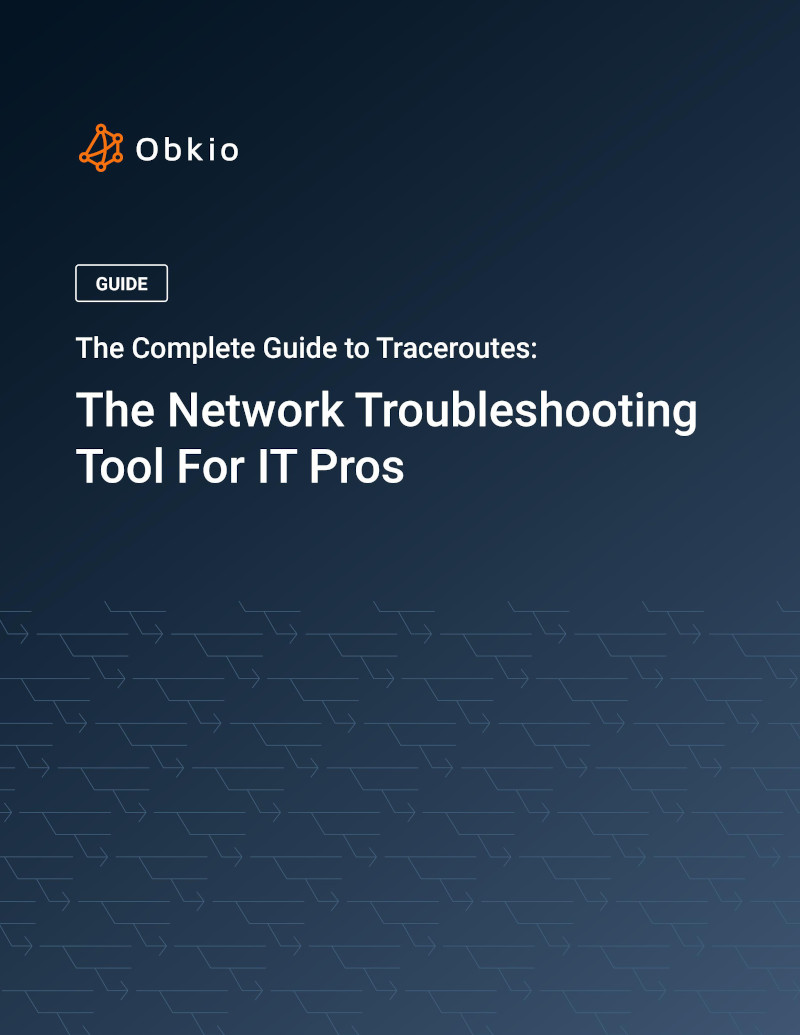 Strong Internet connection equals great user experience
Don't lose money because your company's gone offline. Download speeds, bandwidth, congestion, and application performance are vital to your business' productivity. Obkio wants to help you ensure that you're in control of your Internet performance.
If your Internet fails, your business is bound to take a hit
Let's face it - most modern businesses rely on Internet performance to sell their services, share their message and connect with users. That's why Internet Monitoring software has become key to an uninterrupted online business presence.
Obkio's Internet Monitoring Software gives you end-to-end visibility over your Internet network and SaaS applications so you can fix Internet slowdowns before the page is done loading!
Obkio Bandwidth Monitor
Change the way you monitor Internet performance with Obkio's Bandwidth monitoring tool. Obkio makes it easier than ever to track and check bandwidth usage in your network. Obkio measures bandwidth usage for network devices, Internet connection, and different ends of your network.
Global Internet Monitoring
Monitor the performance of SaaS applications with Public Monitoring Agents hosted by the largest Cloud service providers in the world. With so many of us using applications hosted in Azure, Google Cloud, and AWS - we can't afford for network connections to fail or our users will feel the effects.
Monitor Microsoft Azure Expressroute Network Performance
Learn how to monitor network performance of Microsoft Azure ExpressRoute between your on-premise infrastructure, up to the Microsoft cloud.
Learn more
Audit your network for free!
Get a free POC with Obkio's 14-day trial. Identify network problems & collect data to troubleshoot.
Start Now
Book a Demo