Network Device Monitoring
What you are going to learn:

Why it's important to monitor network devices
Why fast polling is critical for performance monitoring
Monitoring the performance of networking devices such as firewalls, routers, switches and wifi access points is crucial for IT teams. The Device Monitoring feature inside the Obkio Software is a fast and easy solution to get detailed information about the health of network devices. Used with the end-to-end Network Performance Monitoring feature, it helps IT teams pinpoint issues very quickly.
The Device Monitoring feature has three great advantages when compared with other solutions on the market:
This means that no technical expertise in SNMP, OIDs or MIBs is required. Add the device that you wish to monitor and the software will get what it needs. No servers are required, all the data is sent to the Obkio Cloud and is available inside the App with automatic OID detection included.
With Fast Polling (every 60 seconds) and Ultra-Fast Polling (every 30 seconds), the results are 10x more precise than the traditional software polling, which occurs every 5 minutes. This way, your IT team can quickly detect the short bursts of traffic or CPU utilization that affect network performance and pinpoint the root cause of the performance issue.
There is no need to establish VPNs between a centralized monitoring server and the LANs where the network devices are located. That's because all the polling is done by the agent that is already inside the LAN, measuring the end-to-end network performance.
There are only two requirements to start with device monitoring. First, the device must support SNMP. We support all versions of SNMP (v1, v2c and v3) and of course, only a read-only access is needed.
Second, at least one agent (software, hardware or virtual appliance, but not public) must be able to communicate with the device. We always recommend using the agent closest to the device.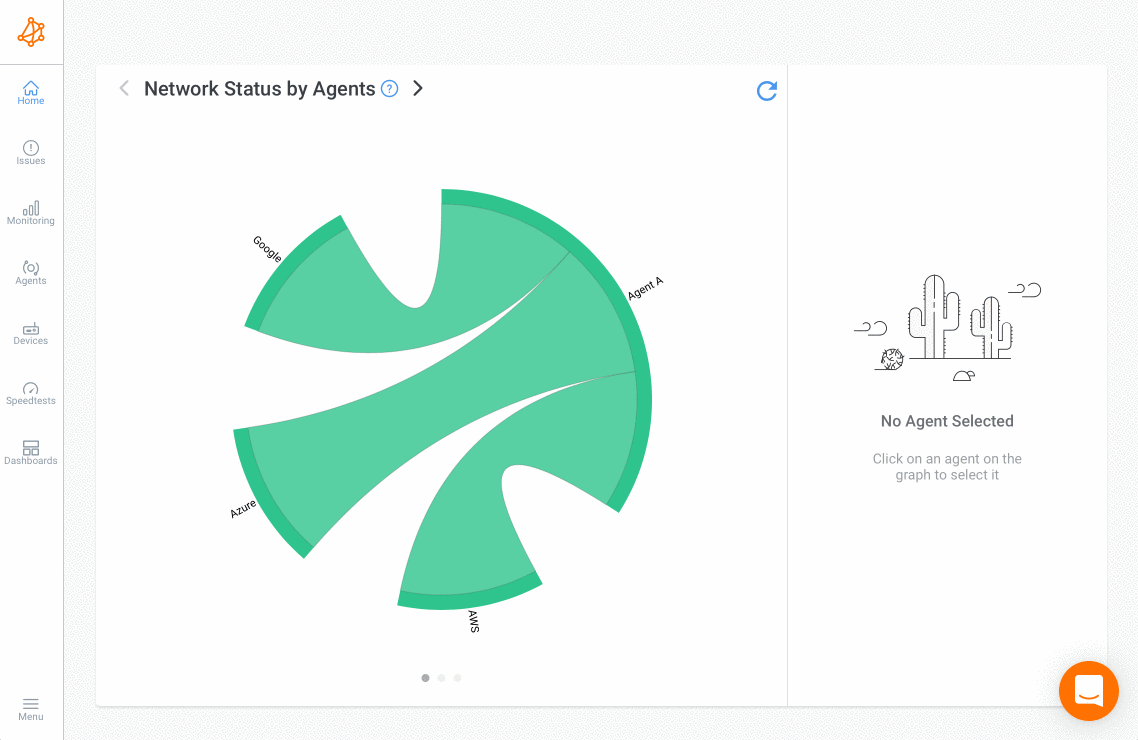 If the monitoring agent is not able to send the device monitoring data to the Obkio Cloud, it will store the data in its memory for up to 8 hours. During that time, it will keep trying to upload the data until it is successful. This delay will be reduced if the monitoring agent detects that the host doesn't have enough memory available.