Table of Contents
Table of Contents
With many businesses having switched to part-time or even full-time remote work, the challenge for IT teams becomes how to provide quick and efficient support for network problems remotely. In this article, we're running you through how SPI Health and Safety is using Obkio to monitor network performance and troubleshoot performance issues for all their remote call center employees.
SPI Health and Safety is a Canadian leader in health and safety, proposing specialized products, consulting services and training for companies that value health and safety in their work environment.
First started in 1972, SPI Health and Safety has grown considerably over the years and continues to look for ways to improve their business and their services. At the beginning of the 2019 pandemic, SPI Health and Safety moved all their call center employees to full-time remote work in order to continue to provide health and safety services for their customers, while ensuring the safety of their staff.
After moving all their call center employees to remote work, SPI Health and Safety now had the task of ensuring that their remote workers had the network and VoIP performance necessary to respond to support calls from home.
When the remote work began, the SPI Health and Safety team started receiving complaints from customers and employees about poor VoIP Quality during support calls. Calls would be cut off, voices were choppy, and troubleshooting these problems remotely proved a big task for SPI Health and Safety's IT team.
Since the call center employees are the first point of contact with clients, that was a big issue.
After finding Obkio Network Performance Monitoring software, SPI Health and Safety were able to:
Monitor network and VoIP performance for remote workers
Identify problems quickly (so call center employees could be taken off calls)
Collect information to help troubleshoot internally or with ISPs
Keep reading to learn how they did that!
What is Remote Network Monitoring?
Unleash the power of remote network monitoring! Discover the benefits, techniques, and be a network superhero with Obkio. Monitor, optimize, and conquer!
Learn more
After discovering Obkio's easy Network Performance Monitoring SaaS solution, SPI Health and Safety got to work deploying Obkio Network Monitoring Agents on each remote worker's workstation to monitor the network performance for each call center employee.
For the simplest and quickest setup, SPI Health and Safety mass deployed Obkio's Windows Agents for all their remote workers.
The Windows Agent is the easiest Agent to deploy and allows users to start monitoring network performance in minutes. It is ideal for remote network monitoring on home workers' computers to help the IT team troubleshoot with remote users.
SPI Health and Safety also leveraged Obkio's Deployment Profiles to mass deploy the Windows Agents as fast as possible. The Deployment Profiles are used to mass install agents on multiple computers.
"Obkio was extremely easy and quick to install! The mass deployment profiles allowed us to easily deploy Obkio for all our remote workers and start troubleshooting performance issues just minutes later."
IT Director, SPI Health and Safety
After deploying all the Windows Agents, SPI Health and Safety was able to create a custom dashboard to view the network performance and MOS Score of every remote worker at one glance.
With graphs showing network performance and VoIP Quality for every single remote workstation, SPI Health and Safety's team could easily identify if, when, and where network problems occurred - sometimes even before their employees experienced them.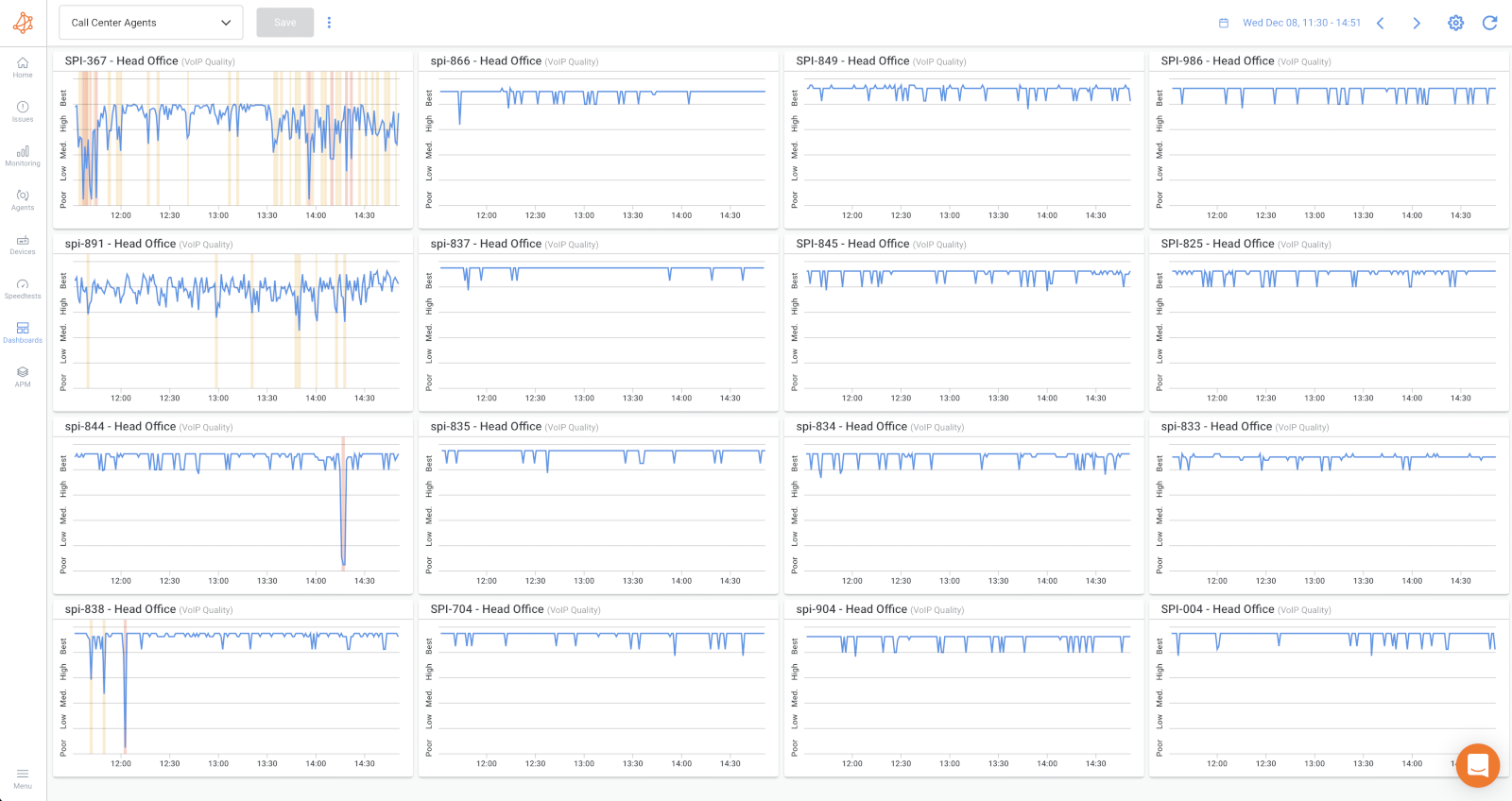 "Using Obkio, we're able to easily manage and optimize network and VoIP performance for all our remote employees so that they can continue to work remotely without any performance issues!"
IT Director, SPI Health and Safety
SPI Health and Safety was able to leverage Obkio to translate the user feedback into actual tangible network metrics that could be measured and improved. Obkio does so by collecting data on VoIP Quality as well as other metrics like jitter, latency, and packet loss.
Using the network data from Obkio's Monitoring Agents, SPI Health and Safety could then easily identify network problems in the user's local network or the ISP network.
For example, Obkio discovered problems related to users' Wifi connection. Not only can Obkio identify which employees were working using Wifi, but it also allows the SPI Health and Safety team to work with their remote employees to optimize Wifi performance from afar, and see the results right away.
For problems in the ISP network, Obkio provides the necessary data to share with ISPs to easily escalate and troubleshoot problems. This can be done by sharing results from Obkio's Live Traceroutes feature.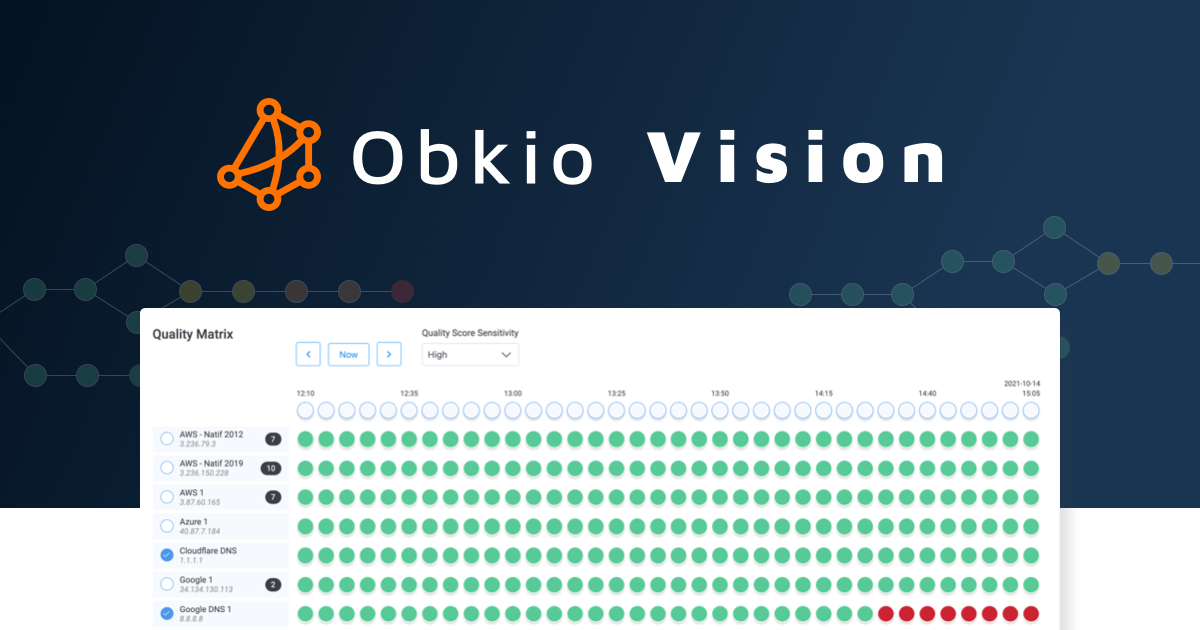 Obkio Vision: Visual Traceroute Tool
Leverage Obkio Vision to monitor, detect and troubleshoot network problems with visual traceroutes, IP route historic and graphical network maps.
Try for Free
With the Obkio dashboard, and automatic alerts set up for network problems, SPI Health and Safety can easily identify which call center employees are experiencing performance problems, and stop sending them calls.
They can then quickly troubleshoot network issues, optimize network performance, and get their employees back to work with much shorter downtime.
With a continuous and proactive monitoring solution for all their remote workers, SPI Health and Safety can ensure the best support experience for their customers and their employees.
Customers never need to experience poor VoIP Quality over calls, and call center employees experience substantially less downtime when performance issues arise, as they can receive immediate remote assistance from their IT team.
Obkio also simplifies the jobs of the SPI Health and Safety IT team who have more visibility over remote workers, and are able to troubleshoot quicker, and without being required to go on-site.
How to Troubleshoot Networks with Employees Working from Home
Learn how to use Obkio Network Monitoring to help IT Teams troubleshoot and solve a variety of network problems affecting users working from home.
Learn more
With Obkio, SPI Health and Safety now has a continuous end-to-end network monitoring solution to monitor all their sites, including their head offices, and remote locations.
Their IT team now has visibility over network issues for all their remote workers and can identify and troubleshoot problems without local IT resources needed on-site.
SPI Health and Safety's use case can apply to other remote businesses as well!
Get started with Obkio for free!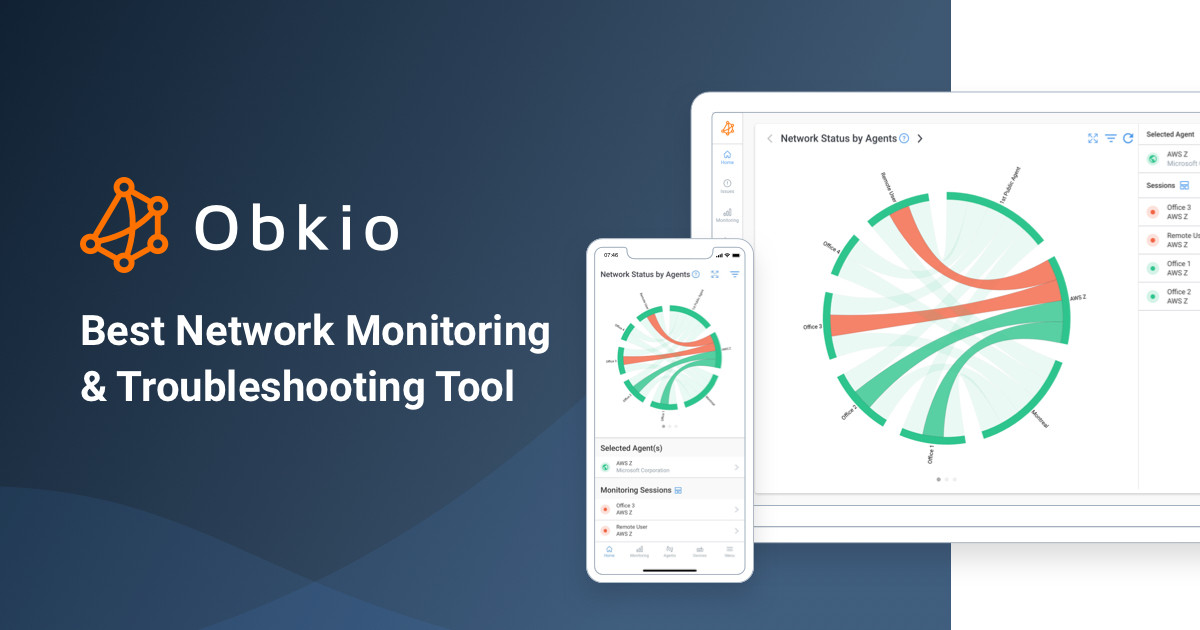 Get Started with Obkio
Start monitoring network performance and troubleshooting network problems in 15 minutes with Obkio!
Start for Free