Table of Contents
Table of Contents
Optimizing your network is the key to help improve network performance. It helps provide optimal performance of your Internet, VPN, Firewall, VoIP and UC apps, and most importantly - your user experience. Keep reading to learn how to optimize network performance for continuous network optimization.
Welcome to the fast-paced world of modern business, where staying connected is key to success. Whether you're running a small startup or a large enterprise, you know that having a reliable and efficient network is essential for getting things done. Your network is the backbone of your business, connecting you to customers, partners, and employees across the globe.
But with so many devices and applications competing for bandwidth, network optimization can be a daunting challenge. Slow connections, dropped calls, and laggy video conferences can all impact your productivity and bottom line. That's why we're here to help.
In this blog post, we'll explore the ins and outs of network optimization, and show you how to improve your network performance for maximum efficiency and cost-effectiveness. Whether you're looking to speed up your data transfers, reduce latency in your applications, or simply get the most out of your network hardware, we've got you covered.
So grab a cup of coffee and get ready to boost your network's performance. We'll take you through everything you need to know, step by step, so you can get back to doing what you do best: growing your business.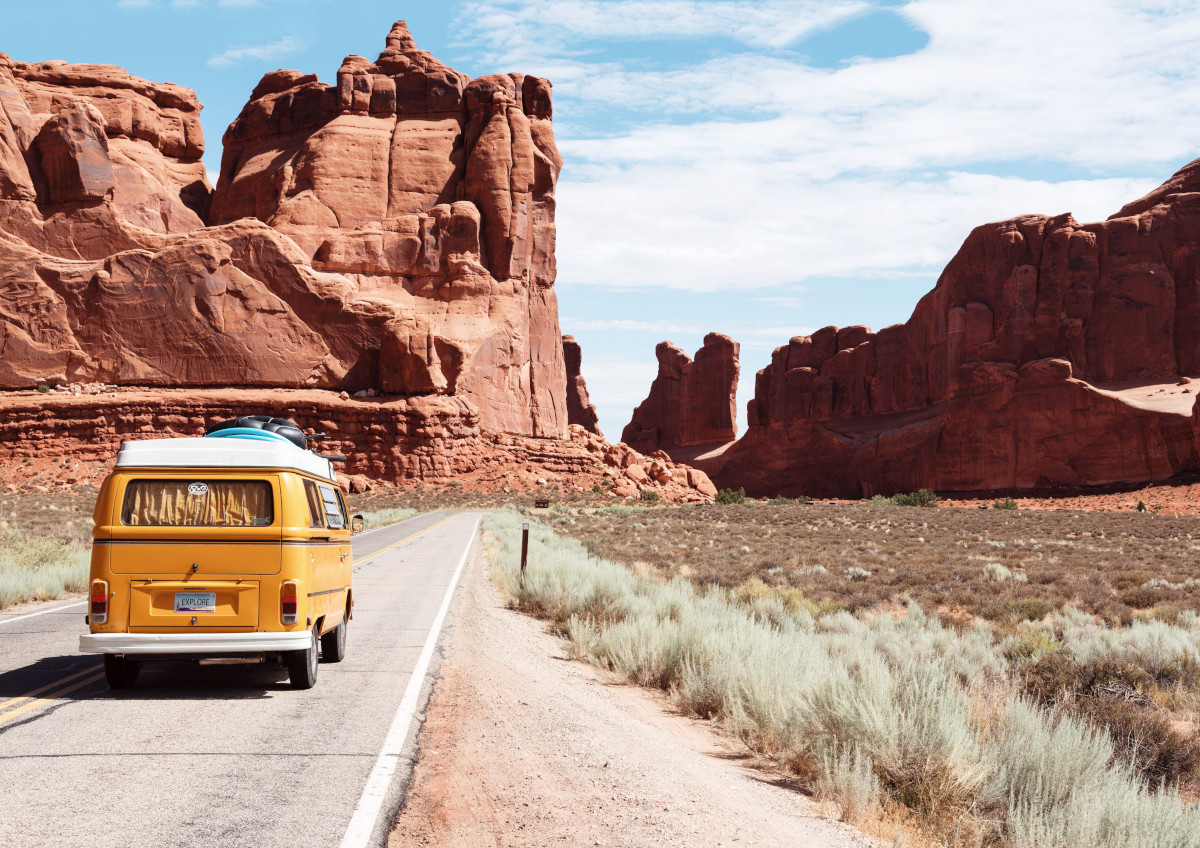 In short, Network Optimization refers to the tools, techniques, and best practices used to monitor and improve network performance. It involves analyzing the network infrastructure, identifying bottlenecks and other performance issues, and implementing solutions to eliminate or mitigate them. Network optimization techniques can include network performance monitoring, network troubleshooting, network assessments, and more.
The goal of network optimization is to ensure that data and other network traffic can flow smoothly and quickly across the network, without delays, interruptions, or other problems. This can help businesses to improve their productivity, reduce downtime, and enhance the user experience for their employees and customers.
Network optimization can involve a range of techniques and technologies, including optimizing network protocols and settings, upgrading network hardware, and implementing advanced networking tools such as load balancers, content delivery networks (CDNs), and software-defined networking (SDN). It can also involve ongoing monitoring and management of the network, to ensure that it continues to perform optimally over time.
An optimized network is one that should be able to sustain the demands of users, applications, and your business.
In today's digital age, a reliable and efficient network is essential for businesses to remain competitive and successful. Network optimization can help businesses to maximize their network performance, reduce downtime and costs, and enhance their overall security posture.
Network optimization is important for several reasons, including:
Improved Performance: By optimizing a network, businesses can ensure that data and other network traffic can flow smoothly and quickly across the network. This can help to reduce latency and other performance issues, improving the user experience for employees and customers alike. Faster network speeds can also help businesses to be more productive and responsive, as they can access the data and resources they need more quickly.
Reduced Downtime: Network optimization can help to identify and address potential sources of downtime, such as hardware failures, network congestion, and security threats. By proactively addressing these issues, businesses can minimize the risk of unplanned outages that can disrupt operations and impact their bottom line.
Cost Savings: By optimizing their network, businesses can reduce the need for costly hardware upgrades and other investments. They can also avoid potential fines and other penalties associated with network downtime or security breaches.
Enhanced Security: Network optimization can help to improve the security of a network by identifying and addressing vulnerabilities and other risks. This can help to protect sensitive data and other valuable assets, reducing the risk of cyberattacks and other security incidents.
Although networks have different requirements depending on the size of the network, the scope of the business and the number of users and applications, the tips for optimizing network performance remain the same.
Network optimization is all about:
Identifying network problems/ areas for improvement
Improving your network performance with concrete changes
Comparing performance before and after making changes
For example, migrating from an MPLS network to an SD-WAN network is a way to optimize your network performance by upgrading your network. But it doesn't end there.
It's important to monitor your SD-WAN migration to compare performance before and after the migration, to ensure your network performance is actually being optimized.
Here's how to do that!
How to Monitor SD-WAN Migrations
Learn how to monitor SD-WAN migrations with Network Monitoring for complete visibility over your SD-WAN service, before, after & during migrations.
Learn more
User complaints about network issues are a sure sign that your network may not be performing optimally. But you can't let your users be your monitoring tool.
Obkio Network Performance Monitoring software monitors end-to-end network performance so you can monitor performance from your local network (LAN, VPN), as well as third-party networks (WAN, ISP, and Internet Peering).
Deploy Network Monitoring Agents in your key network locations (head office, remote offices, data centers) to monitor end-to-end network performance and:
Measure core network metrics
Continuously test your network for performance degradation
Proactively identify network issues before they affect users
Simulate user experience with synthetic traffic
Collect data to help with network troubleshooting
Compare network changes with historical data
Network optimization is a journey, and Obkio's Network Performance Monitoring tool is your most powerful companion!
Get started with Obkio's Free Trial!
An important step in the network optimization process is to measure a series of key network metrics, which will help you identify any issues and will become your key network optimization KPIs.
Once you've deployed Obkio Monitoring Agents in key network locations, they will continuously measure key network metrics like:
Onkio will then display them on Obkio's Network Response Time Graph. so you have a clear picture of what metrics you need to improve to optimize network performance.
Measuring network metrics allows you to proactively identify performance degradation in your network, which can be a sign of a larger network issue, or an intermittent network problem in hiding.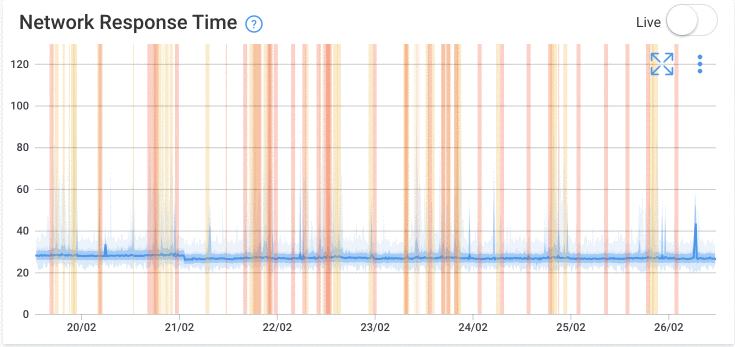 Measuring network metrics in all your network locations will then allow you to easily and quickly determine what issues, if any, are affecting your network optimization. You can identify:
What the problem is
Where the problem is located
When the problem occurred
Who is responsible for this network segment
What actions to take
With this information, you then know where to direct your network optimization efforts, and what actions to take.
Whether you need to troubleshoot the network problems, contact your MSP or ISP, or upgrade your network.
Pro-Tip: Obkio allows you to set up automatic alerts for network problems, or when there's a sign of network performance degradation so you know exactly when it's time to start optimizing your network performance.
In your network journey, as in real life, they'll be bumps along the road that may deter or slow down your travels. In your network optmization journey, all network issues will affect your network's optimal performance. Which is why you have a tool like Obkio to help you find and solve them.
Here are several network problems that can impact network optimization:
Bandwidth limitations: Insufficient bandwidth can result in slow network speeds and poor performance, particularly during peak usage periods.
Network congestion: Network congestion can occur when there is too much traffic on a network, causing delays, packet loss, and other performance issues.
Network downtime: Network downtime can be caused by a range of factors, including hardware failures, software issues, and security breaches. Downtime can be costly for businesses, resulting in lost productivity and revenue.
Security threats: Security threats such as malware, viruses, and hacking attempts can compromise network performance and compromise sensitive data.
Configuration errors: Misconfigured network settings can result in poor performance, security vulnerabilities, and other issues that impact network optimization.
Inadequate hardware: Inadequate hardware can result in slow network speeds and poor performance, particularly for high-demand applications and services.
Comparing historical performance data is key to understanding if your network optimization changes actually have a positive effect on your network performance.
Without a tool like Obkio, you can't truly understand if the changes you're making to your network are actually beneficial unless you hear feedback from your users. That could take a lot of time and won't allow you to be proactive if something is going wrong.
Obkio measures and collects historical network performance data, so you can analyze, compare, and troubleshoot performance from the past and compare performance before you optimize your network performance and after.
This way you can understand:
The impact of your network optimization efforts
If your network performance has improved
If you need to continue optimizing your network performance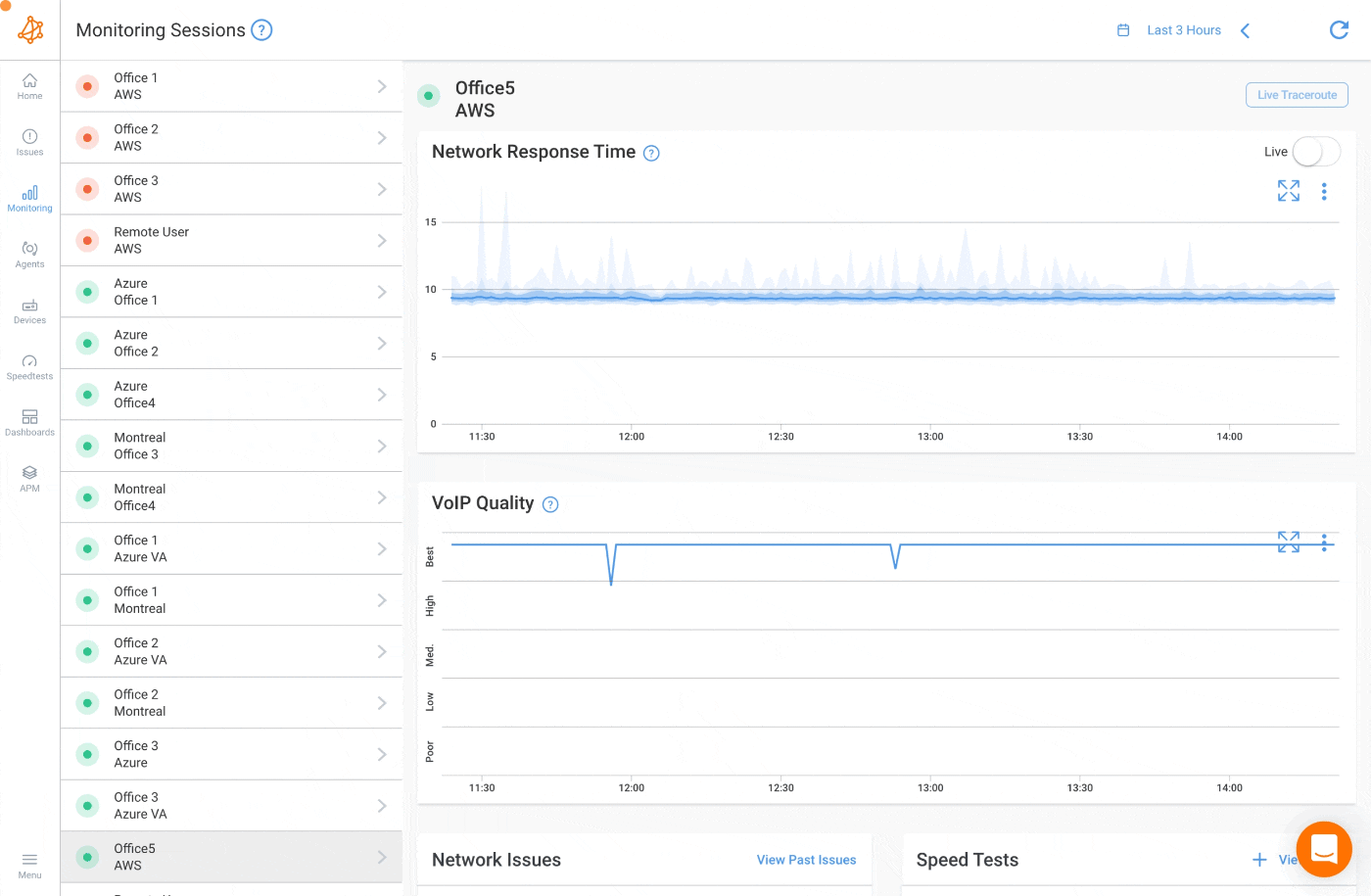 Now that you've identified the weaknesses in your network, it's time to optimize network performance. The steps you take will depend on the network problems you uncovered, but here are some key strategies:
Troubleshoot Network Issues: By troubleshooting network problems as they arise, you can quickly resolve issues and prevent them from impacting overall network performance. This can help to ensure that your network is running smoothly and delivering the speed, reliability, and security your business needs to succeed.
Check Network Connections: Make sure all network connections are properly configured and working as they should. Check cables, routers, switches, and other hardware to ensure they are connected and configured correctly.
Upgrade Network Hardware: If your network is outdated or underpowered, upgrading your hardware can be an effective way to improve performance. Consider upgrading to faster switches, routers, and servers, as well as adding more bandwidth and storage capacity as needed.
Optimize Network Settings: Adjusting network settings such as packet size, buffer sizes, and Quality of Service (QoS) settings can help to improve network performance. For example, configuring QoS settings can prioritize important traffic such as voice and video traffic over less critical traffic, reducing latency and improving user experience.
Implement Load Balancing: Load balancing distributes network traffic across multiple servers, helping to optimize resource utilization and prevent overloading of any one server. This can improve network performance by reducing congestion and minimizing downtime.
Use Content Delivery Networks (CDNs): CDNs are distributed networks of servers that cache and deliver web content to users from the server closest to them. This can help to reduce latency and improve network performance for users accessing content from different parts of the world.
Implement Software-Defined Networking (SDN): SDN allows for centralized management and control of network traffic, making it easier to optimize network performance and adjust to changing network demands. This can help businesses to be more agile and responsive to their network needs.
Conduct Regular Network Maintenance: Regular network maintenance, including updates and patches, can help to prevent security threats and other issues that can impact network performance. This includes monitoring network traffic and keeping an eye out for potential issues that could cause problems down the line.
Consult With Network Experts: If you're not able to identify the source of the problem or resolve it on your own, consider consulting with network experts who can help you diagnose and fix the issue.
By implementing these strategies and regularly monitoring and optimizing your network, you can ensure that your network is running at peak performance, delivering the speed, reliability, and security your business needs to thrive.
No matter how efficiently your network is performing, networks don't stay perfectly optimized forever.
Network requirements change as you add new applications and users, upgrade devices, and face increasing customer demands.
Network optimization needs to be continuous - so you need a dedicated team and solution to keep putting in the work to optimize your network.
Once you've deployed Obkio, keep it on as a permanent part of your team to keep an eye on your network, help you with network optimization and monitoring, and ensure you're always following the steps from this list!
Get started with Obkio for free!
At this point you may be thinking, "Do I really need to keep up with this?
Short answer is: Yes
Continuous network optimization is important for several reasons:
Changing network demands: As the needs of your business evolve, your network must evolve with them. By continuously optimizing your network, you can ensure that it is able to handle changing demands and support new applications and services as they are introduced.
Improved performance: Continuous network optimization can help to identify and address performance issues before they become major problems. This can improve network speed and reliability, minimizing downtime and maximizing productivity.
Enhanced security: Network security threats are constantly evolving, and continuous optimization can help to identify and address vulnerabilities before they can be exploited. This includes updating security protocols, monitoring for potential threats, and conducting regular security audits.
Cost savings: By continuously optimizing your network, you can identify and address inefficiencies and unnecessary costs, such as excess bandwidth or underutilized hardware. This can help to reduce costs and improve your return on investment.
Competitive advantage: A well-optimized network can give your business a competitive advantage by delivering better performance and reliability than your competitors. This can help you to attract and retain customers, improve employee productivity, and achieve your business objectives more efficiently.
In summary, continuous network optimization is important for ensuring that your network is able to meet the changing demands of your business and deliver the speed, reliability, and security your business needs to succeed. By optimizing your network on an ongoing basis, you can stay ahead of the curve and remain competitive in a rapidly evolving business environment.
The goal of network optimization is to improve the performance and efficiency of a computer network. This involves identifying and addressing bottlenecks and other sources of poor network performance, with the aim of ensuring that data and other network traffic can flow smoothly and quickly across the network.
The specific objectives of network optimization may vary depending on the needs of the business or organization. For example, some businesses may focus on improving network speed and reducing latency to enhance the user experience and improve productivity. Others may prioritize network security, seeking to identify and address vulnerabilities and other risks to protect sensitive data and other valuable assets.
Overall, the goal of network optimization is to create a network that is reliable, fast, secure, and cost-effective, enabling businesses to achieve their goals and objectives in an efficient and productive manner. Achieving this goal typically involves a combination of hardware and software optimization, ongoing monitoring and management, and a focus on continuous improvement and innovation.
In conclusion, optimizing your network performance doesn't have to be a daunting task. By following some simple strategies such as upgrading hardware, optimizing network settings, and implementing load balancing and CDNs, you can improve your network speed, reliability, and security. Troubleshooting network problems and continuously optimizing your network can help you stay ahead of changing business demands and gain a competitive advantage.
So why settle for a sluggish, unreliable network? With a little effort and some expert advice, you can optimize your network performance and achieve faster speeds, better reliability, and more secure connections. With your network performing at peak efficiency, your business can achieve its goals and soar to new heights. So let's optimize our networks and keep our businesses connected, productive, and fun!
Are you prepared to optimize your network performnace to new heights? Do not let anything hold you back from achieving network excellence - sign up for Obkio's network performance monitoring tool now and let Obkio guide you towards optimized network performance.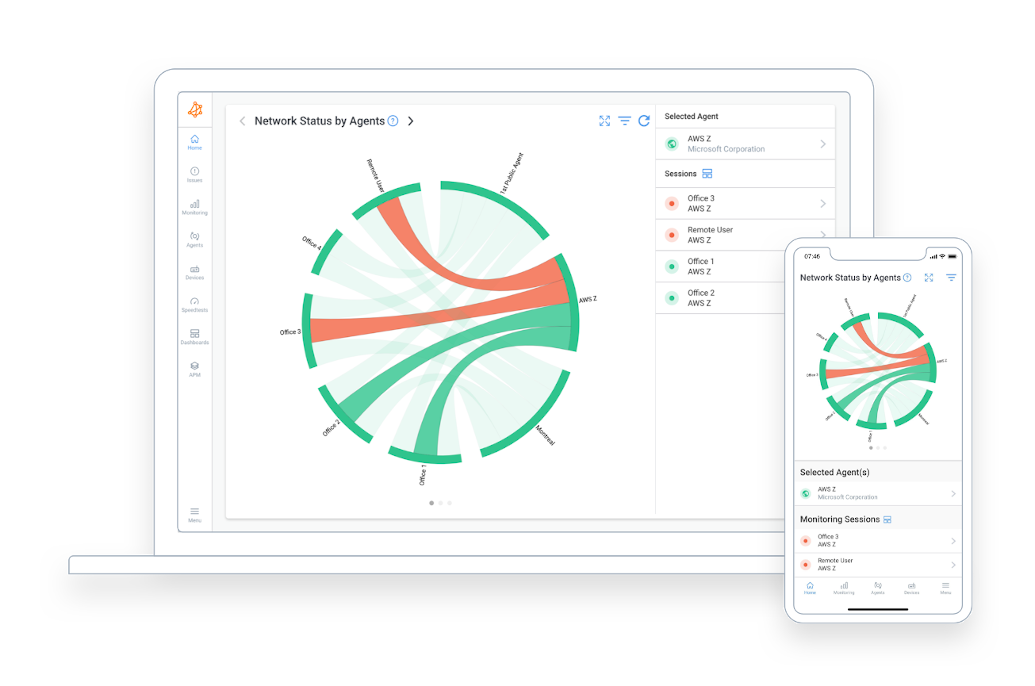 14-day free trial of all premium features
Deploy in just 10 minutes
Monitor performance in all key network locations
Measure real-time network metrics
Identify and troubleshoot live network problems