How to Monitor Google Cloud Interconnect and Network Performance
In Summary
Google Cloud Interconnect promises data transfers with low latency, and high availability - but how can you make sure that it's actually performing as promised? Continuously monitoring Google Cloud Interconnect performance is the key to identifying slowdowns, high levels of packet loss, and other problems affecting Google Cloud. Keep reading to learn how to do it all in minutes using Obkio Network Monitoring!
Google Cloud Interconnect is a Google service which provides low latency, high availability connections for data transfer between on-premises and Google Cloud Virtual Private Cloud (VPC) networks. Interconnect connections also provide internal IP address communication, which means internal IP addresses are directly accessible from both networks.
In this article, we'll be explaining why and how to monitor the network performance of Google Cloud Interconnect between your on-premise infrastructure up to the Google Cloud.
You can follow the exact same steps to do the same with:
Some people may already have a monitoring system that analyzes devices and alerts you if the device is down or if the CPU usage is too high. That's a good thing and you should keep that - but it's not enough.
What happens if your service provider or cloud provider encounters issues such as a high network congestion that causes severe levels of packet loss?
The faster you identify those network problems, the faster you can troubleshoot, and reduce the time it affects your customers or end-users.
A good performance monitoring solution allows you to easily identify, measure, and understand problems affecting your network and cloud infrastructure. Measuring and monitoring is the first step to troubleshooting network issues.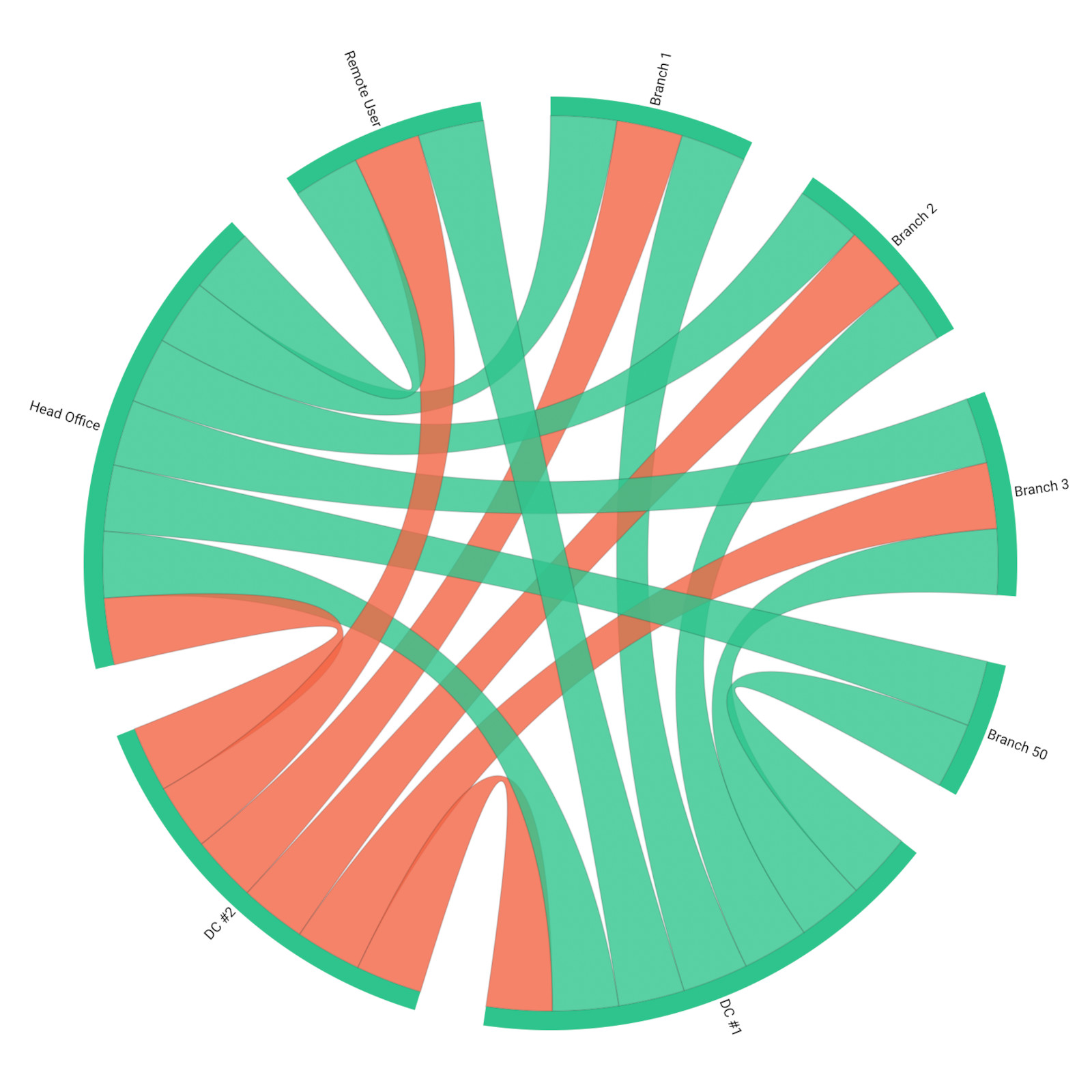 Now we're going to teach you how to set up Google Cloud Interconnect monitoring using Obkio.
This setup only takes a few minutes and allows you to continuously monitor Google Cloud Interconnect performance to ensure you're getting the performance you need.
To continuously monitor AWS Direct Connect performance, we recommend using a tool like Obkio Network Performance Monitoring software, to do the work for you.
A network monitoring software can continuously monitor end-to-end network performance and identify network issues for you - and with Obkio, you can be sure it'll be quick and easy to use.
To get your very own Google Cloud Interconnect monitoring tool, get started with Obkio's Free Trial.
As with every Obkio network monitoring setup, you need to deploy Network Monitoring Agents.
The Monitoring Agent is unique software that we have developed to measure network and application performance and availability.
For this setup, we need to monitor the network performance between Google Cloud and your on-premise infrastructure. So we need to deploy two Agents:
The Google Cloud Monitoring Agent is hosted and maintained by Obkio in the Google Cloud infrastructure, which means that they can be deployed within seconds.
They allow you to proactively monitor network performance between your standard on-premise Agents and the Google Cloud Platform. With 360-degree visibility, you can easily identify the source and cause of network issues affecting Google Cloud Interconnect based on the monitoring data from these Monitoring Agents.
For more information about deploying this Monitoring Agent type, refer to our Documentation
You need to deploy a minimum of more than two Agents to more accurately compare data between two points.
For example: If you're monitoring Google network performance between your Head Office and your Internet, deploy:
With multiple Agents deployed, if you have a network problem, you can easily see if that same problem is affecting all your sites or just one.
If the problem is affecting all your sites, having Agents allows you to collect the most accurate data to troubleshoot and create a comparison point.
If you have Linux servers, the Software version is perfect.
If you have a Hyper-V or VMware environment, the Virtual Appliance is ideal.
Otherwise, there are also Hardware agents, which are very easy to deploy.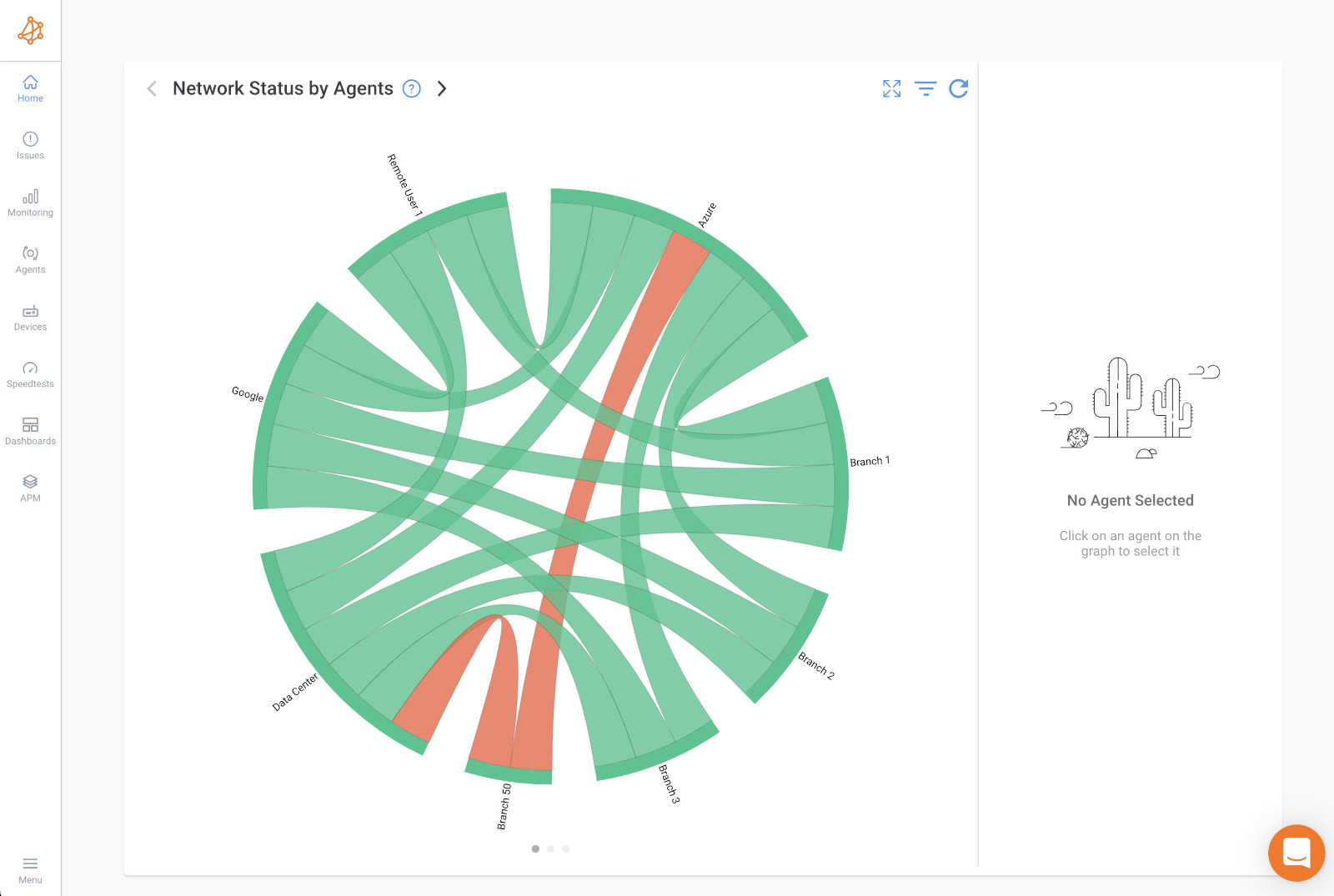 Once you've installed all your Agents, you'll need to setup two configurations in the App:
You need to install all Agents in the same Network. When two agents are in the same Network, they will communicate using private IPs instead of Public IPs.

You'll also need to configure a Network Monitoring Template to create a Network Monitoring Session.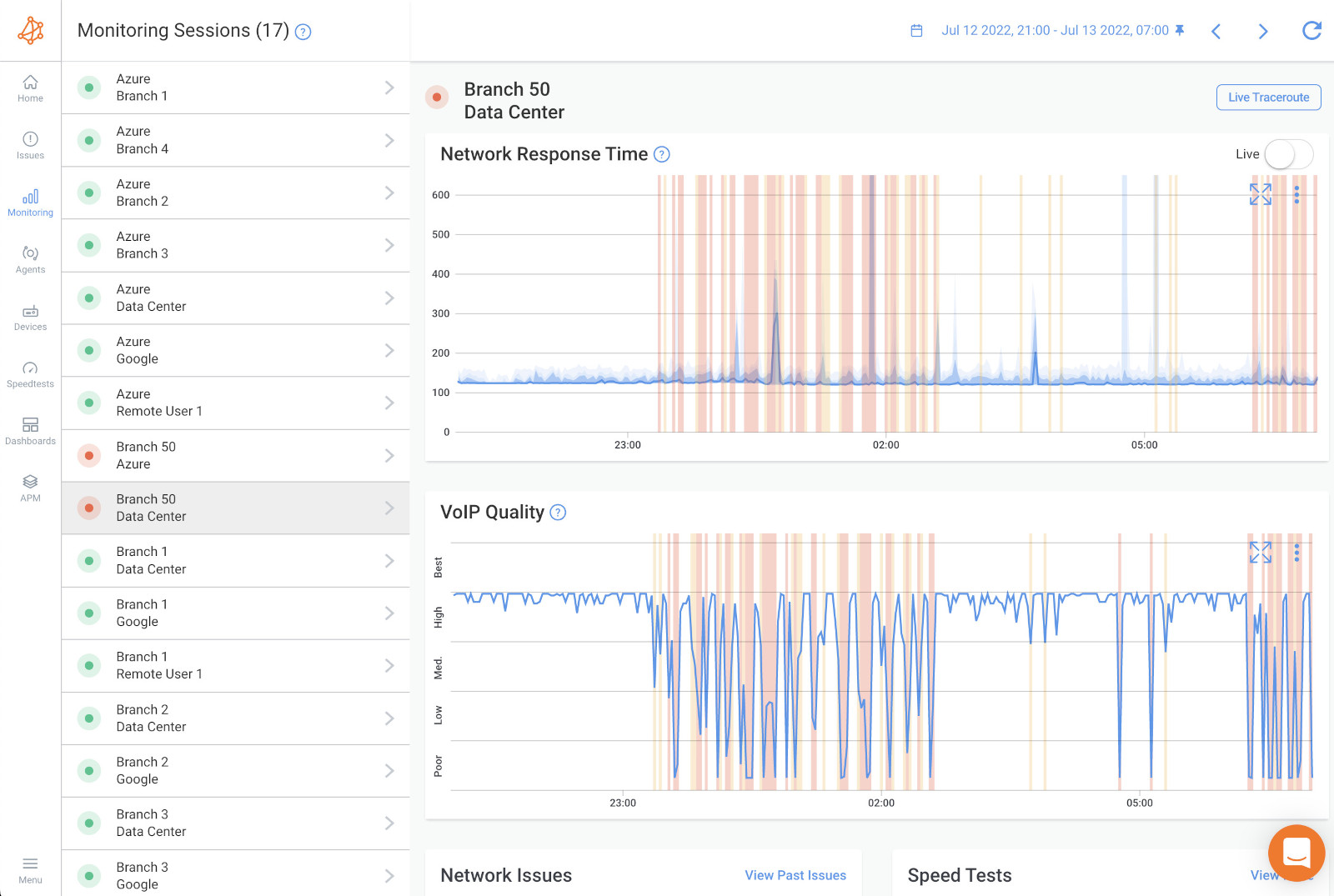 That's it! It's as simple as that.
Obkio's Monitoring Agents will then send packets to each other every 500ms to measure Google Cloud Interconnect metrics and network metrics such as latency, jitter, packet loss and VoIP Quality with MOS Score.
Continuous Google Cloud monitoring allows you to:
Detect Google and network outages within 5 seconds
Identify network degradation within a minute
Go back in time to analyze network performance for every minute of the previous week
Obkio's Traceroutes are also executed periodically in both directions to identify hop-by-hop issues and keep track of the historial latency between hops.
This monitoring setup also allows you to schedule Speed Tests between Monitoring Agents to monitor network speed and test the available throughput on the connection between the on-premise infrastructure and Google Cloud.
Using all these features combined, you can much more easily and quickly identify and troubleshoot network performance issues.

Now that you have this initial monitoring setup in place, it's easy to install even more Monitoring Agents in key locations like branch offices, data centers and other cloud providers to monitor network performance.
Obkio also has other Public Monitoring Agents available to monitor performance towards your favourite service provider over the Internet. Check out more from our Cloud Monitoring Series!