Table of Contents
Table of Contents
Obkio's long-awaited Network Performance Reporting feature is now available for all users of Obkio's Network Monitoring App. Create custom network monitoring reports to simplify and visualize the analysis of information in your network.
Learn more about how to access and use Network Performance Reporting with Obkio.
Network Performance Reports are just one of the features that enable you to proactively identify, diagnose, and troubleshoot network issues—even before users experience them
The information you can collect in Obkio Network Performance Monitoring App gives you a precise and continuous view of your network performance. It's perfect for identifying intermittent network performance issues as soon as they happen, and troubleshooting internally or with your Service Provider.
However, when it comes to analyzing data from a long period of time, or from many Monitoring Agents and Monitoring Sessions, there can be too much information all at once.
Obkio's Network Performance Reports are the answer.
Obkio makes it easy to understand and analyze your network performance by generating out-of-the-box reports at the click of a mouse!
Obkio's Reports feature helps you extract and analyze a large amount of data from Obkio's App all at once. With the reports, you can:
Summarize Data: There are 4 Report Types available at the moment. Generate reports to view network metrics, show moments of network performance degradation, or highlight network issues.

Download Reports: Download reports using a public URL. Users don't need to have a user created in Obkio's App to download reports.

Share Reports: Send reports via email to a list of email addresses to send reports to multiple contacts at once.

Choose A Time-Frame: Display network performance data from a period from a few hours up to a full month. This allows you to either focus on a smaller time frame, or show complete performance history.

Schedule Reports: Schedule reports to run and be generated on a daily, weekly or monthly basis. Learn more about Report Schedules.

Leverage Webhooks: Send Webhooks to automate report processing. Learn more about Webhooks.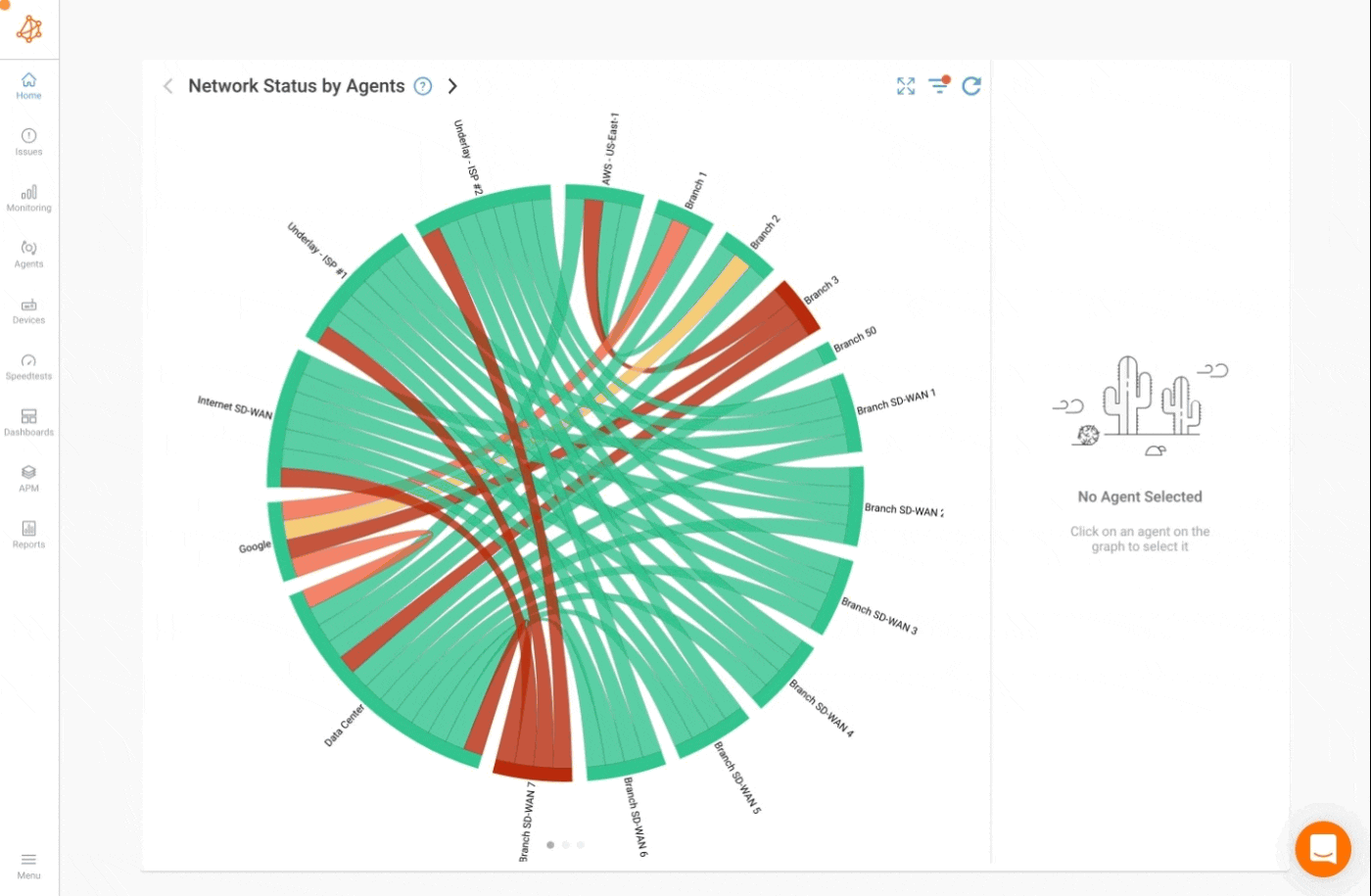 Obkio's Network Reporting tool is a part of Obkio's comprehensive network performance monitoring software and is available in Obkio's Premium & Enterprise Subscription Plans.
Users of the Basic Plan can reach out to the Support Team to try the reporting feature.
Network performance reporting is an essential part of network performance monitoring.
While network performance monitoring provides real-time performance data for continuous network visibility. But network reporting allows you to collect and analyze specific network performance data in an easily digestible and shareable format.
Not everyone in your organization is an IT pro using Obkio's app. But that doesn't mean you can't still share information with them!
Obkio's network performance reports can be used and shared internally to gain important, actionable insights with your team and make quick decisions about your network.
Network performance reporting is also a great troubleshooting tool! Use and generate reports to share with your Service Provider when you open a support ticket.
When you're trying to resolve a network problem with your Service Provider, it's important to provide them with as much information as possible, so they can quickly escalate your case past Level 1 Support. Obkio's data and reports are perfect for sharing that information.
Using a network performance report, you can quickly make informed decisions about your network's optimization and health based on both current and historical network performance data and metrics.
It may be hard to convince anyone outside of your team that your organization's network needs to be optimized. But with a report showing a network problem on your WAN, this could be what you need to convince your Service Provider that the issue is their responsibility to solve.
By examining network reports and viewing capacity usage trends, you may be able to forecast, detect, diagnose, and troubleshoot network issues before complete network outages occur.
Use Obkio's historical performance data and reports to better understand your organization's resource utilization trends and so you can make proactive decisions about optimizing your IT infrastructure and planning network upgrades.
Network performance reporting is also critical for monitoring the compliance with SLAs or service-level agreements.
Many organizations need to ensure they are meeting service-level agreements and quality of service standards, and network performance reports provide a way to gather and view the information for businesses to prove that SLAs are being met, or to prove to your Service Provider that they're not complying with your service-level agreement.
With customizable reports, easily pull and share the right information with specific departments or recipients, either internally or externally.
There are many benefits to generating and analyzing network performance reports. That's why they've been such a long-awaited feature!
For more technical information, learn more in our Report Documentation. Users of Obkio's Basic Plan can reach out to the Support Team to try the reporting feature.
Or start with Obkio's Free Trial with access to all premium features, including reports.