The Agent
Introduce a key player to your team
Agent is Software
The Agent is software that we have developed to measure network and application performance and availability. Four types of Agents are available and all of them have the same features. This makes sure the deployment is easy no matter where you want to increase visibility and monitor performance. This includes Public Agents that are managed by Obkio in public clouds such as AWS, Azure and Google Cloud.
Visibility from End-User Perspective
By running performance tests directly from Head & Branch offices, the Agents measure network and application performance as if they were actual users. The exact location inside the network may change depending on the network architecture. In some cases the Agent is installed next to the firewall to monitor ISP performance (WAN) and in other cases at the far-end of the LAN network to have a complete end-to-end performance monitoring solution.
Install and Forget
Usually, Agents are installed at the same place where users (Head & Branch offices) and IT infrastructure (Data centers & Clouds) are located. In most cases, only one agent is required by location but many can be installed on large campus to gain more visibility. Once installed, Agents receive their configuration and software updates by our Cloud platform without any user interaction. Making monitoring easy is the most important feature of the Agents.
Distributed deployment
Enterprises are using SaaS and Cloud service that are no longer hosted in a centralized location. This new architecture increase the pressure on IT teams to monitor correctly the performance and availability of services from all of their locations. By using the Agents, tests are executed from each location, which gives a distributed monitoring solution compared to traditional centralized monitoring solutions.
Continuous Monitoring
Whether they are used for Network Performance Monitoring (NPM) or Application Performance Monitoring (APM), agents run tests continuously to measure the performance. With continuous monitoring, users gain more visibility on performance issues that are often intermittent and hard to pin-point. Find out quickly when there is an issue or check out previous performance data to understand what happened after an incident.
Zero Impact
As the agents are not in-line in the network but installed as endpoint devices, their installation and use does not affect IT operations. Apart from speed tests that are fully configurable, Agents do not perform stress tests on the network or applications. As tests simulate normal use of a single user, there is no impact on IT operations. Furthermore, the installation does not require any port mirroring or traffic capture which reduce privacy or confidentiality concerns.
4 agents types – same features
Software
Software
Linux Server
Installs on a Linux server (Virtual or Bare metal) based on CentOS, Debian or Ubuntu.
Low Footprint
Requires very little system resources, as low as 2 vCPU, 1GB of RAM and 8GB of disk.
Single Command Installation
All you need is to paste a single command line provided by the application. A cron will be installed to keep the agent up-to-date.
Ideal for Data centers and Clouds
Can be deployed in Data centers, Cloud environment or at any locations where a Linux machine is available to host the software.
Hardware
Hardware
Plug & Play
Small Hardware Appliances, Two cables to plug (Ethernet (DHCP) & Power) and it's ready to use. Add it in the App with the Serial Number. No Configuration Required.
Ideal for Branch Offices
Usually deployed in Branch Offices when no servers are available to run the Software or Virtual Appliance agents.
Agent X1001
$ 149
Contact us to order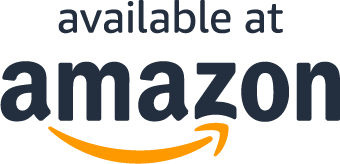 Agent X5001
$ 499
Contact us to order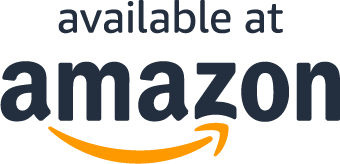 Learn more
Public
Public
Global Internet Monitoring
Quick and easy solution to monitor the Internet Performance.
Easy and Ready to Use
Hosted and maintained by Obkio in major cloud providers around the world, the Public Agents are deployed within seconds.
Virtual Appliance
Virtual Appliance
Ideal for Head Office and Data centers
Usually deployed in Head Offices and Data centers where Virtualized environment are available.
Supporting Major Hypervisors
Available for VMware, Microsoft Hyper-V and Oracle Virtualbox.



Why 4 types of agent?
Because we think it must be simple to deploy no matter your environment!
How many agents do I need?
Only 1 agent is needed per location.
Deploy it everywhere.
Head Office
Branch Offices
Data centers
Cloud