SNMP Monitoring: What is SNMP & How to Use It
In Summary
When you're looking to monitor and optimize network performance, monitoring the performance of networking devices, such as firewalls, routers, switches and wifi access points, using SNMP polling is crucial. In this article, learn about what SNMP monitoring is and how to use SNMP monitoring to optimize network devices.
Firstly, what is SNMP? SNMP, which stands for Simple Network Management Protocol, is an Internet Standard protocol which is used to monitor and manage network devices connected over an IP address.
SNMP monitoring can monitor devices such as:
Routers
Switches
Firewalls
Servers
Wifi APs
And other devices that are SNMP enabled
The first SNMP standard, called RFC, was first published in May 1990 and has greatly evolved since then. Although there are now other telemetry protocols that exist, SNMP remains the base protocol supported by the majority of network equipment.
Although SNMP has the word "simple" in it, it may have been simple at the beginning, but it's greatly complexified over time. Unless you play around with SNMP a lot, or you specialize in it, it's not easy to use or understand.
Because of this overcomplication, Obkio Network Performance Monitoring software were looking for a way to make SNMP monitoring easy again with a focus on network performance monitoring and troubleshooting.
If you're looking into how to use SNMP, or to use an SNMP monitoring tool, the Network Device Monitoring feature inside of Obkio's Network Monitoring Software is a fast and easy solution to get detailed information about the health of your core network devices.
Used with the end-to-end Network Performance Monitoring feature, Network Device Monitoring with SNMP Polling helps IT teams quickly and proactively pinpoint issues with devices like firewalls, routers, switches and wifi access points.
Get started with Obkio's 14-Day Free Trial!
Obkio's Device Monitoring feature has three great advantages when compared with other SNMP monitoring tools on the market:
Compared to most device monitoring and SNMP monitoring tools on the market, SNMP monitoring with Obkio is easy.
No technical expertise in SNMP and OID Detection is required. That's because Obkio's device and SNMP monitoring feature adapts to the type of equipment to monitor:
CPU Usage
Bandwidth Interface Errors
Interface Errors
Device Availability
CRC Errors
Interface Duplex
No matter the type of equipment.
For example, whether you're using a Meraki router, Cisco, Fortinet or SonicWall - Obkio will collect the appropriate information for that equipment in order to monitor the device and identify performance issues.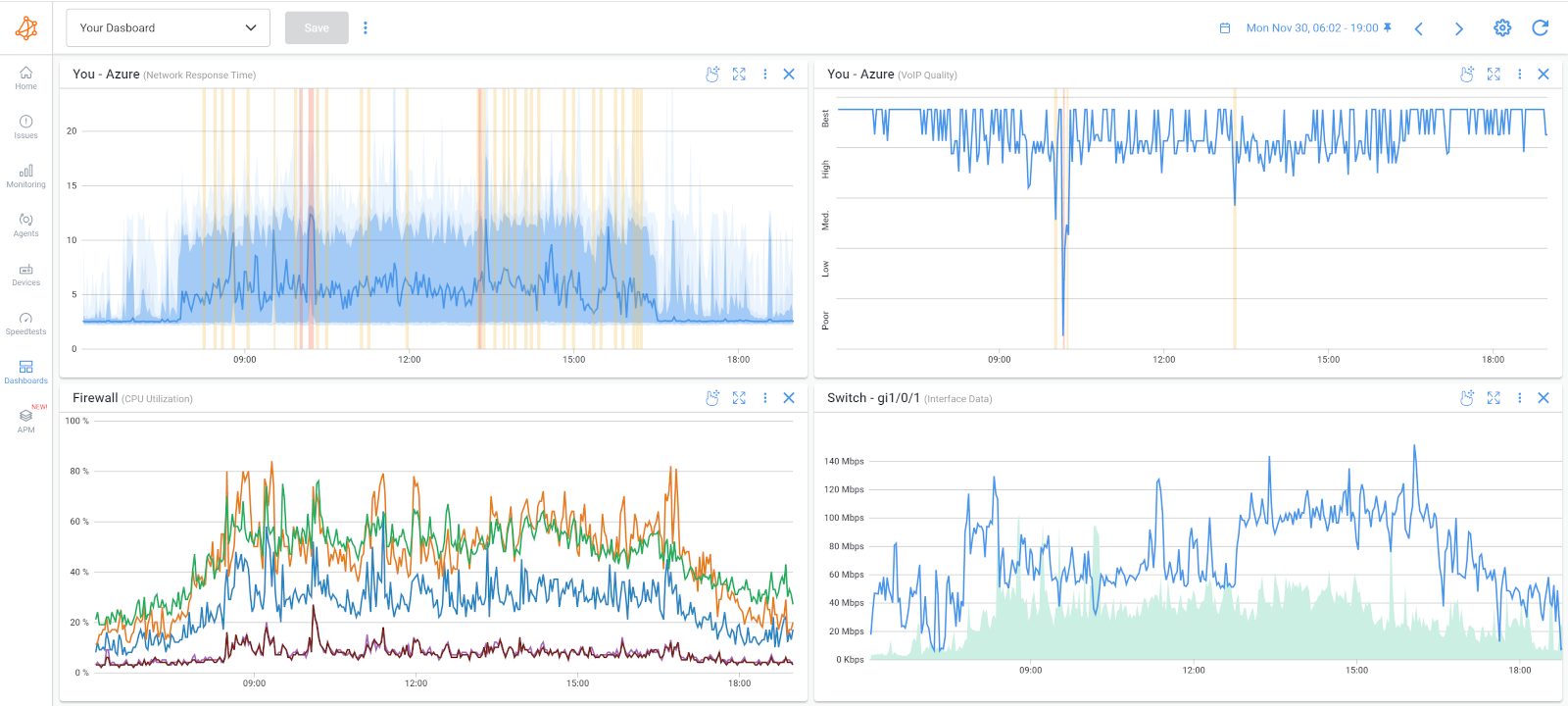 Obkio offers SNMP monitoring with Ultra-Fast Polling (every 30 seconds), which provides results that are far more precise than the traditional software polling, which occurs every 5 minutes.
This frequency more accurately detects short bursts of traffic or CPU utilization that affect network performance and identifies the root cause of the performance issue. Traditional network monitoring softwares polling, which occurs every 5 minutes, hides the peaks that actually help in pinpointing performance issues.
With Obkio, you don't need to establish VPNs between a centralized monitoring server and the LANs where the network devices are located because all the polling is done by Obkio's Monitoring Agents.
When setting up Obkio, you deploy Network Monitoring Agents inside the LAN which continuously measure end-to-end network performance.
This feature is especially helpful for MSPs looking to deploy SNMP monitoring!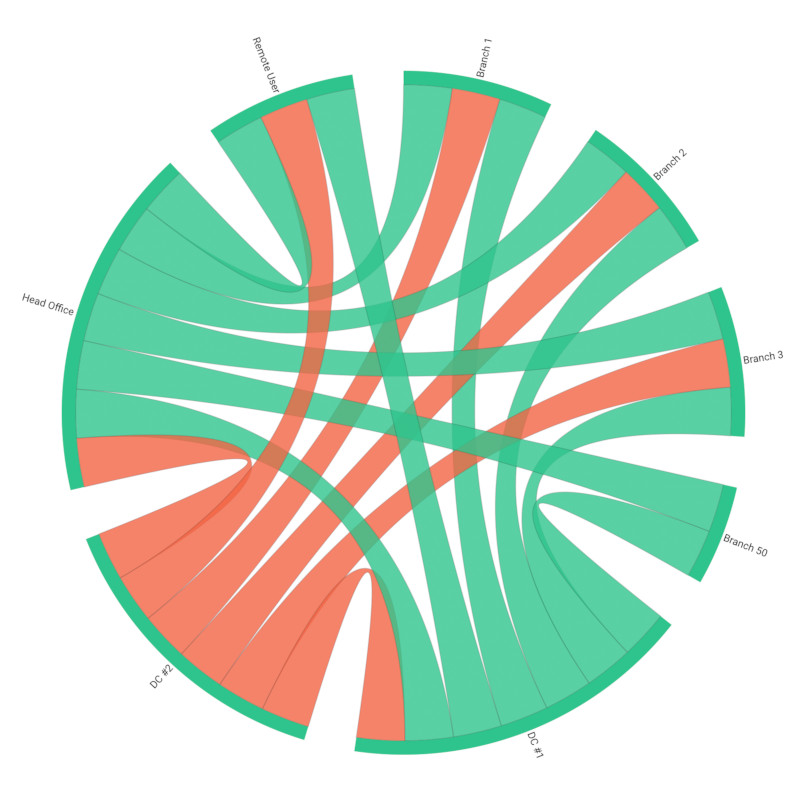 Setting up SNMP network device monitoring with Obkio is easy!
The first step is to install Network Monitoring Agents in your network, which continuously exchange synthetic traffic in your network to measure performance. Start with Obkio's Free Trial.
Once you've installed your monitoring agents, you can then start monitoring your network devices using SNMP - learn how to in Obkio's Network Device Monitoring documentation.