Table of Contents
Table of Contents
We have written a series of articles about traceroutes, the most popular tool that network engineers use to troubleshoot network performance.
In the previous articles about traceroutes, we saw that the general rule of thumb when looking at a traceroute is: If the packet loss doesn't continue, don't panic, it's not an issue!
This is the most important thing that network administrators must remember when looking at traceroutes. The second most important thing to remember is that internet traffic is asymmetrical and that the network issue seen on a traceroute might be completely different when looking at the reverse traceroute. If you haven't read it yet, check out the article Internet Traffic is Asymmetrical - How to Catch Reverse Path Issues? that explains Hot Potato Routing and its effect on traceroutes.
That being said, if a traceroute shows a network issue affecting the network path from a source to a destination, it's important to work on it.
First, figure out where the problem is. If it is near your firewall or router, make sure you have a good Network Device Monitoring solution because the problem is probably right under your nose. Firewall exhausted resources (i.e. high CPU usage?) or bandwidth congestion (i.e. connection maxed out!) are typical network issues.
Otherwise, if the problem does not seem to be near your network or is affecting multiple offices or customers, it might be time to work with someone else.
How to Diagnose Internet Problems in Your Network
Learn how to identify and diagnose Internet problems and Internet connectivity issues in your network using Network Monitoring and Traceroutes.
Learn more
Whether the problem is in your ISP's network or somewhere else on the Internet, we always recommend reaching out to your ISP's NOC (Network Operation Center) to help troubleshoot. Explain to them the issue with the following information on hand:
IP addresses of the Source and the Destination
A traceroute from Source to Destination
A traceroute from Destination to Source
Historical traceroutes where everything is running fine (if you have them)
A way to replicate the issue (more on that later!)
At this point, within large ISPs, you should be able to skip level 1 support with standard "reboot your modem" solutions and move to level 2 support with network technicians or engineers more familiar with traceroute analysis and how the internet works. These people will be able to confirm if your analysis is good or not. If you have the chance to have a good ISP, they will also explain why your analysis is wrong if this is the case.
But I forgot to mention something very important. Keep a good attitude. You may be new to traceroute analysis and your only goal is to find out where the issue is and to make sure it is fixed quickly so your end-users (and your boss!) are happy.
Now, what happens if the issue is not in your ISP's network but somewhere else on the Internet? Your best bet is to work with your ISP engineers and ask them to contact their peers at other ISPs. A lot of ISPs have direct relationships. Some are clients of others and in a lot of cases, they exchange traffic (called peering in the industry) so they know who to contact. They also have access to databases with technical contacts that are not available to everyone. And since you had a good attitude initially, they will probably be happy to work with you.
For those of you who are programmers, you know that when you can replicate a bug, half of the job is done and it will be way easier to fix it. It's the same thing with network issues. So when you open a trouble ticket with your ISP's NOC, if you are able to give them a way to replicate the issue, it will be easier for them to troubleshoot and fix the issue.
This is why at Obkio, we decided to allow 48h sharing links within our Live Traceroute feature. With this feature, Obkio users can share a link that is accessible by anyone without having to log into the App. This way, your ISP network engineers can see the problem, change the traceroute options and validate that their changes are fixing the issue without having to get back to you. At the end, this means a faster time to resolution.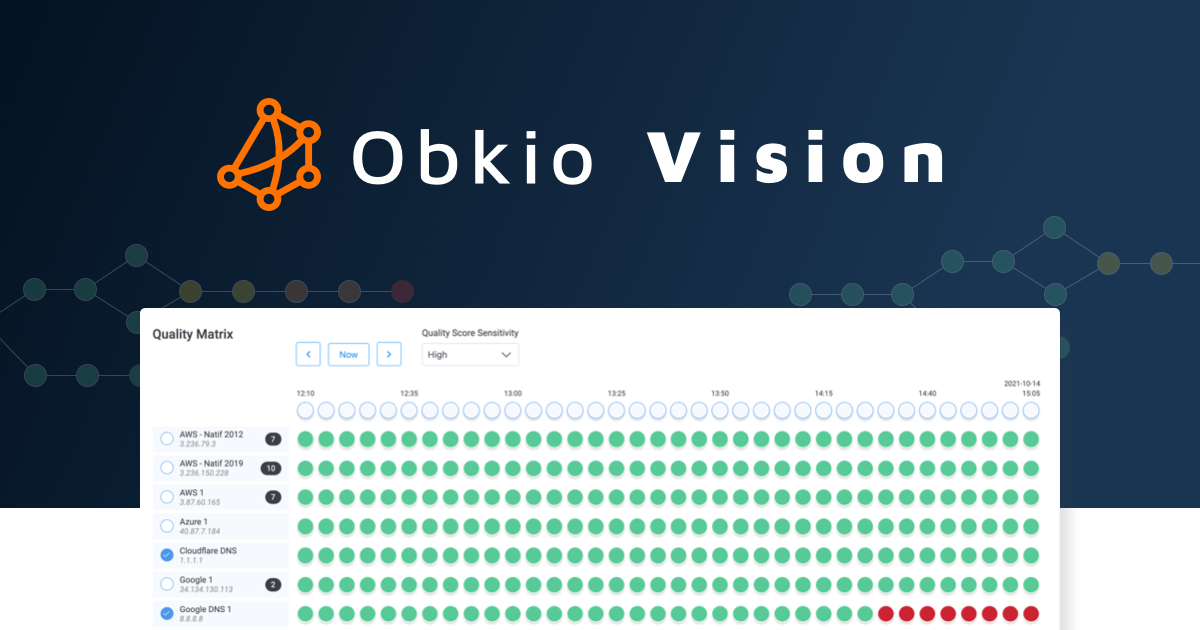 Obkio Vision: Visual Traceroute Tool
Leverage Obkio Vision to monitor, detect and troubleshoot network problems with visual traceroutes, IP route historic and graphical network maps.
Try for Free
This is the end of this article on how to share traceroutes. You can also learn everything you need to know about traceroutes in our free complete guide to traceroutes!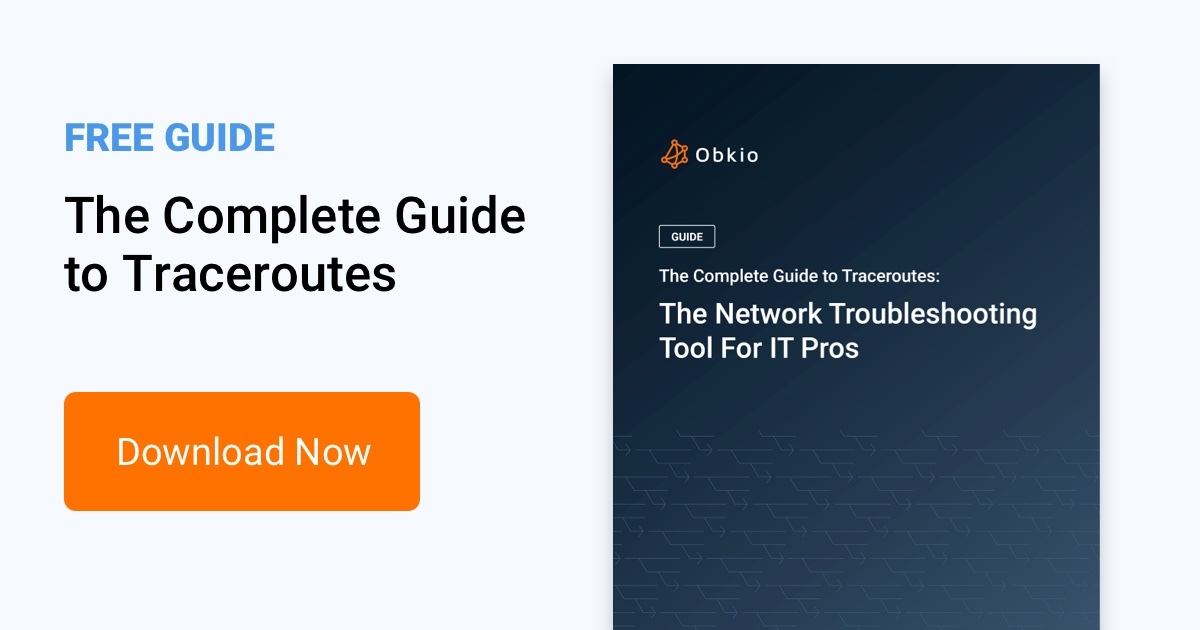 The Complete Guide to Traceroutes
Download Obkio's free Complete Guide to Traceroutes to learn to identify network problems with the most popular network troubleshooting tool for IT Pros.
Download Now
The next articles will cover how to analyze traceroutes and which information is the most important.
We hope you enjoyed this article in the traceroute series.
How to Share a Traceroute With an ISP NOC? (this article)