Table of Contents
Table of Contents
Obkio announces a new Monitoring Agent operated by R2i, a leading Canadian provider of Cloud Computing Managed Services, Data Centre Solutions and Artificial Intelligence solutions. Learn how R2i's new Obkio Monitoring Agent will allow them to offer their customers a complete network and cloud monitoring solution for fast support.
Obkio's Public Monitoring Agents are one of four Monitoring Agent types offered by Obkio's Network Monitoring software. Obkio's Monitoring Agent is our unique software, and your personal network admin, that helps you continuously monitor network performance in different network locations.
This Monitoring Agent type is hosted and maintained by Obkio but operated by third party service providers, including the largest cloud providers in the world like AWS, Google Cloud, and Azure.
These Agents monitor network performance between users' standard Monitoring Agents, located in a company's headquarters, remote offices, home offices, data centers, etc., and Monitoring Agents located within a MSP, service provider, or Cloud provider infrastructure.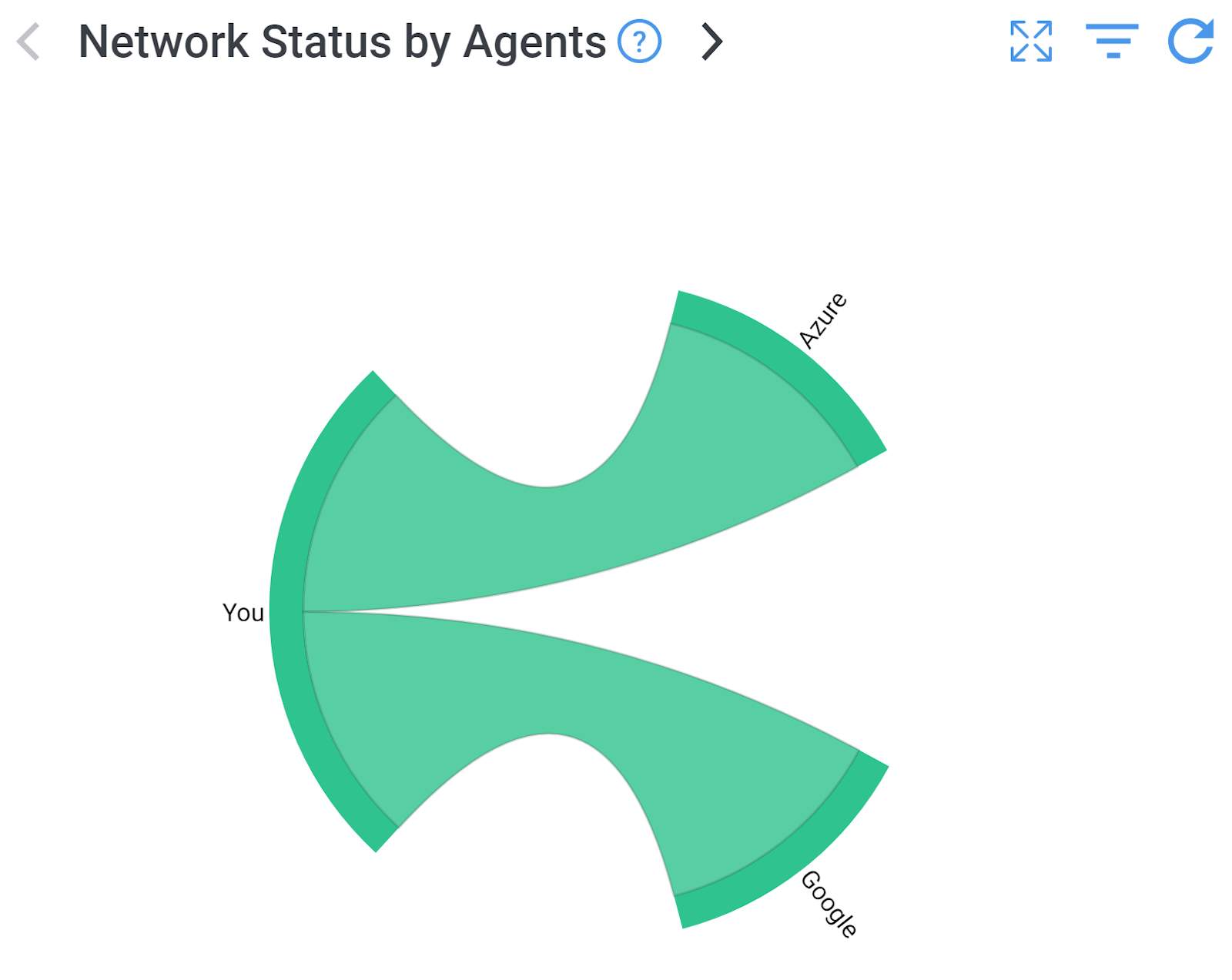 R2i is a leader in Cloud Computing (Private, Public and Hybrid), 24/7 Managed Services, Data Centre Solutions and Artificial Intelligence. They are headquartered in Montreal with offices in Ottawa and the Greater Toronto Area.
R2i has the most secure and robust cloud: ISO 27001, ISO 27018, ISO 27017, SOC 2 TYPE 2, and TIER III. Their continuous improvement process ensures that cloud environments always meet the latest security, compliance, and maintenance standards.
R2i offers multiple Canadian-based ISO certified cloud infrastructure features such as IBM Power, x86, shared storage, and SAP Hana offerings.
Looking to offer their customers even better and faster support for their cloud, IT services, data center, and AI solutions, R2i decided to team up with Obkio to offer their users an end-to-end monitoring solution.
After using Obkio to monitor their own network performance, R2i was looking to deploy their own Monitoring Agent to allow them to monitor performance up to their own MSP and cloud infrastructure.
Do to so, R2i has launched a first Monitoring Agent in their Montreal location, but plans on deploying more in other locations in the future!
With their new Obkio MSP Network Monitoring Agent, R2i and their customers now have full access to Obkio to monitor network performance between R2i's infrastructure and client networks.
R2i's robust list of IT, cloud and computing expertise offer their customers a wide range of services, and they want to ensure that impeccable customer support is one of those services.
With Obkio, R2i can now leverage:
R2i can leverage Obkio to monitor their customers' network performance, and perform a network assessment to prepare their customers' networks for a migration or new service deployment.
R2i can access their customer's network performance data through Obkio to ensure service quality and analyze performance metrics.
They can also collect data to pinpoint where network problems are coming from, whether they're coming from the client's local network, or the data center network. They can then help customers troubleshoot network problems to provide quick and efficient customer service.
Obkio allows R2i and their customers to monitor network performance up to the cloud to identify any performance issues and optimize network performance.
Top 7 Reasons Why You Should Monitor Network Performance
Learn the 7 reasons to monitor network performance & why network performance monitoring is important to troubleshoot issues & optimize end-user experience.
Learn more
In order for network monitoring to be as accurate as possible, it needs to be end-to-end.
If your business provides IT, telecommunication, data center services, or cloud services, you can host your own Monitoring Agent to help your users monitor their network, and help you troubleshoot network issues in minutes.
Our Agents can be installed anywhere, from your head office, to your data centres, to continuously monitor network performance and alert you of any current or incoming problems.
Try Obkio with a Free 14-Day Trial!
Contact our experts to request more info.