Table of Contents
Table of Contents
Learn how Obkio works with technology agency & major hosted VoIP Service Provider, bravad TI, to create a streamlined network monitoring and troubleshooting process to optimize VoIP performance & improve the end user experience.
bravad TI is a Canadian technology agency that offers a variety of products and services including IP communication systems, business Internet, acquisition and support for computer and network equipment, cloud computing solutions and more.
bravad TI collaborates to guarantee the development, installation and maintenance of infrastructures for various industries (multisite companies, large companies, RPA and hosting center).
Their complete and scalable offers (telephony, Internet, guard system, camera, video fall detection system, etc.) and productivity solutions (operational efficiency) are adapted different organizations. They are also built to suit and benefit both company users (managers, staff members) and customers (residents or customers).
bravad TI's passionate team of IT pros strive to provide exceptional customer experience and this was especially pertinent when it came to VoIP.
Before Obkio, the bravad TI had no way of predicting or anticipating VoIP performance issues aside from comments from customers.
So they wanted a way to be able to proactively identify VoIP issues before their end-users even experienced them.
VoIP Quality is very sensitive to network performance, so network issues related to Internet problems, firewalls, or network devices can affect VoIP Quality.
bravad TI knew that they needed more network visibility in order to increase VoIP performance visibility and therefore teamed up with Obkio to take their services to the next level.
How to Measure VoIP Quality & MOS Score (Mean Opinion Score)
Learn how to measure VoIP Quality using MOS Score (Mean Opinion Score) & Obkio's VoIP monitoring solution to identify poor VoIP Quality issues & dropped calls.
Learn more
bravad TI's team researched and compared many different monitoring solutions to find the right one and were impressed by Obkio's Network Performance Monitoring software after trying Obkio's free 14-day trial!
As experts in everything that is complex, bravad TI wanted to put in place effective processes that optimized the service and satisfaction of their customers. Obkio then became part of that equation, and facilitated both the analysis and performance management for all their customers.
"We are proud of this partnership, which will optimize our network infrastructure management process and ensure the sustainability of the quality of our customer service. Obkio is a key tool for analyzing and managing performance."
CEO, bravad TI
Unlike traditional monitoring solutions, Obkio was designed to be easy and fast to deploy. This all starts with Obkio's Network Monitoring Agents.
The Network Monitoring Agents are a unique software deployed in all network locations to continuously monitor network performance, and identify network problems.
Because Obkio is designed to be flexible and fit any network infrastructure, there are many Monitoring Agent types available.
bravad TI chose to deploy the Hardware Agents internally to monitor their own network performance.
T​​he Hardware Agents are plug-and-play and are:
Perfect for branch offices where IT servers are not available
Easy to deploy with only two cables to plug per hardware appliance: Power & Ethernet.
Easy to use since there is no configuration needed on the hardware appliance by itself since everything is done in the Obkio App.
bravad TI deployed Hardware Agents for visibility of their own network, and then moved onto their customers.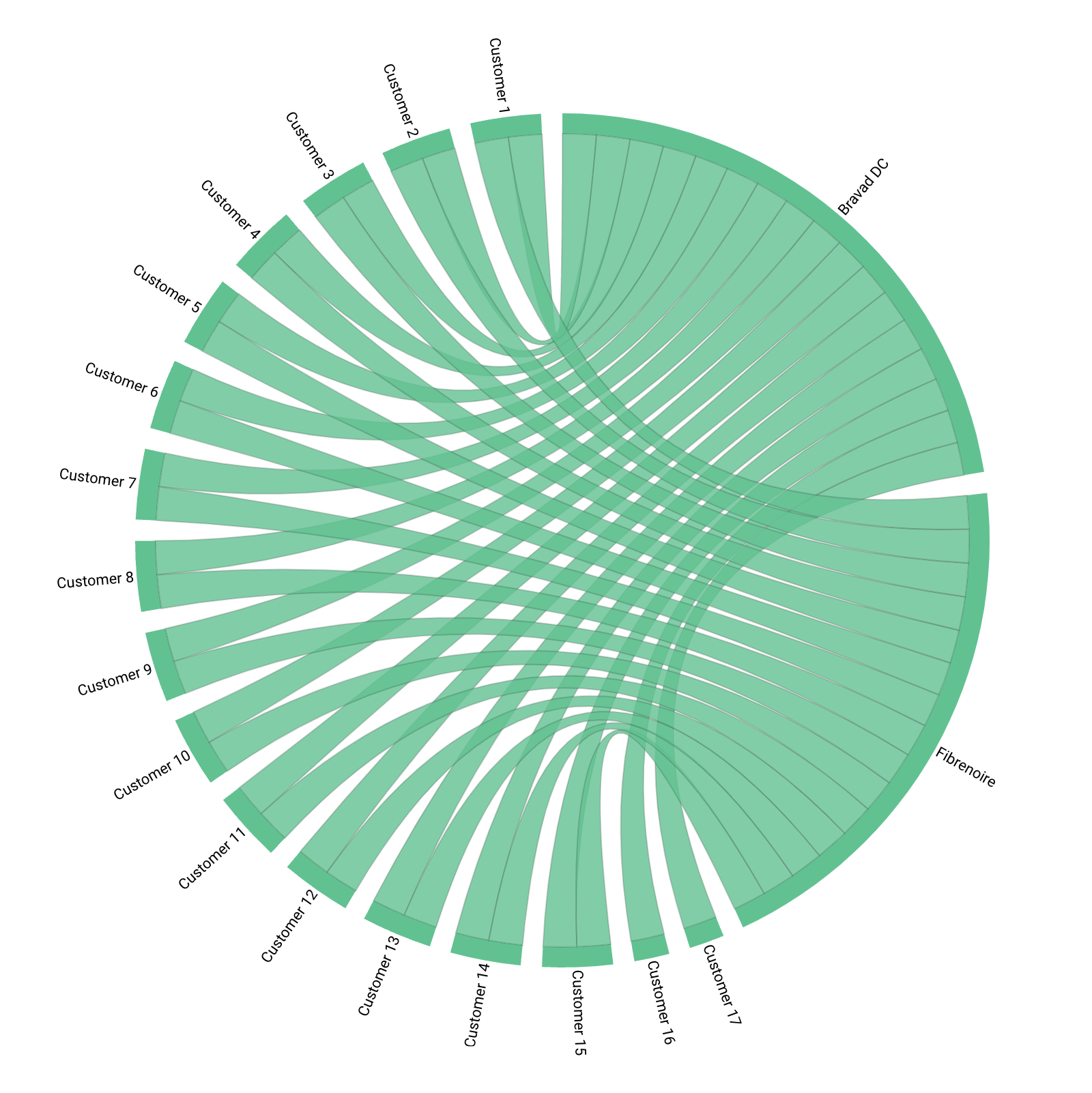 In order to help customers identify and troubleshoot VoIP issues, bravad TI needed more visibility into their customer's networks.
So they then deployed Obkio's Hardware Agents in all their client locations as well.
The Agents continuously monitor network performance from the client networks up to bravad TI' network infrastructure to identify any problems, monitor VoIP Quality, and ensure that the client's VoIP Quality is as it should be.
Additionally, Obkio uses only synthetic traffic (no packet capture required), to maintain user privacy.
With flexible facturing and setup, bravad TI can easily and quickly deploy more Agents when they need to monitor more network locations. Adding more Monitoring Agents allows you to more easily segment the network and pinpoint where exactly a problem is located.
Finally, bravad TI gained complete visibility into network and VoIP performance with Obkio's end-to-end monitoring solution.
Obkio measures VoIP Quality using MOS Score and displays performance results on the VoIP Quality graph.
The graph categories for every minute, the MOS Call Quality as:
Best
High
Medium
Low
or Poor
This information is vital in helping bravad TI plan what support needs to be given to their customers and to troubleshoot VoIP performance issues.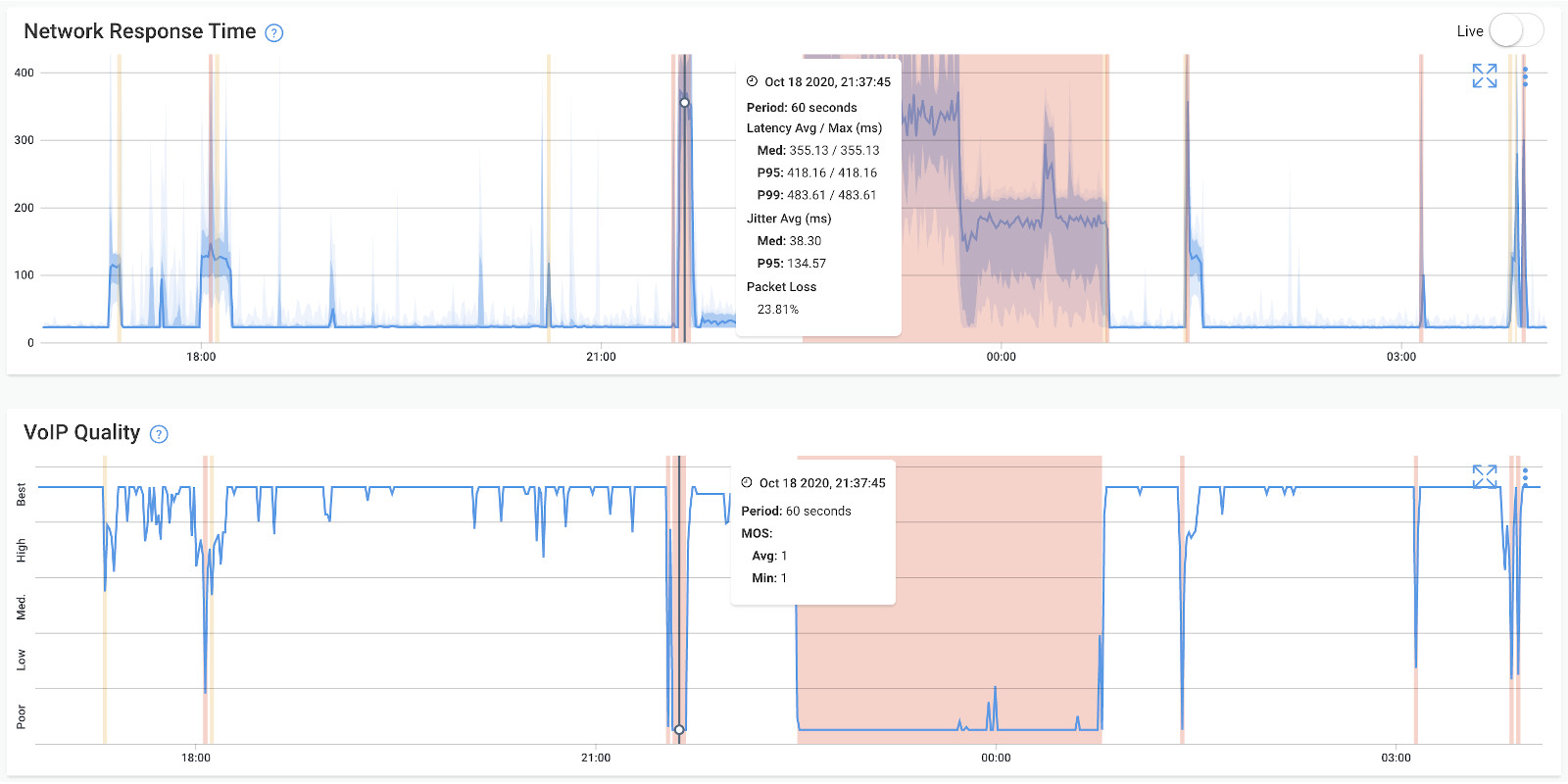 With Obkio Monitoring Agents deployed for every customer, bravad TI always has end-to-end visibility to proactively identify and troubleshoot network and VoIP Quality issues.
"Obkio is an effective solution that allows us to prevent, but above all to guarantee the satisfaction of our customers. The functions that Obkio offers give us remarkable proactive skills that customers are delighted with. We appreciate the evolution and reliability of the Obkio product."
Head of Telephone Practice, bravad TI
VoIP Quality can be sensitive to performance issues, which is why you should identify issues before deploying your VoIP service to ensure everything will work smoothly.
Before deploying VoIP for new clients, bravad TI can use Obkio to perform a network assessment to qualify the customer network before the deployment, identify network issues, and optimize network performance to ensure a smooth VoIP service deployment.
How to Perform a Network Assessment Like A Network Detective
Learn how to perform a network assessment with Obkio Network Monitoring to optimize network performance for a new service deployment or migration.
Learn more
Before Obkio, bravad TI had no precise means of foreseeing or anticipating performance issues, which slowed down their abiltiy to react as fast as possible.
Now, their team can use Obkio to identify network issues even before customers are even aware of them.
Obkio's custom dashboards allow bravad TI's team to create dashboards for different locations and customers, with all the performance metrics that matter the most.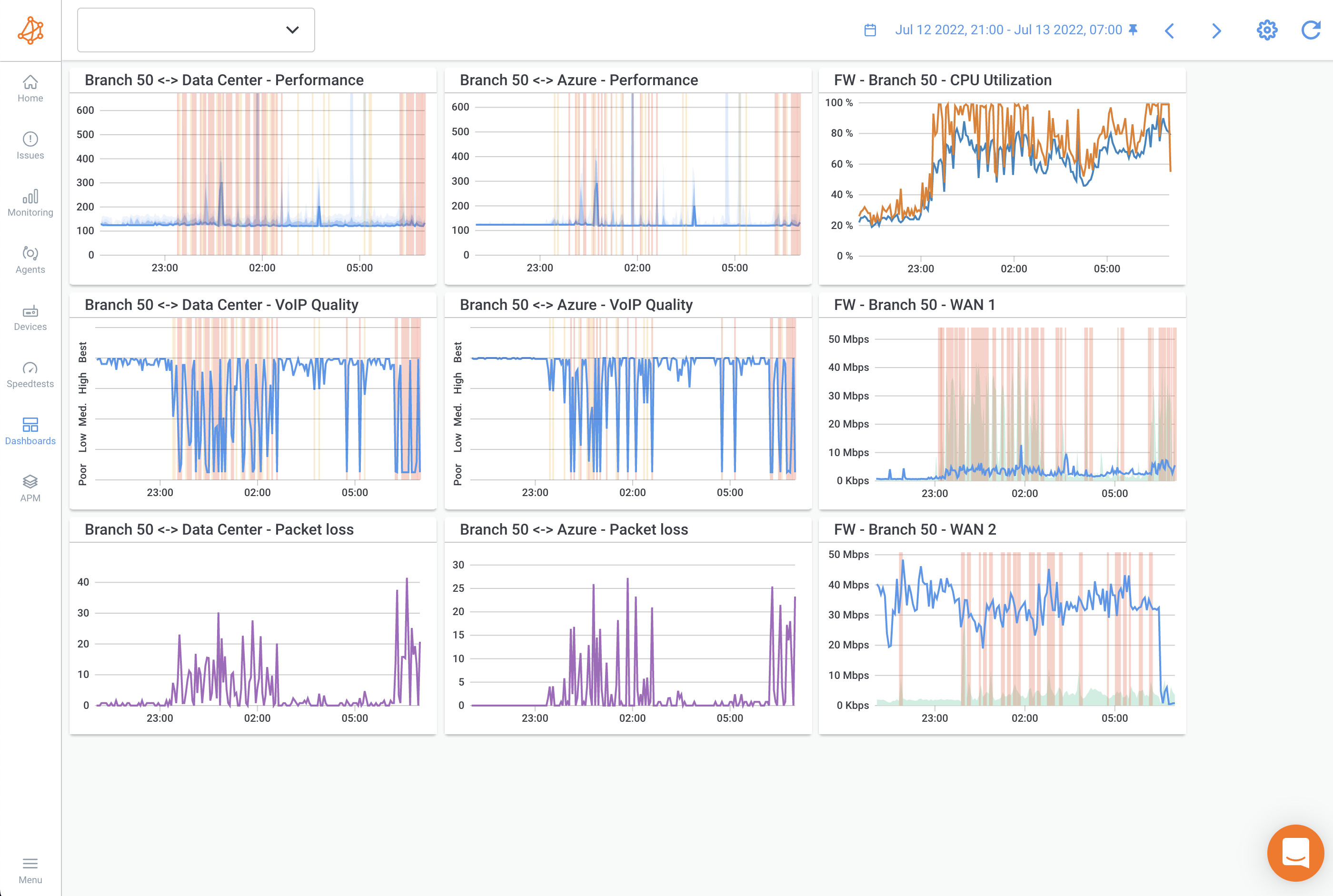 From the dashboards, bravad TI can also set up automatic alerts for network issues and VoIP issues, so they know exactly when a problem arises and with what customer.
Instead of trying to troubleshoot manually, or communicating with customers, or even ISPs, bravad TI has access to network metrics, and tools like speed tests, traceroutes, and SNMP network monitoring to dive-deeper.
How to Troubleshoot Networks with Visual Traceroute Tool
Learn how to use Obkio Vision's Visual Traceroute tool to troubleshoot network problems with traceroutes in your LAN, WAN, and everything in between.
Learn more
Once bravad TI has identified that a customer has performance issues, they can collect the data they need to fix the problem, and Obkio is the tool that will help.
Along with Device Monitoring, Obkio's advanced Visual Traceroute Tool, Obkio Vision is the perfect tool for pinpoint network issues using visual Network Maps and Traceroutes.
bravad TI can collect important troubleshooting data about:
What the problem is
When the problem occured
Where the problem occurred
What caused the problem
& Who is responsible for fixing it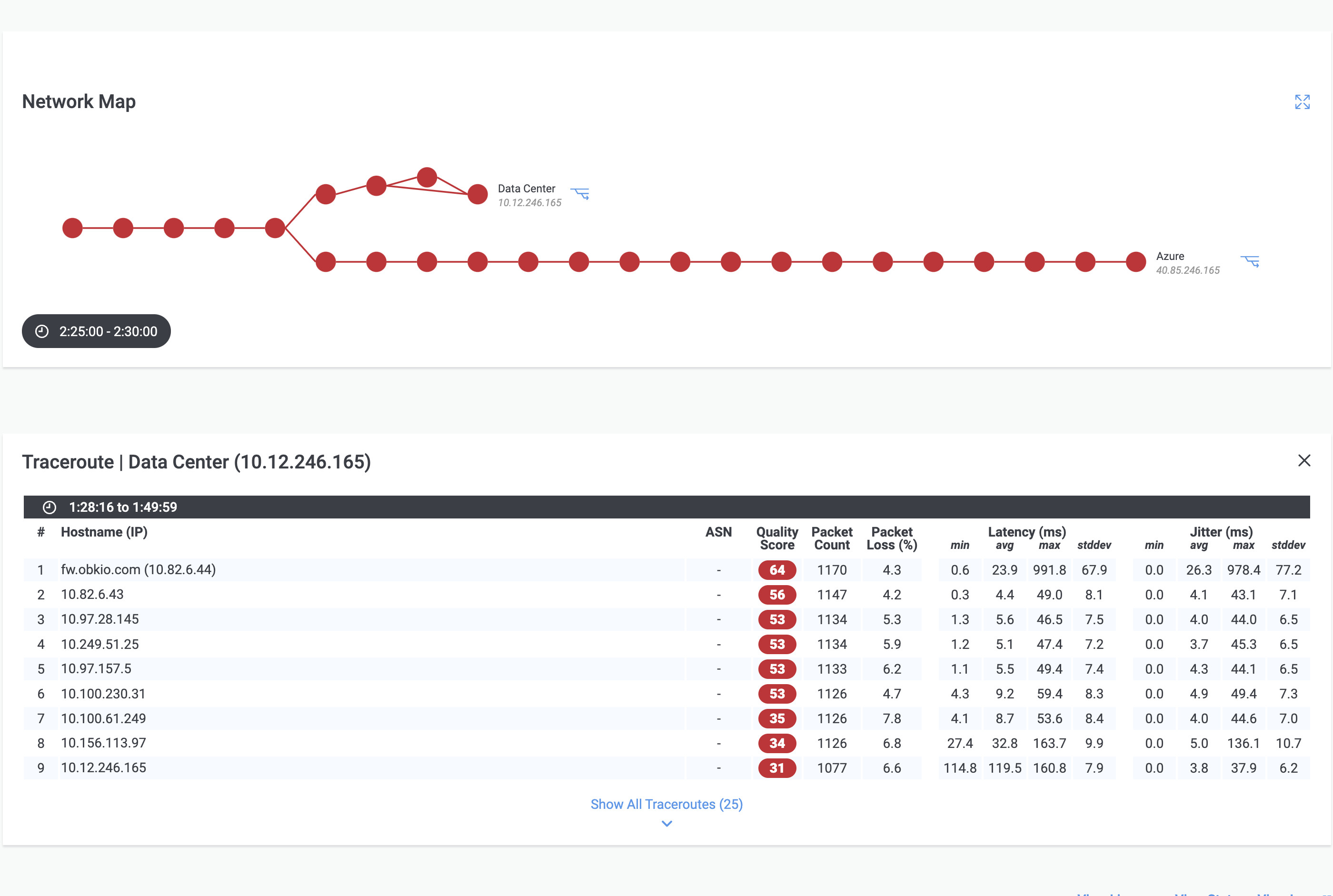 With all the required data, bravad TI can then support their customers in resolving intermittent network and VoIP problems, without any additional on-site resources, as well as:
Identify problems for customers before customers experience them
Provide quicker, more effective support and reduce troubleshooting time
Increase customer and end-user satisfaction
Gain the trust and confidence of customers by providing improved support and expertise
Like bravad TI, Obkio is committed to providing optimal end-user experience.
Using Obkio as a continuous network and VoIP monitoring solution, bravad TI is equipped with the tools they need to optimize their own services, and provide exceptional support for their customers.
The Obkio Team is proud to collaborate with bravad TI to create a more streamlined troubleshooting process, and optimize our solution to better serve Service Providers like bravd TI.
Are you an MSP looking to better support customers? Start with Obkio for free!!