OVH
Operated by OVH
OVH is a global cloud and dedicated server provider that offers infrastructure and software solutions dedicated to data management, security and evolution. OVH is always seeking to make technology accessible and affordable to as many people as possible by providing an open cloud ecosystem so users can fully choose how they want to manage their data.
Since its first data center in Paris back in 2003, OVH continues to keep innovating when it comes to designing, deploying and maintaining its server hosting infrastructures. The company has implemented a global end-to-end management concept for its data centers, and it now has a unique know-how in terms of high availability, security and energy efficiency.
OVH now operates 28 data centers in 19 countries and hosts over 300,000 servers with more than 1.5 million customers worldwide.
Visit website
Available agents
OVH (Beauharnois, Canada)
OVH (Roubaix, France)
OVH's Public Monitoring Agents
To equip their users with the easiest solution to proactively monitor network performance, OVH has installed two Obkio Monitoring Agents in their two largest regions: Beauharnois, Canada and Roubaix, France.
Obkio offers a decentralized network monitoring solution that fits perfectly with a decentralized cloud-based system, like OVHCloud. OVH's customers will be able to monitor their network's performance from every possible angle, using information provided by multiple network monitoring Agents. This will allow them to proactively monitor and find issues while running their business on a decentralized cloud-based infrastructure.
Learn more in the blog post announcing the OVH Monitoring Agent.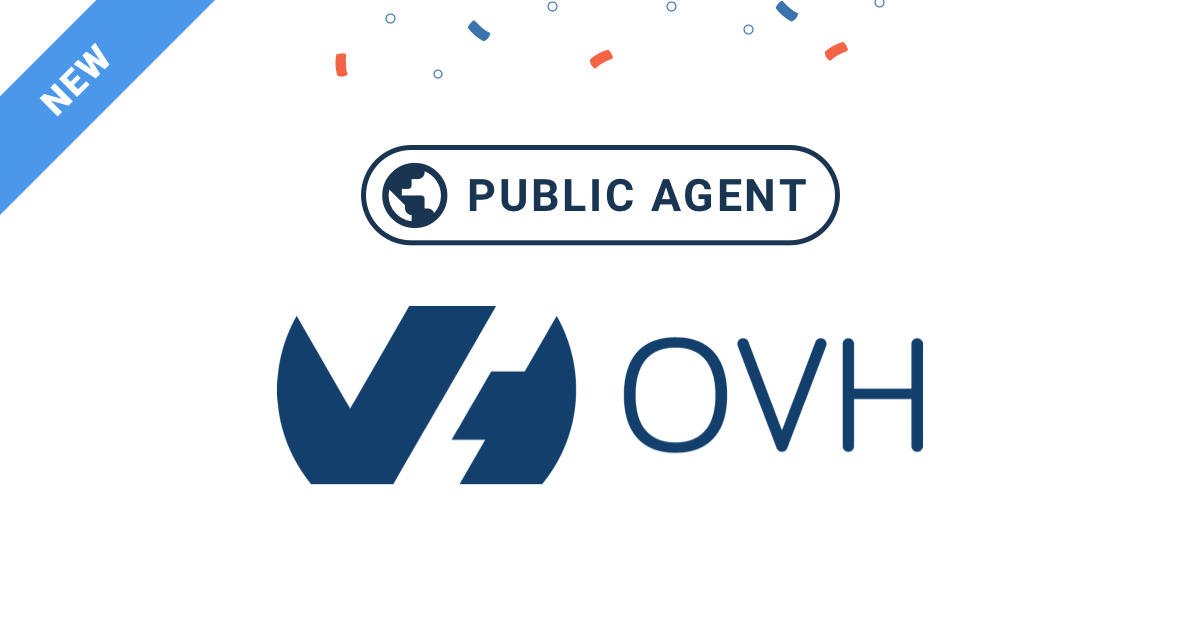 Want to Host A Public Monitoring Agent?
The Obkio team is always looking for new business to join our growing list of Public Monitoring Agent providers. Hosting a Public Monitoring Agent will bring value to your company and your users simultaneously.
Is your business looking to create a long-lasting partnership with Obkio to be able to provide your users with a quick and easy solution for monitoring network performance?
Contact our team today to get started!