Table of Contents
Table of Contents
We're proud to announce that Obkio's new ecommerce store is live and ready! With the Obkio Store, it's now easier than ever to buy Obkio's Hardware Agents to help you monitor network performance. Keep reading to learn more about our Hardware Agents and buying from Obkio!
Our team wanted to make it easier than ever to purchase Hardware Agents so you can start monitoring network performance as fast as possible. Our Hardware Agents were previously available to buy on Amazon, but we wanted to make the user experience better and faster.
You can access the Obkio store at: https://store.obkio.com/.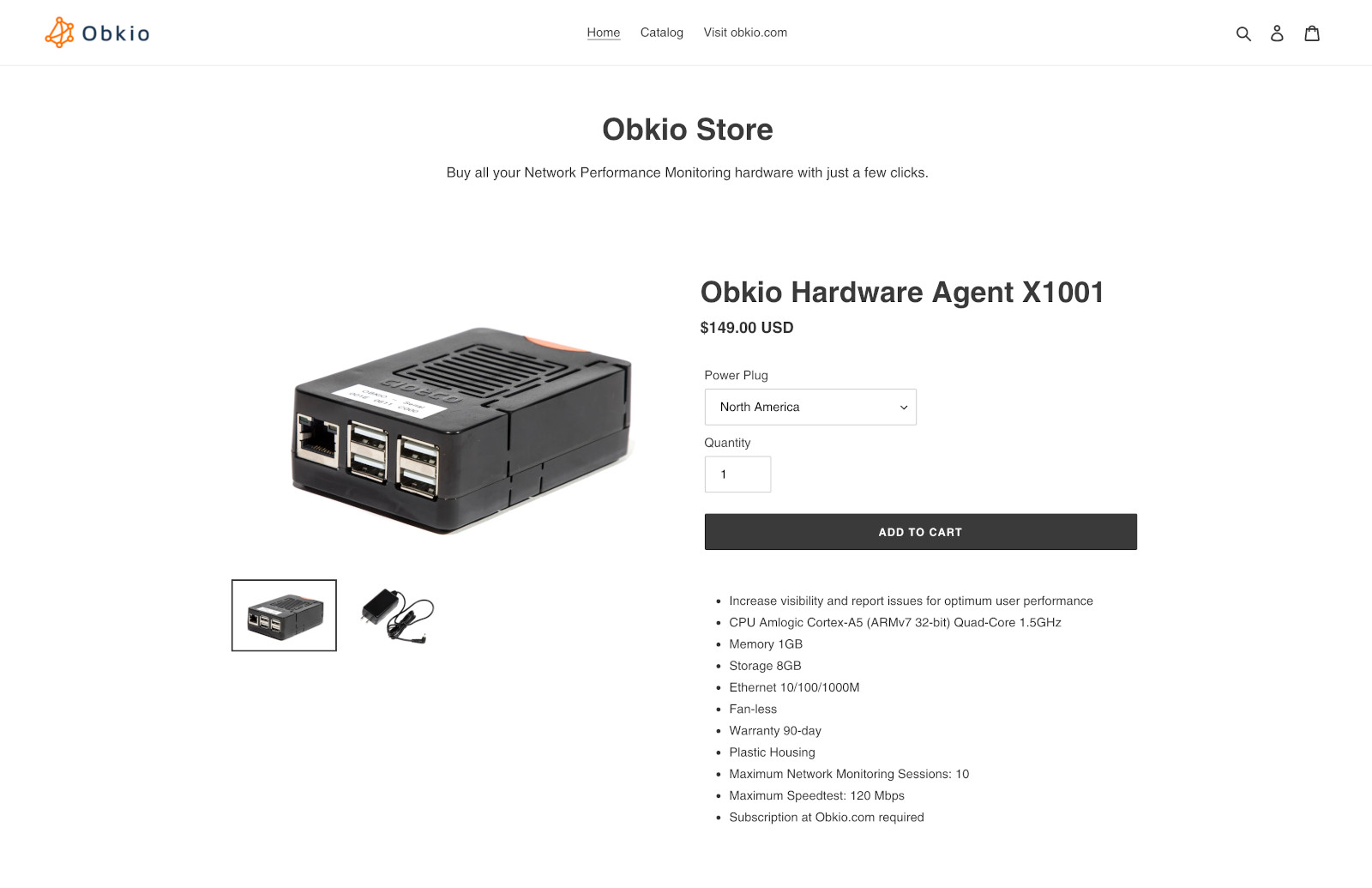 Before visiting the Obkio Store to purchase your Hardware Agent, make sure to sign up for Obkio's Network Performance Monitoring Software!
You can sign up for a free 14-day trial to try out Obkio before purchasing. You can also browse through Obkio's network performance monitoring plans on our pricing page and choose the plan that's best for you.
If you need help, you can also book a demo or contact our pros for more help.
Once you've chosen your plan, you can visit the Obkio Store to buy Hardware Agents if needed!
Prices on the Obkio Store are available in both CAD and USD currencies. When on the Obkio Store, the currency selection is at the bottom left.
Payments can be made by credit card, but we also accept Bank Deposits for organizations that do not allow credit card purchases. If you are looking to make a purchase using Bank Deposits, please contact hello@obkio.com for more details.
Now, what are Hardware Agents and what are their benefits? Let's dive into that.
The Network Monitoring Agent is a unique software that we've developed to help you seamlessly measure network and application performance and availability.
Obkio's Network Performance Monitoring Solution works by deploying physical or software network performance monitoring Agents at strategic locations in a company's offices or network destinations such as data sites, remote sites, external client sites, or public or private clouds.
There are four types of Performance Monitoring Agents available to you: Software, Hardware, Virtual Appliance, and Public Monitoring Agents. Learn more about the different Agent Types to make your deployment as easy as possible.
When you're looking into what type of Agent you need to monitor network performance, ask yourself: Do I have a server to host the software?
If you have a server to host the Software Agent, you're all set! You can just download our Software Agents and run the application on your computer. We also have a Virtual Appliance that has been built in a Vmware environment.
If you don't have a server to host the software, don't worry! We've got the Obkio Hardware Agent for you.
Our Hardware Agents are designed to help you monitor network performance in a way that best suits your needs. Leverage features like:
No Virtual Environments Needed: Obkio's Hardware are usually deployed in branches offices where there are no servers available to run Software or Virtual Appliance Agents.

No Configuration Required: Setting up your Hardware Agent is easy - it's a plug-and-play device and no configuration is required on the device All you need is the small hardware appliance (which you can purchase from the Obkio Store) and two cables to plug (Ethernet & Power). With DHCP enabled, the device automatically will provision from the Cloud.

All the Features You Need: If your office can't support a Software agent, Obkio's Hardware monitoring agent offers you all the same features, with easy deployment. Learn more about the different Agent Types and their features.

Monitor Performance in the Obkio App: Once your Hardware agent is set up, simply add it to the Obkio app using the serial number and you're ready to go. Continuously monitor network performance from wherever your Hardware Agent is installed, and see metrics, data, and network alerts right on your Obkio dashboard.
At the moment, Obkio offers two Hardware Agents to suit your needs. You can purchase both Hardware Agents from the Obkio Store.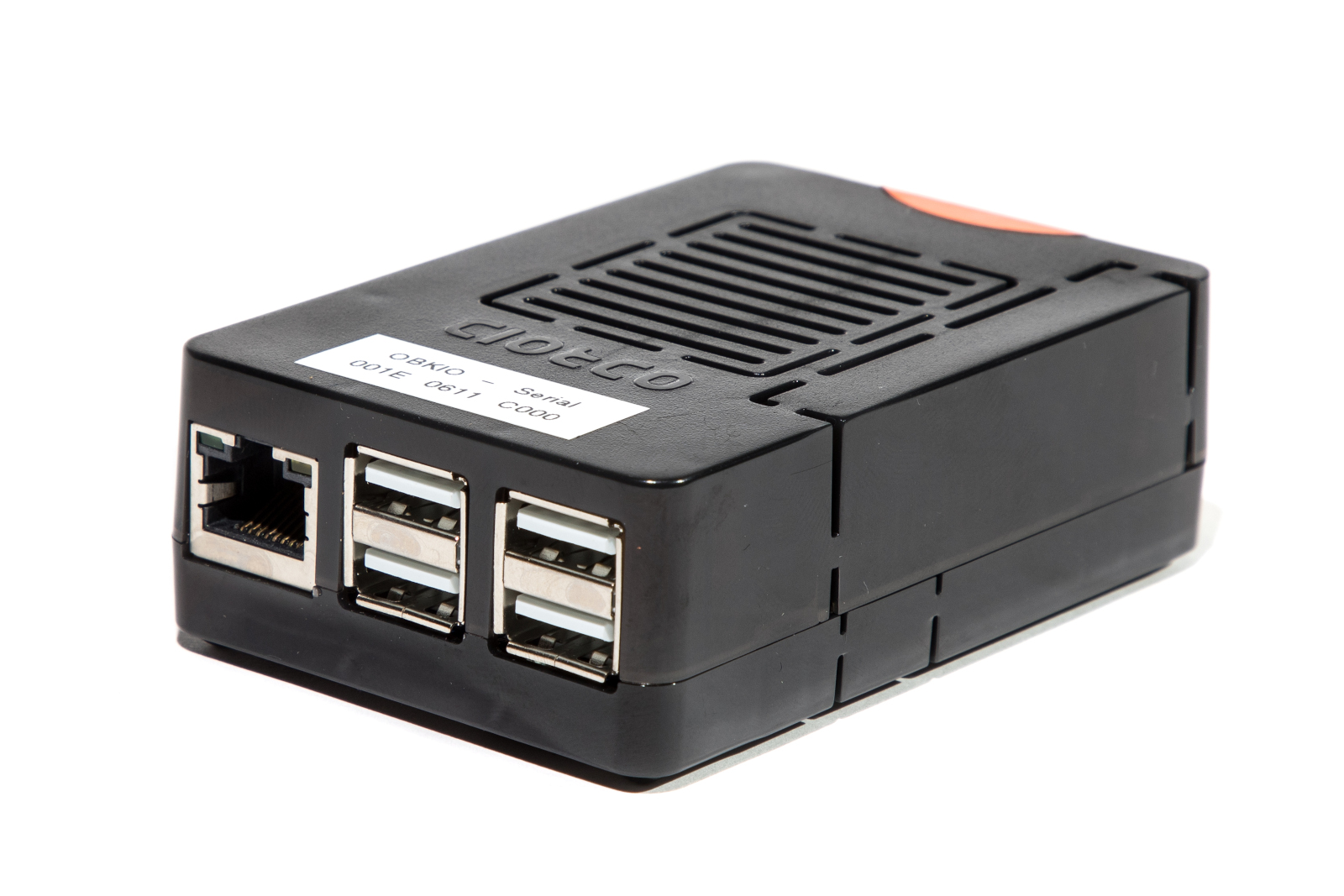 Increase visibility and report issues for optimum user performance
CPU Amlogic Cortex-A5 (ARMv7 32-bit) Quad-Core 1.5GHz
Memory 1GB
Storage 8GB
Ethernet 10/100/1000M
Fan-less
90-day Warranty
Plastic Housing
Maximum Network Monitoring Sessions: 10
Maximum Speedtest: 120 Mbps
Subscription at obkio.com required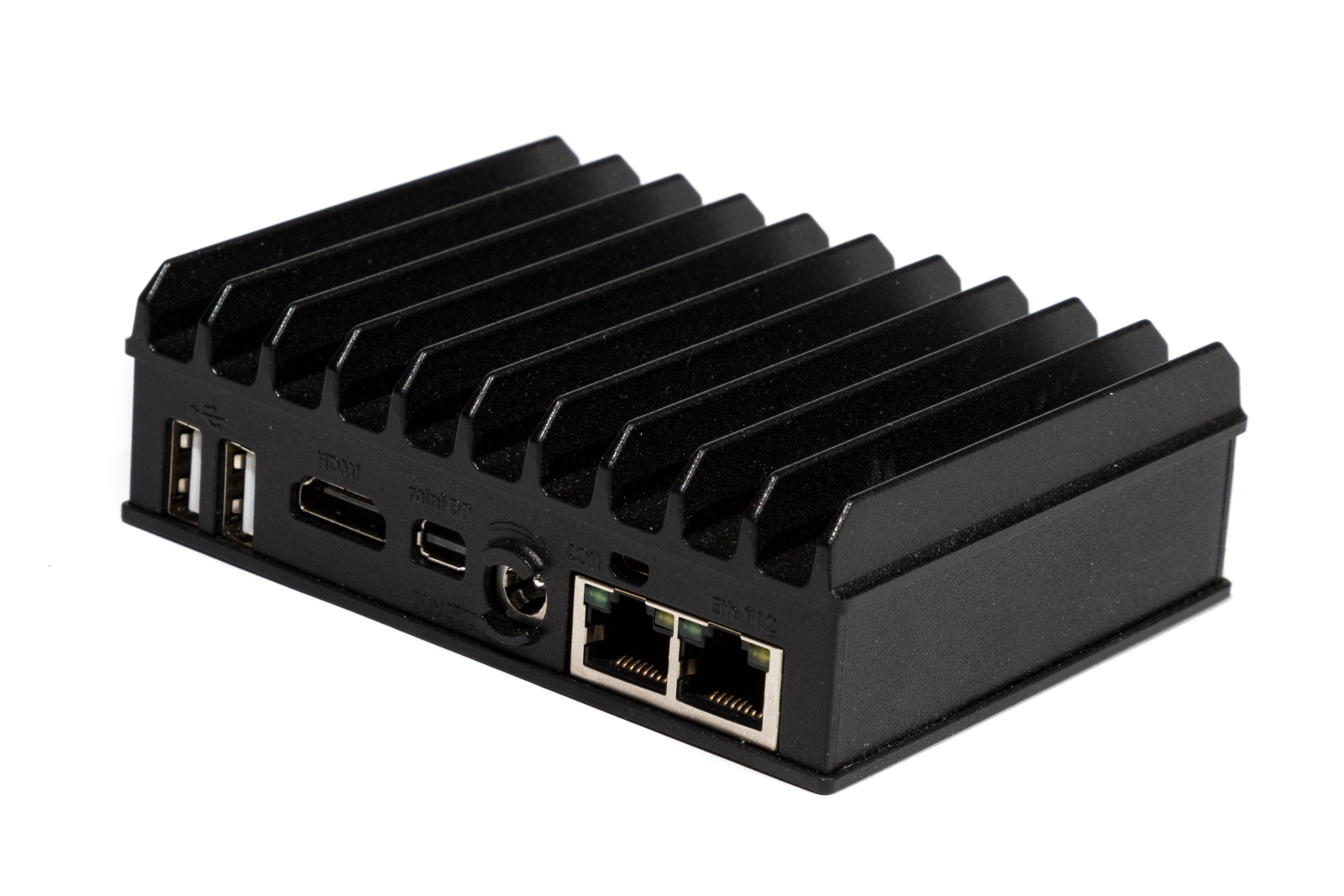 Increase visibility and report issues for optimum user performance
CPU Intel Celeron J3455 (x86 64-bit) Quad-Core 2.3GHz
Memory 4GB
Storage 32GB
Ethernet 10/100/1000M (2x)
Fan-less
Warranty 1-year
Metal Housing
Maximum Network Monitoring Sessions: 100
Maximum Speedtest: 940 Mbps
Subscription at Obkio.com required
Do you have pesky network issues you need to solve, but don't know where to start? We can help with that.
Obkio's network performance monitoring solution is a simple software that allows you to monitor your network performance and quickly pinpoint and fix issues such as intermittent VoIP, video, and application slowdowns.
Our Agents can be installed anywhere, from your head office, to your data centres, and continuously monitor your network to alert you of any current or incoming problems.