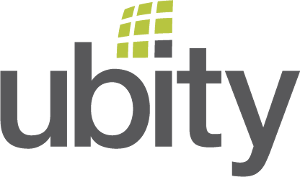 Ubity
Operated by Ubity
Since 2007, Ubity has been Canada's leading provider of hosted telephony and unified business communications.
Ubity offers cloud-based Unified Communications and Collaboration (UCC) solutions, including an integrated set of applications including IP telephony (IPT), fax, instant messaging (IM), SMS, presence, audio, web and video conferencing, file sharing and mobility.
These solutions allow small and medium-sized businesses (SMBs) in North America to enhance their productivity by tying in these advanced communications features with their business processes, to help them fully embrace the global shift to a more decentralized, mobile workforce and marketplace.
Ubity seeks to modernize business communications and collaboration with tools that change the perception of business phone systems, their uses, costs and immediate benefits to its customer's growth.
As innovative companies are shifting away from their traditional telephony system and moving towards a cloud-based solution to improve their operational efficiency and customer service, hosted telephony is more popular than ever.
Visit website
Available agent
Ubity Montreal
Ubity's Public Monitoring Agents
To provide their users with the easiest solution to proactively monitor network performance, and ensure that they always have the highest VoIP quality, Ubity has installed two Obkio Monitoring Agents in their Montreal, Canada datacenter.
Users can use the Ubity Monitoring Agent to proactively monitor their network performance between the Monitoring Agent and their network, right to the cloud. With continuous network monitoring, businesses can find and fix issues before they affect their end-users.
Obkio even calculates the VoIP Quality for each network performance monitoring session every minute. We measure VoIP Quality with MOS Score even if there is an ongoing call, to provide a proactive monitoring over packet capture solution.
Want to Host A Public Monitoring Agent?
The Obkio team is always looking for new business to join our growing list of Public Monitoring Agent providers. Hosting a Public Monitoring Agent will bring value to your company and your users simultaneously.
Is your business looking to create a long-lasting partnership with Obkio to be able to provide your users with a quick and easy solution for monitoring network performance?
Contact our team today to get started!