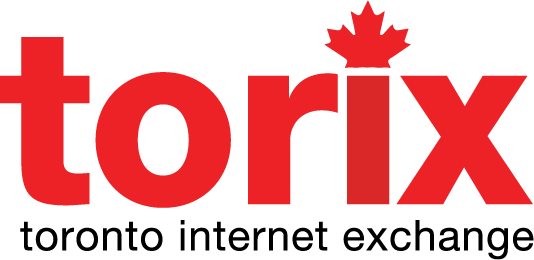 TorIX
Operated by TorIX
Toronto Internet Exchange (TorIX) is a leading North American Internet Exchange Point (IXP), which allows Internet infrastructure companies such as Internet Service Providers (ISPs) and CDNs to connect with each other.
TorIX was founded from a need in the technical community to keep local data traffic local. When Canadian traffic flowed through the United States, the latency and costs associated with this model needed improvement. So a group of experts from different organizations came together to create Toronto's first not-for-profit internet exchange, and thus TorIX was born.
Today, TorIX has over 250 connected organizations. This offers their peers direct routes from many diverse peering partners and allows for reliable exchange of traffic with increased routing control and improved performance.
As a not-for-profit organization, they focus on investing in their infrastructure to keep their technology up-to-date and keep themselves at the forefront of the IXP industry. By doing so, they can provide their peers with improved network performance, low latency, and reduced costs.
TorIX's organizational philosophies and ambitions result in constant growth and improvement in their services, providing access to the most attractive peers at the lowest cost.
Always looking to improve their technology and infrastructure, TorIX began a partnership with Obkio to add a network performance monitoring solution to their services.
Visit website
Available agent
TorIX (Toronto, ON, Canada)
TorIX's Public Monitoring Agents
With the new TorIX Monitoring Agent hosted in Toronto, Obkio is happy to welcome TorIX as the first Canadian IXP in our growing community of Monitoring Agents!
Troubleshooting network performance over a long path with many Autonomous Systems (AS) involved can be a big challenge.
By hosting an Obkio Monitoring Agent, TorIX is able to offer all its peers and IT administrators a comprehensive tool for troubleshooting network performance issues with complete visibility. No matter when or where network issues occurred, the TorIX Monitoring Agent will allow TorIX's users to locate issues, collect historical data, and continue to monitor network performance to proactively identify future issues.
The TorIX Monitoring Agent can be used to segment and break down different parts of the network to isolate network issues or as a benchmark for establishing a performance baseline.
Want to Host A Public Monitoring Agent?
The Obkio team is always looking for new business to join our growing list of Public Monitoring Agent providers. Hosting a Public Monitoring Agent will bring value to your company and your users simultaneously.
Is your business looking to create a long-lasting partnership with Obkio to be able to provide your users with a quick and easy solution for monitoring network performance?
Contact our team today to get started!