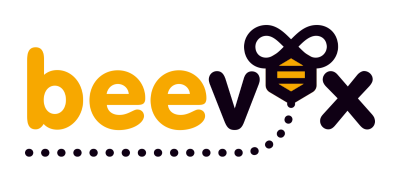 BeeVox
Operated by Internet Infinity
BeeVox is a Canadian-based VoIP solution provider that offers VoIP services to commercial customers from everywhere around the world. Their main objective is to assist companies with the deployment of their voice communication services and applications to streamline company-wide communication.
BeeVox's voice over IP platform was first made available in 2006, but it's been offering its services to clients since 2005. All services offered by BeeVox have been developed and are operated by Internet Infinity, a consulting and development firm located in Montreal.
Now BeeVox provides a wide range of VoIP services and products for small and medium-sized businesses.
Visit website
Available agents
BeeVox (Datacenter CoLa)
BeeVox (Datacenter ToBo)
BeeVox's Public Monitoring Agents
BeeVox offers two Obkio Monitoring Agents to its international list of customers to help them monitor their network and VoIp performance.
"Network Performance is critical to VoIP applications. With Obkio, we have a great monitoring solution for us and our customers." said Marc Bernard, CEO at BeeVox.
With a BeeVox Monitoring Agent, BeeVox's clients have access to Obkio's complete network monitoring solution to continuously monitor their network performance to ensure their VoIP is always optimal.
Obkio monitors VoIP Quality for each network performance monitoring session every minute. Obkio measures VoIP Quality with MOS score even during ongoing calls, to provide a proactive monitoring over packet capture solution.
Want to Host A Public Monitoring Agent?
The Obkio team is always looking for new business to join our growing list of Public Monitoring Agent providers. Hosting a Public Monitoring Agent will bring value to your company and your users simultaneously.
Is your business looking to create a long-lasting partnership with Obkio to be able to provide your users with a quick and easy solution for monitoring network performance?
Contact our team today to get started!