Table of Contents
Table of Contents
After a year of exceptional growth, Obkio is proud to be launching our Community Referral Program to share our success with families in need. For every referral we receive, Obkio will make a donation to feed a family for 2 weeks. Keep reading to learn about how this initiative was born, our plans for the future, and how you can get involved.
Obkio Network Performance Monitoring software experienced great growth this year, and it's all thanks to our amazing team and customers. After years of brainstorming, we've found a way to continue Obkio's growth in a way that will also benefit the community.
For a company like Obkio, the biggest challenge is gaining exposure to IT professionals. We tried several initiatives along the way - including giving a lot of money to Google, Facebook and LinkedIn.
Although that helped, our team realized that references from existing customers were the most effective and valuable channels for growth. For us, a referral from a user of our app to a friend is the ultimate symbol of appreciation for the solution we are proud to have developed, so we celebrate each and every one of these referrals.
So instead of continuing to feed GAFAM, we decided to help feed the people that really need it. With our Community Referral Program, we've partnered with a food bank to contribute portions of our revenue towards feeding families in our community who need the support.
"We give thousands of dollars to Google, LinkedIn and Facebook, so why not give that money to an organization that needs it and will actually make a difference instead."
VP Sales & Marketing, Obkio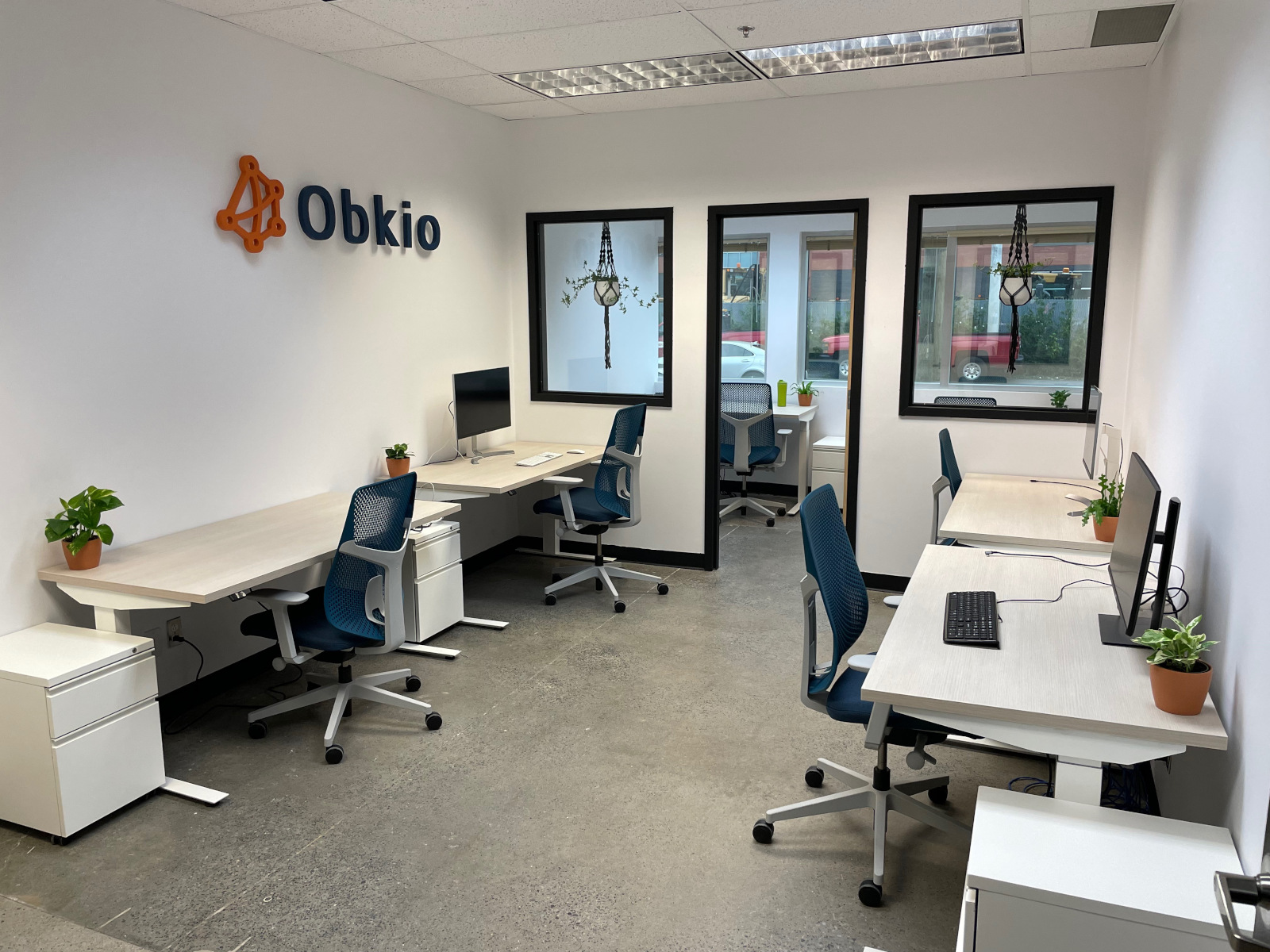 As Obkio is founded in Montreal, it felt right to partner with a Montreal-based food bank, Moisson Montréal, to carry out this initiative.
For every referral we receive, Obkio will make a donation to Moisson Montréal of a cash equivalent to $600 worth of food, which will feed 1 family for 2 weeks. It's a small gesture for the customers involved, but the five minutes this will take, have a huge impact on our growth and on the families receiving the food they need.
With the community we've built, we're certain that our Community Referral Program will be able to grow and sustain Montreal's food bank for years to come.
Contact us to learn how to get involved!
Moisson Montréal is a registered charitable organisation and a member of Food Banks of Quebec and Food Banks Canada.
They gather food donations and basic products all year long, and distribute them free of charge to community organizations in the Greater Montreal area.
Moisson Montréal is recognized as the largest food bank in Canada, and serves more than 300 community organizations on a regular basis on the Island of Montreal.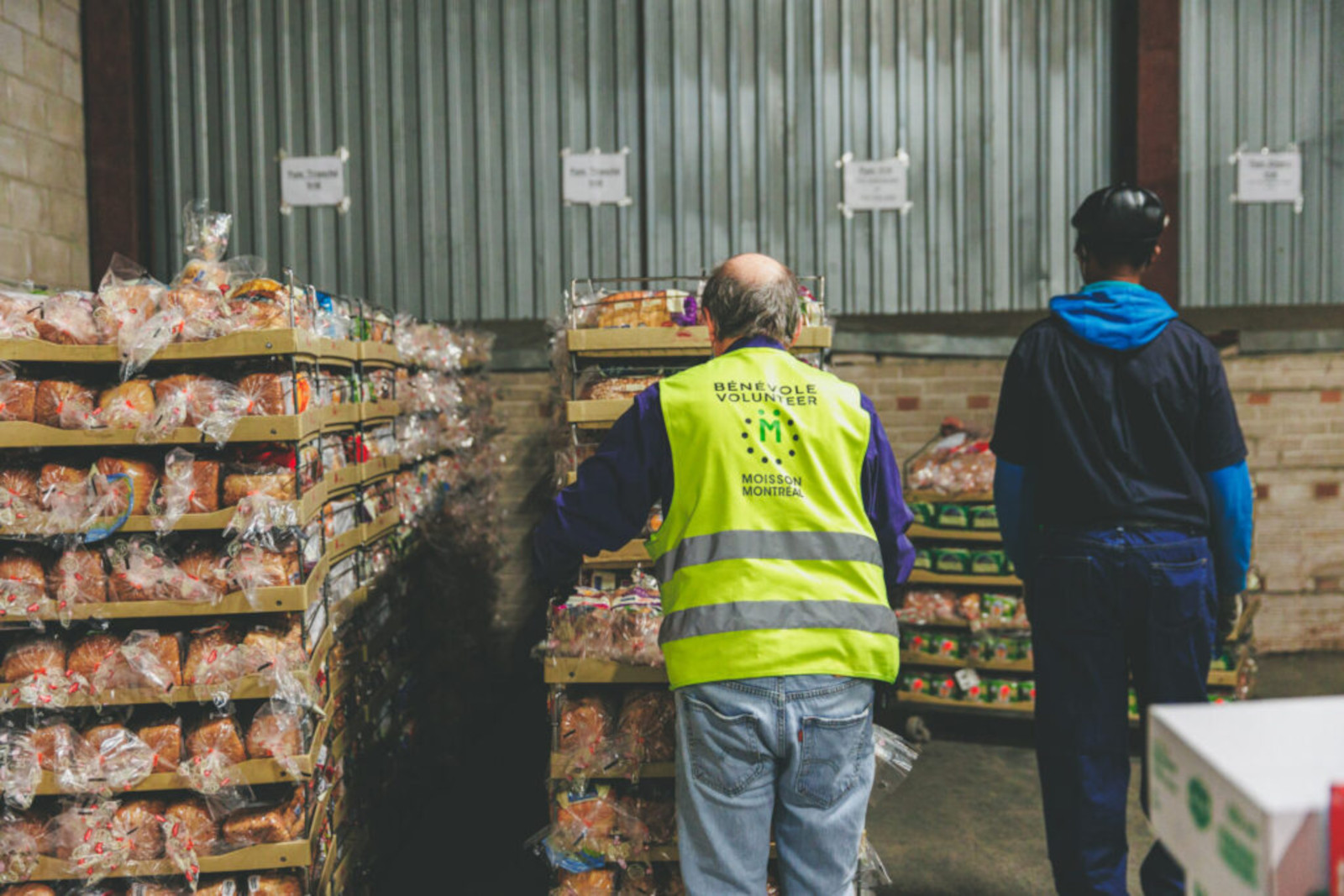 Obkio's partnership with Moisson Montréal is a long time coming, and we're so happy to finally make it come to life.
Obkio's VP of Sales and Marketing, Pierre-Luc Charbonneau has been an ambassador for Moisson Montréal thanks to his previous initiative, which enabled an overhaul of Moisson Montréal's IT infrastructure, including High Availability telecommunications, a virtual server infrastructure and professional services for system integration - all worth over $300,000.
One of the key benefits of this initiative was allowing Moisson Montréal to enhance their IT systems. This was necessary to put in place a new protocol for food traceability, allowing the food bank to accept frozen meat donations from supermarkets. Beginning in 2013, this was a key step forward, since meat is in very high demand by community agencies.
"I've been an ambassador for Moisson Montréal for years, and since the beginning of Obkio, I've been trying to figure out how to bring Moisson Montréal into a startup. Connecting the donation to our lead generation value chain was the perfect plan."
VP Sales & Marketing, Obkio
The Obkio Story: Building a Network Monitoring Solution
Learn the story behind Obkio, including why and how the solution came to be, a bit about Obkio's founder, and Obkio's mission for its users.
Learn more
Our team is so excited for this initiative and we can't wait to see how many families we can help. But our initiative doesn't end there! We want to do everything in our power to make this campaign thrive because success attracts success.
If we succeed in proving the effectiveness of this referral model, we want to invite other companies to follow suit and set up a community referencing program of their own. Because every person involved plays a pivotal role in helping the community.
If we can convince even twenty companies to do the same, we could plan to collectively contribute tens of thousands of dollars each month to community organization and thus impactfully contribute to the fight against hunger and other social issues in our region.
In the coming weeks, we'll be meeting with a group of business leaders and marketing managers to work collectively to bring this idea to life. Everyone will be able to see if the model is applicable to their business and will be invited to share their successes and mistakes in order to work together on improving this program.
So, can you help us help others?