Obkio Bandwidth Monitor
Quick & easy Internet speed monitoring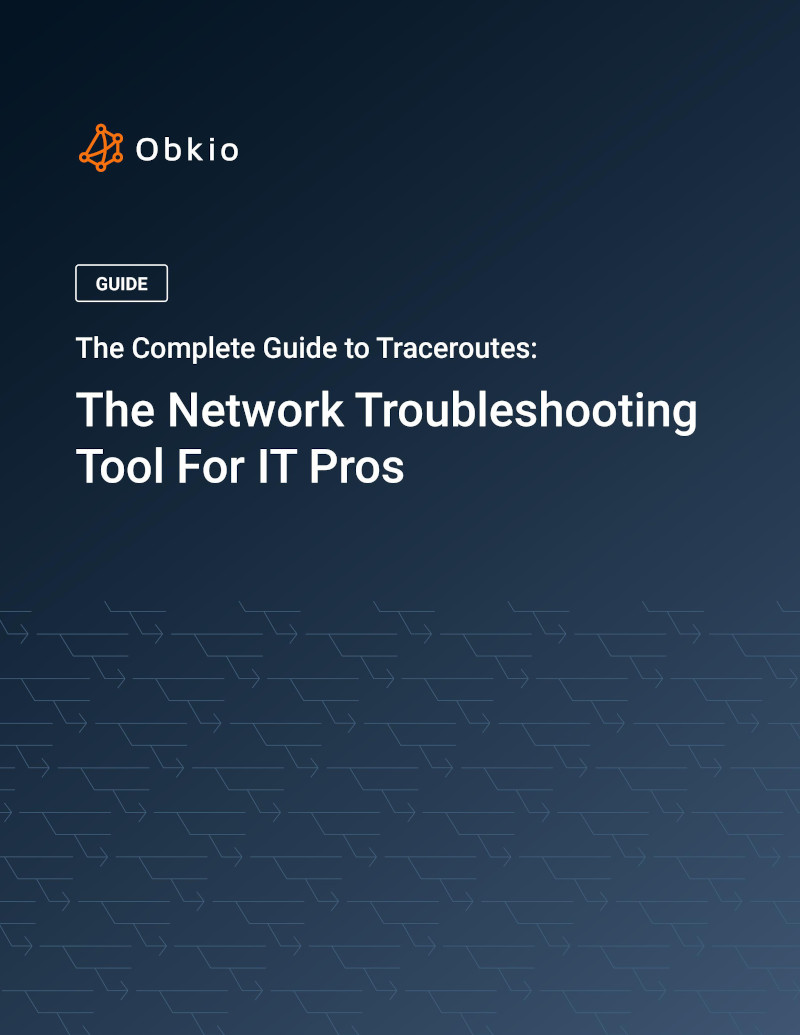 Obkio Makes Bandwidth Monitoring Easy
Obkio makes it easier than ever to track and check bandwidth usage in your network. Obkio measures bandwidth usage for network devices, Internet connection, and different ends of your network - allowing you to quickly and easily be able to check
What is Bandwidth?
Bandwidth refers to the amount of data that can be transferred from one point to another within a network in a specific amount of time. Typically, bandwidth is expressed as a bitrate and measured in bits per second (bps). It refers to the transmission capacity of a connection and is an important factor when determining the quality and speed of a network.
What is Bandwidth Monitoring?
Bandwidth monitoring is a method for measuring the actual bandwidth usage on a local system (LAN or WiFi). Bandwidth monitoring tools display real-time data such as download and upload speeds and help prevent network strain. Private individuals and professionals alike use bandwidth monitoring to check for available bandwidth.
End-to-End Bandwidth Monitoring
Bandwidth affects your whole network
With Obkio, quickly identify potential bandwidth overloads and pinpoint the cause of slowdowns or bandwidth congestion. One single network component overloading can cause significant loss of bandwidth throughout your whole network.
How to measure bandwidth usage
Most bandwidth monitors only check internet traffic on a single device. With Obkio, you can monitor data from all your routers and SNMP-enabled devices for complete end-to-end visibility of all devices utilizing your bandwidth availability.
Bandwidth Monitoring for Windows
Obkio makes network and bandwidth monitoring accessible for everyone with the Network Monitoring Agent for Windows. Install the Windows software Agent in key network locations, including remote or home offices, and start monitoring network performance in seconds. Measure key performance metrics like bandwidth, jitter, packet loss and more. The Windows Software Agent is one of 4 available Agents.
1
Software Agent is ideal for monitoring network performance remotely, on your PC or laptop.
2
Hardware Agent is ideal for Offices with no servers available to run Software or Virtual Agents.
3
Public Agent is hosted by Obkio in major cloud providers like AWS, Azure & Google Cloud.
4
Virtual Appliance is available for VMware, Microsoft Hyper-V and Oracle Virtualbox.
Learn more about network monitoring on Windows
Access Obkio's Bandwidth Monitor on your Windows computer with Obkio's Windows Software Agent! Monitor end-to-end network performance and collect real-time data on a variety of network metrics to quickly find and fix network problems.
The Benefits & Features of Obkio's Windows Network Monitor
Learn about the benefits of installing Obkio's Windows Agent to help you monitor network performance to measure network health.
Learn more